On Monday last week, around the time you were tucking into your lunchtime ham and cheese on rye, Pat Wearn left her home in a leafy suburb of Torbay for her daily constitutional.
In light blue three-quarter pants and a floral top, with dark Jackie Onassis sunglasses protecting her eyes from the summer sun, the 73-year-old walked out the front door exactly like she did every other day of her life.
Pat's walk usually took her along a triangular route through residential streets stopping just short of busy East Coast Rd that links Northcross with Silverdale 12km away. It was a lovely day ... blue sky, warm air, thick with the sounds of happy children still basking in the glow of Christmas presents barely used. Pat was fit and a keen walker.
She was meant to go the way she always went, taking around 30 minutes to complete her route, talking to people along the way and admiring their gardens.
As she suffered from a bit of memory loss, and because of a previous confusion incident, her husband John had put a lanyard around her neck with her name and contact details engraved on it just in case something went wrong.
Earlier that morning, they'd gone shopping and the grainy security camera images of Pat pushing the shopping trolley show a grey-haired lady with one of those faces that feels familiar. "Was she a teacher of mine?" one of my adult children commented upon seeing her face. "I feel like I know her." Everyone's grandmother, I thought.
When Pat didn't come home after 30 minutes that sunny Monday, her husband became increasingly worried. When she'd got a little confused before, she was found quickly and without harm and, by all accounts, her family started searching for her immediately.
Later that afternoon, Waitemata Police issued a statement saying they were worried about Pat's whereabouts but pretty sure she was still in the Torbay area, and was probably confused due to Alzheimer's. Could the community please keep an eye out for her?
What we know now is that, for some inexplicable reason, it seems Pat turned left at her letterbox that day instead of the usual right and up the hill to Glamorgan Drive. We know she spoke to someone working on nearby Cashel Place, perhaps asking for directions to a church, and that another person probably saw her as well.
CASHEL PLACE, a swanky cul-de-sac, borders on to Stredwick Reserve, a picturesque family-friendly park with ponds and an easy 880m walk that comes out at the old Exchange on densely-housed Stredwick Dr just 15 minutes' walk from the gentle waves of Long Bay Regional Park in one direction and Long Bay College in the other.
The area is thick with dog-walkers, mums with pushchairs and kids on bikes ... a handy access route to nearby Glamorgan School, the Titoki Montessori School and the local shops.
However, we don't know whether she made the mystifying decision to walk through Stredwick Reserve or not because, from those reported sightings of her on Cashel Pl, it seems Pat Wearn - originally from England and a dedicated church-goer who ironically frequently helped at the Windsor Park Baptist Church dementia day-stay facility near Rangitoto College - disappeared at 12.40pm on January 16 without a trace.
From the outside, there's probably nothing greatly different about Pat's disappearance and that of possibly scores of other memory-loss sufferers each year in New Zealand. Except that there is - for two reasons.
One, because she hasn't been found to this day, despite a huge search effort. And two, because seconds after the statement was uploaded to the Torbay community Facebook page later on that bright Monday afternoon, what can only be described as a groundswell began.
Within minutes, scores of people were posting their concern and spreading the statement as wide as they could. Sandwiched between an ad for a chest freezer for sale and someone looking for a cleaner that had to be available Fridays, an image of Pat's beaming face seemed to strike a chord with old and young.
Beginning with their own backyards, the folk of Torbay came out to find a stranger. As police, search and rescue and specialist squads checked bush, parks, waterways, the coastline, empty buildings and places Pat had a connection to, dusk started to finger the gentle swells of Long Bay and dozens of people in their walking shoes trudged throughout the area ... from Mairangi Bay in the south to Albany in the west, Waiake Beach, Browns Bay, even Milford.
In parks and ponds, the Okura River mouth and the swanky, sprawling half-built Long Bay subdivision, searchers' torchlights visible from my lounge. People came from far and wide to find the lady that looked like everyone's grandmother. Let's bring her home, the community decided.
The Facebook page "Local Community Support for Pat Wearn" - administered by young company director Gemma Cappel - became a lifeline for the community, with thousands of members, scores of posts and box after box of flyers printed by generous businesses and distributed all over the North Shore.
One lady had the idea to tie a ribbon to her letterbox, giving police an easy indication that her property had been thoroughly searched. Before long, every street boasted ribbons fluttering in the northwesterly that scudded the coastline.
The local church urged its parishioners to pray for Pat, describing her as a generous person who helped others. Residents with dementia experience offered insight into where she might have gone if she was feeling muddled. Shops in the local centre put her picture in their windows.
Police door-to-door checks were made, and the police helicopter and Deodar launch swept up and down the coast. "Police have been inundated with offers of public help, with many members of the public arriving at the Browns Bay Police station offering their assistance," North Shore senior sergeant Adrian Kerin said, before asking that people concentrate on checking their own properties every day and stay safe.
Organised search parties congregated at the shopping centre and on the beach morning and night, fed and watered by locals. "Has she been found?" became the familiar query in the street. It felt personal, somehow, as if Pat was a dear friend.
And over the following days, that's what she became. Her pastor called her and John salt-of-the-earth people and central to its community. They were kind and generous. Very deserving of our help. We could almost see Pat standing there, smiling.
As the days ticked by, people kept their cheer, searching their streets and cul-de-sacs, checking sheds and the gardens of their neighbours still away for the holidays, keeping clear of the official police search and reporting any information to them. A grid map was produced to monitor where they'd looked, sometimes over and over again.
When the police - quite reasonably - suspended the formal ground search for Pat on Monday this week, the community vowed to go on. With her family issuing a statement saying they were humbled by the community response but increasingly worried that people were taking their children searching on what was most likely to be a recovery exercise, searchers began to plan out their spare time.
Clairvoyants chimed in, offering scenarios including a mysterious red car, a ginger cat, a white house with a red roof, wildflowers, a bridge, running water, bush and distant road noise. Some took it seriously, others considered it a means to keeping Pat's disappearance in the public eye and on everyone's lips. Torbay has not given up on Pat Wearn. I doubt it ever will.
I belong to my local Facebook community page with more than a little reluctance. It has always felt a bit like a whinger's tool ... "someone took all my plums"; "would the idiot racing along Glamorgan Dr cut it out"; "someone's dog is on my lawn AGAIN!".
Yes, you can ask for advice on the cheapest plumber in the area or when the community creche opens again for the year, but on the whole, it can be a little like a modern Peyton Place.
What I didn't recognise before Pat Wearn's name became so familiar was the actual power of Facebook, the strength of community spirit and the immense compassion we have for those who live next door to us, even if we don't know them.
Intrinsically, our communities in this country are good, just and caring - and with Baby Boomers about to enter the "dementia zone" in their thousands, displaced people like Pat will become more and more common.
If Pat hasn't been found yet, I'm sure she will. She should be held as an example of a sweet and kind person who turned the wrong way at her letterbox, didn't come back and broke her community's heart ... she's not the first, and she won't be the last.
What she has done is bring my part of the world together in a spectacular and heartwarming way. Everyone's neighbour ... everyone's grandmother ... everyone's concern.
Search brings people together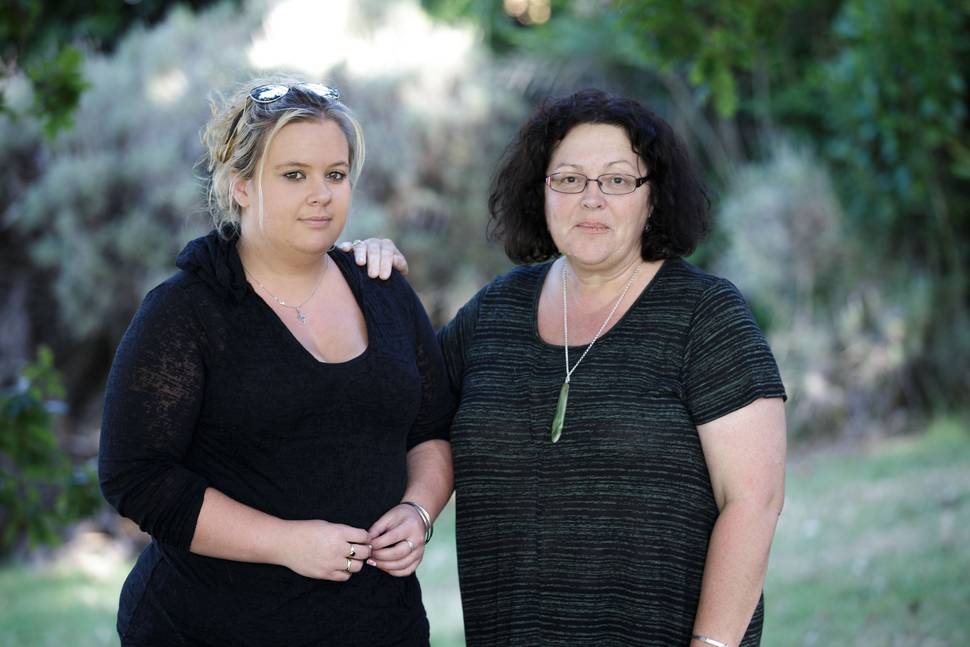 The outpouring of love and support for Pat Wearn and her family have included multiple social media posts. The following was posted on Thursday by Gemma Cappel, Local Community Support for Pat Wearn Facebook administrator.
"Last night when I couldn't sleep, I was thinking about Pat and, without even knowing her, what she has brought to my life. You know what? When I started this group, I thought we might get 50 to 100 locals, and now we are well over 1500 people and there are probably more watching that haven't joined.
"Pat has renewed my faith in humanity. Every time people turn up to a group search or I am out searching and I see others out searching, I think 'Pat did this'. She brought our whole community together. She changed the usual moaning posts into a purpose. She has brought new friendships together. She has united people that probably would never have met.
"Because of Pat, I have made some amazing new friends. I truly hope that we can help in bringing Pat back to her family but what we can do now is show Pat's family how she has impacted every single one of us and how our community feels more solid than it ever has.
"So although it feels hard as the days go by, today let's bring the positive back and celebrate Pat."