The partner of a woman seriously injured in a head-on crash on a notorious stretch of State Highway 2 is calling for safety upgrades on the road to be fast-tracked.
Prominent Tauranga businesswoman Tina Jennen's arms and legs were broken in the head-on collision 2.5kms south of Katikati on Tuesday.
She and the other driver were trapped in their cars with serious injuries and the highway was completely closed for several hours.
Speaking to the Bay of Plenty Times from Tauranga Hospital, her partner Bastiaan Kramer said Ms Jennen had broken all her limbs in the crash -"she can't move, everything is in a cast."
Read more: SH2 traffic causing massive delays, bypass needed say locals
She was the former CEO of Plus Group companies, has been involved with Enterprise Angels and was currently running Eurofins Scientific Bay of Plenty based in Katikati.
Tauranga Hospital could not provide details on the other patient involved in Tuesday's serious crash.
Mr Kramer said ongoing safety improvements to the road needed to be fast-tracked due to the high number of accidents.
"There's a definite need to prioritise that stretch of road," he said.
He and Ms Jennen drove the highway from Tauranga to Katikati for work five days a week and had seen many crashes and near-misses.
Mr Kramer's pleas come after two serious crashes on the same stretch of highway just four days apart.
The first crash, on Saturday afternoon on SH2 between Wright Rd and Aongatete Rd, left two people in critical condition.
"I know speeding them [safety upgrades] up would come at a cost but at a certain point fatalities outweigh the cost," he said.
It was getting so busy heading out to Katikati that, in his view, the current road was just not designed for that kind of traffic.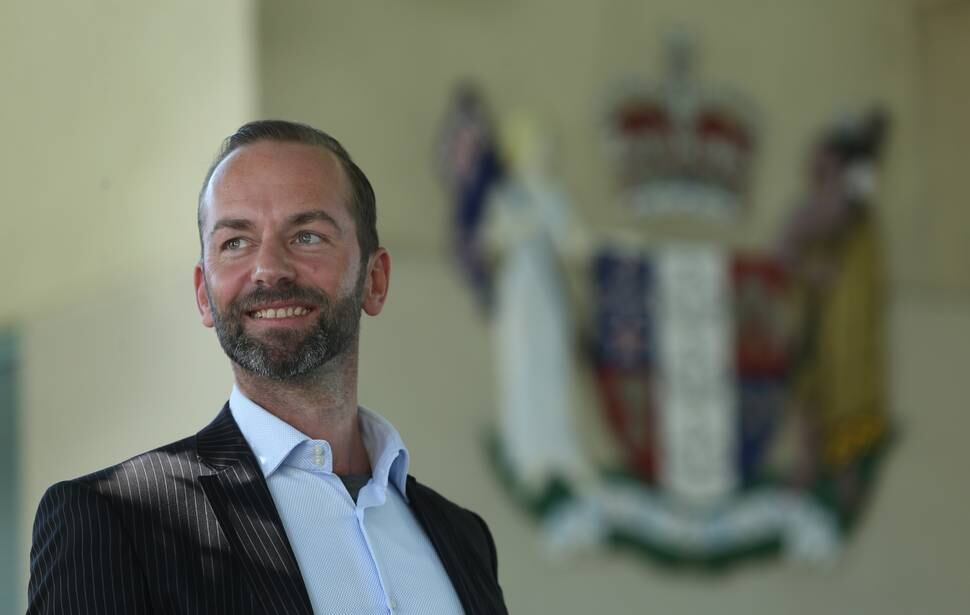 "If it was turned into a toll road just to help pay for the expedition of the upgrade I don't think there would be must resistance to that."
Western Bay of Plenty mayor Garry Webber said he and the district council were concerned about the safety record of the highway.
"It's a record we are far from happy with, as is the New Zealand Transport Agency.
"We agree the sooner we can get some remedial action taken the better."
Mr Webber said that beyond strongly advocating that to the NZTA in several meetings before Christmas, speeding up the upgrade was outside district council's realm.
"The money has been put aside and we would like them to bring [safety improvements] forward, ideally have it done before the weekend," Mr Webber said.
As part of the $520 million roading package for State Highway 2 between Waihi and Tauranga, $30 million had been set aside for safety upgrades between Athenree to Katikati South.
However, it did not sound as if construction on the upgrade would begin any time soon, he said.
NZTA Bay of Plenty acting state highways manager Mark Haseley said they were advanced in the processes of determining what type of safety upgrades were needed for the highway south of Katikati.
After another community engagement in March, the solutions would be finalised by the middle of this year, he said.
"Construction was expected to start in 2018.
"We are aware the community wants to see some safety improvements sooner rather than later and where we can facilitate this we will, but it is too early to say where and when they will occur."
SH2 KATIKATI RESEALING THIS WEEKEND
- Pre-planned annual resealing work was to take place on SH2 both north and south of Katikati starting this Friday, January 13.
- From 5am on Friday and Saturday motorists should expect delays north of Katikati at the Athenree Gorge and south of Katikati between Tetley Rd and Hot Springs Rd and Thompson's Track and Walker Rd.
-Summer was the best time to reseal as this was when the seal sticks to the road.