At least one bach has reportedly been destroyed and other properties are being evacuated after fire broke out on Kawau Island tonight.
A Fire Service spokesman said numerous calls started coming in from 7.30pm about the blaze near Vivian Bay, to the island's north.
Two helicopters had arrived from mainland to help a small crew of rural firefighters. Further crews were being deployed on boats from Sandspit.
A Kawau Island resident, who asked not to be named, said at least one bach had already been destroyed and Vivian Bay residents were being told to evacuate.
The Fire Service spokesman said he did not have information about a property being destroyed.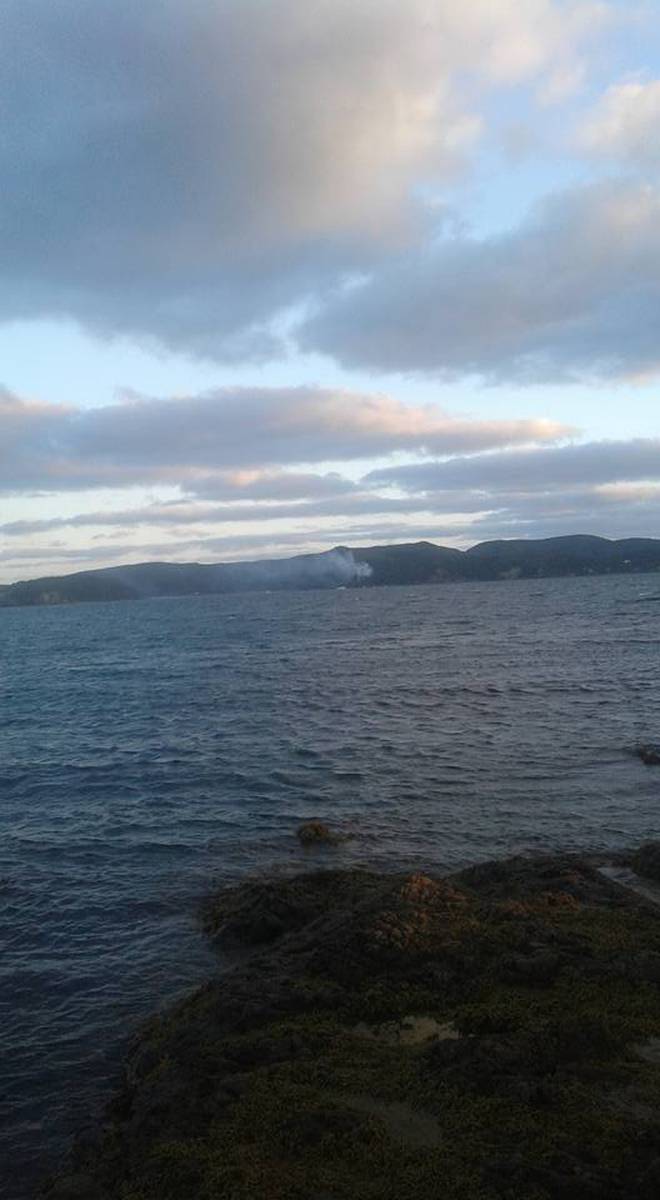 The information he had was that the fire covered about 1 hectare and was about 60m from the nearest house.
Lorenzo Canal, who has a bach at Bon Accord Harbour near the centre of the island, saw the fire from his boat as he was returning from a fishing trip.
"[Firefighters] were there in force and just as we were leaving the first helicopter arrived, around 8.10pm," he said.
"I was pretty impressed with the response ... the helicopter was probably there within 20 minutes, half an hour after the fire started. It's pretty amazing."
He said there had been a fair bit of rain on the island up until Christmas so it was not tinder dry, but there was still a fire ban in place.
Fortunately, the wind was blowing towards the sea and not inland.
There is limited fire-fighting capacity on the island, where there are about 60 permanent residents. The population swells over summer when bach owners arrive.
There are about 20 houses in the vicinity of the fire. The terrain is quite steep and is currently covered in dry vegetation.