One of four suspicious fires along a stretch of roadside west of Taupo this afternoon destroyed an area of native bush and came perilously close to a rural home.
A helicopter with monsoon bucket was called in to assist firefighters extinguish the largest of the four fires.
The blaze which was fanned by strong southwesterly winds spread through a roadside fence into a large gully of native plantings and came within about 100m of a home.
One of the other fires lit near a farm gateway destroyed a small patch of roadside grass and native plantings. The other fires a short distance away were extinguished before causing any damage.
Pumicelands rural fire manager Roger Nelson said investigations into the cause of the fires were underway but it was highly likely that all were deliberately lit.
He said given the wind conditions it was extremely fortunate the fires were brought under control before causing serious damage.
Around 16 firefighters including two fire crews from Taupo, a volunteer crew from Kinloch and rural firefighters turned out to bring the fires under control.
A section of Mapara Rd was closed to traffic for a short time.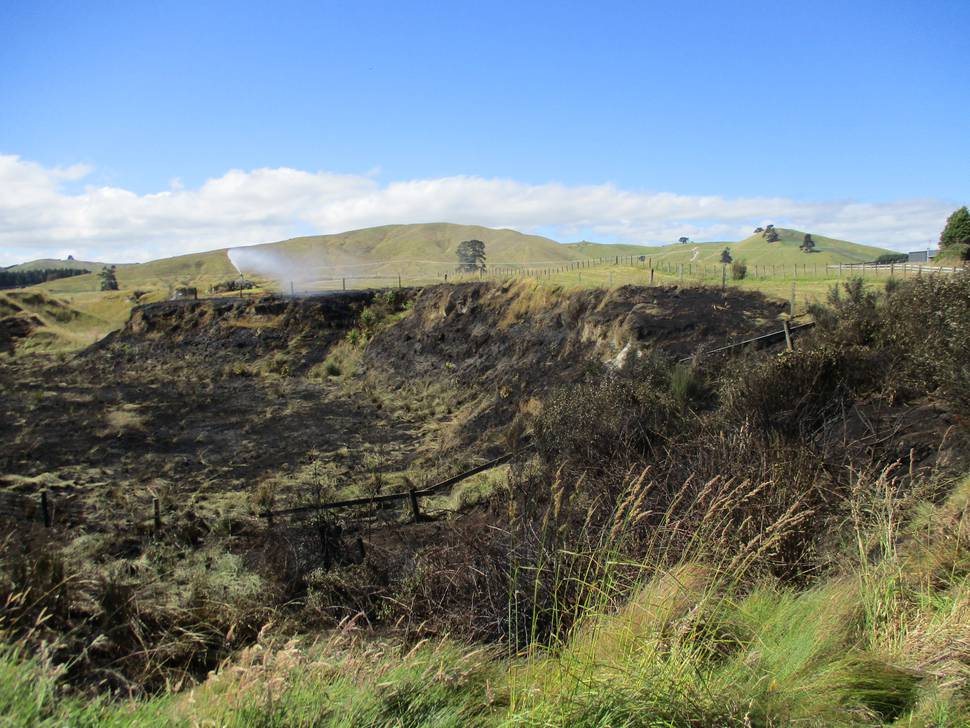 Rural firefighters remained at the scene for around six hours damping down hotspots.
A farm irrigator was also used to help damp down hot spots at the scene of the largest fire.
Farm owner Patrick Hart said the potential for a much larger fire was huge given the strong winds.
"If the fires were deliberately lit those responsible have to be idiots," he said.
Mr Nelson said although the countryside was looking green, things were drying out very quickly in the windy conditions.
He said fire permits were currently only being issued on a fortnightly basis on non statutory days to give volunteer firefighters a break.
- Turangi Chronicle