Drivers in Mangere may have been a bit perplexed on Sunday to see a swing set travelling down the street, propped on a car.
A photo doing the rounds on Facebook shows the vehicle with a child's swing set frame set across the roof, with either side of the frame hanging down on either side and the swing dangling next to the driver's window.
A police patrol car can be seen behind the car in the picture.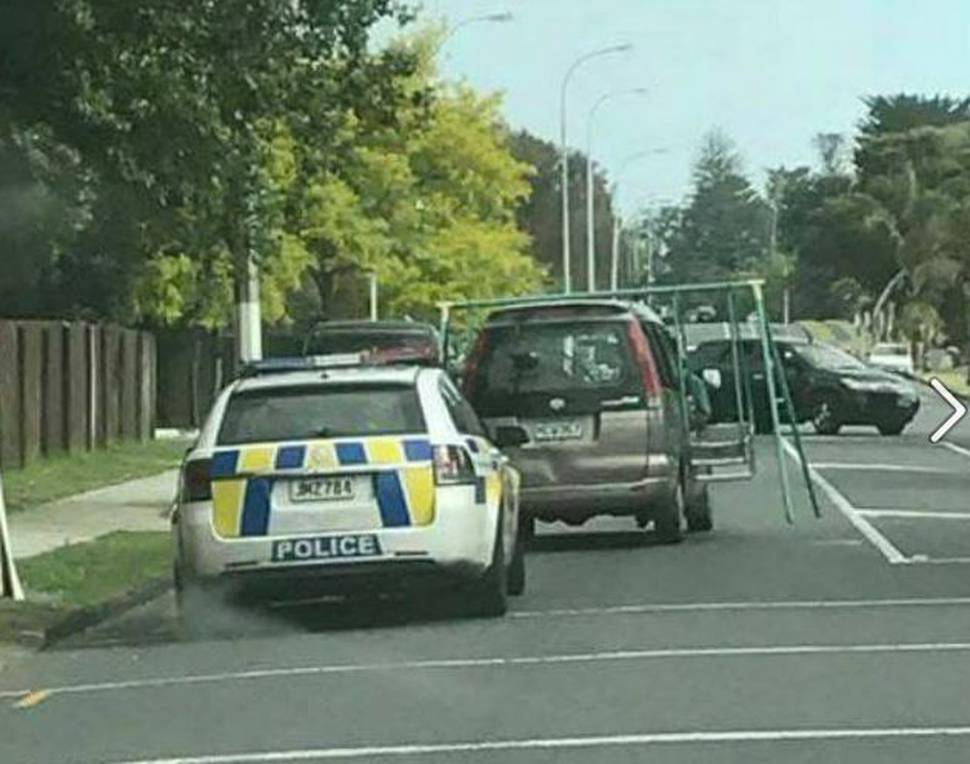 A police spokeswoman confirmed today the car was first seen on Massey Rd by an officer.
The road was busy at the time so the car was stopped on Robertson Rd shortly after - about 4.45pm - and the driver was issued with an infringement notice.