Kauri dieback infection rates in the Waitakere Ranges Regional Park have more than doubled in the last five years, making the popular Auckland destination New Zealand's worst-hit area for the tree-killing disease.
New research to be published early next year has confirmed fears for the welfare of kauri in the ranges, where dieback infestation rates have jumped from seven per cent to 19 per cent of kauri.
Over half the substantial kauri areas contain symptoms of infection, and infestation rates were worst in those areas with the highest foot traffic, including areas where intensive pest control is carried out.
Although some treatment methods seem promising, there is yet no cure for the soil-borne, kauri-specific disease, which attacks kauri roots and damages the tissues that carry nutrients in the tree.
"The scourge, which can kill trees of all ages, is caused by the fungus-like disease Phytophthora agathidicida."
Elsewhere, it's been found on private land throughout the Auckland region, in the forest plantations of Omahuta, Glenbervie and Russell in Northland, Department of Conservation reserves at Okura, Albany, Pakiri, Great Barrier, the Coromandel Peninsula, Trounson Kauri Park and Waipoua Forest in Northland, home of our most iconic kauri - Tane Mahuta.
Most of Auckland however remains kauri dieback free, including the Hunua Ranges, south-eastern and northern Auckland and all but one of the gulf islands.
In spite of intensive research programmes by a range of Crown research institutes, universities and government agencies, latency remained a challenge.
Until a cure was found attention, authorities were focusing attention on restricting the spread.
Actions taken in the Waitakere Ranges to date include track closures to create kauri protection zones across 10 per cent of the track network, signage, track upgrades, strict hygiene protocols for all council staff and contractors working in the park and more than 100 footwear cleaning stations for visitors to the park.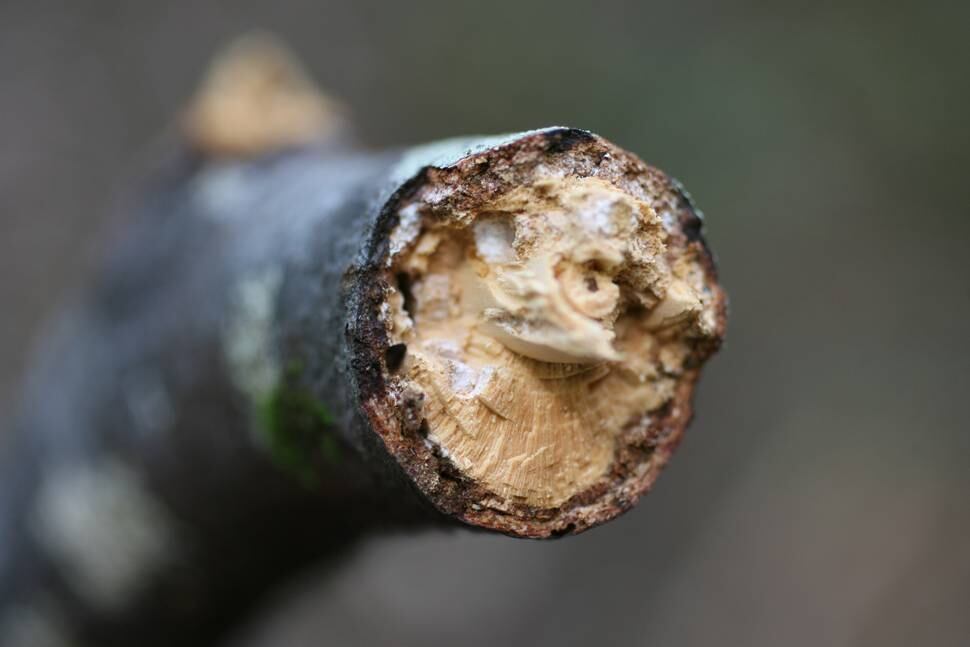 Yet despite these measures, 83 per cent of park visitors were walking past cleaning stations without scrubbing their shoes with trigene, going off-track or disregarding closed tracks, said Auckland Council's environment and community chairperson, councillor Penny Hulse.
"We are stepping up our efforts this summer with more rigorous management of cleaning stations and the introduction of kauri dieback ambassadors in high use parts of the ranges," she said.
"In the medium term we will be looking at areas to increase investment in protection measures and advocate for further research."
Although authorities had been aware of the disease and fighting it for less than a decade, it was clear that its impact was gaining intensity at "an alarming rate".
"It is time for all Aucklanders and visitors to our kauri forests to take greater accountability for their role in preventing the spread of this disease that is threatening the future of our kauri taonga."
Waitakere Ranges local board chair Greg Presland said the community that lived and worked in the ranges, and considered the forest their backyard, must play an important role as forest guardians.
"Much has been done to reroute tracks, improve drainage and construct boardwalks in high use areas."
The board supported more investment in the work.
"We acknowledge the work that so many Waitakere residents have already taken on to protect their properties, prevent the spread of the disease and raise awareness with others," Presland said.
"We now urge locals to talk to their friends, families and visitors; make sure they always walk the talk when out there in the ranges and help us shift compliance with protection measures towards 100 per cent."