Last Monday's earthquake should be a wake-up call about the risks commercial building owners have overlooked, Quake Protected says.

The 7.8 magnitude earthquake struck near Culverden in Canterbury and caused severe damage to numbers of buildings in Wellington. The primary focus of earthquake building safety is structural strength, but people are ignoring the non-structural dangers, it claims.

"Large items falling from ceilings pose a serious danger to people's lives, as well as dramatically increasing the cost of repairs," said Quake Protected's Jeremy Baker.
"A lot of focus goes into the structural design of buildings to withstand earthquakes, but dangerous non-structural elements are regularly being overlooked."

Security camera footage has emerged from the 111 call centre in Wellington where ceiling tiles and lights fell and an air conditioning unit crashed through a ceiling on to a desk.
"That air conditioning unit could have killed someone," said Baker.
At Keith Spry swimming pool in Johnsonville huge air-conditioning ducts fell into the pool.

"We were very lucky that no one was in the swimming pool," said Wellington Mayor Justin Lester.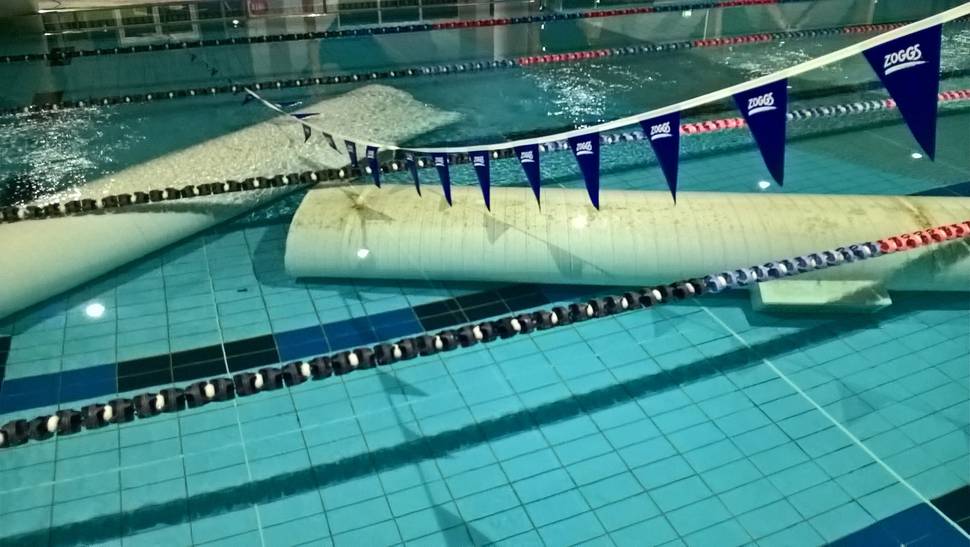 These are examples of the hidden dangers that building owners often overlook, according to Baker.

"Ceiling elements such as air-conditioning units, ceiling tiles and sprinkler systems need seismic restraining to save lives and decrease damage."
Wellington engineer Terry Johnson runs Reveal Seismics, a company involved in non-structural seismic engineering such as ceilings, partitions, and ductings.

He said initial assessments suggest some of the buildings in Wellington failed in an earthquake that was only one-third of the intensity the structures were designed to withstand.

"Some of those buildings are failing structurally and they are also failing from a non-structural view," he said.
A third example was seen at Countdown Wainuiomata where ceiling tiles, lights and signs fell down. The supermarket was closed at the time of the earthquake, but Baker warns the falling objects could have caused nasty injuries if the supermarket had been open.

"Staff members don't often think about the air-conditioning units, lighting or ceiling tiles in the ceiling above their head that could fall down. But we saw some very real examples of that in last week's earthquake," said Baker.

"If office or supermarket workers want building owners to address these hidden dangers they should request that unrestrained ceiling items be added to the health and safety hazard register. That way the business can assess what items are not restrained and have proper restraints put in place."

"The next earthquake might not be during the night so we need to take the warnings now," Baker said.
Countdown's general manager of property Adrian Walker said all their stores held up "extremely well" given the serious nature of the quake.
"All of our stores in impacted regions have been reviewed by engineers following the earthquake and are structurally sound," he said.
"The safety of our team and customers is paramount and our stores are built and maintained to a high standard. We prepare for natural disasters as best as we can, including installing earthquake shelving and securing items like ceiling tiles, lighting and air con units, particularly in areas recognised by the Government as high risk."