Key Points:
Parts of New Zealand are set to swelter as temperatures climb as high as 30 degrees this week. Eastern regions are set for a cracker few days bathed in sunshine with unseasonal warmth to match. Blenheim is tipped to reach a whopping 30C on Wednesday while Gisborne to Hastings will soar to 29C. Throughout Canterbury and Otago temperatures are expected to sit between 26-28C. Forecaster Hannah Moes said the nice run of fine weather was thanks to foehn effect where northwesterly winds rose over the mountains and dried off over the lee side producing the warm temperatures. "It's the eastern areas that's getting the really warm stuff," said Moes. Both Tuesday and Wednesday would see the mercury sitting in the mid to high 20s in eastern regions. Temperatures would also be warm overnight.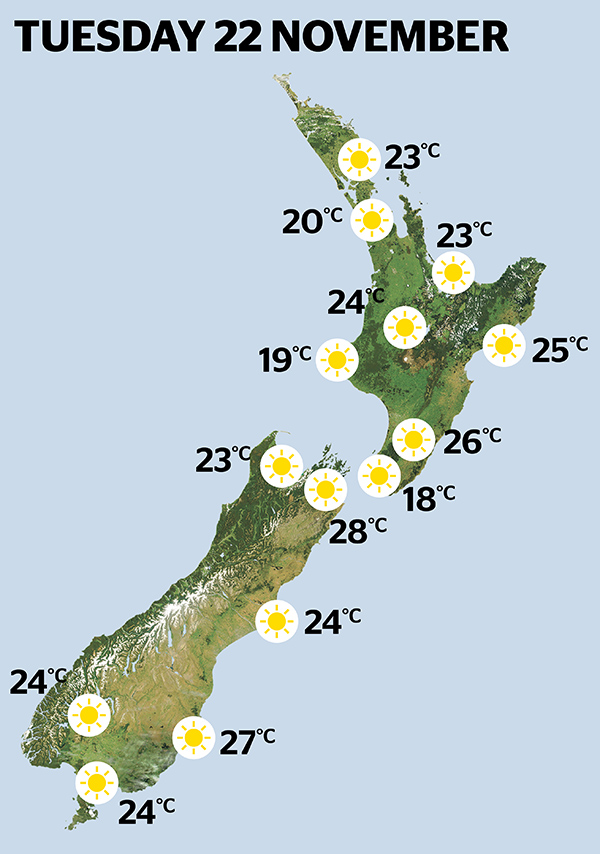 The fine run would continue for the next three days, except for the far south and Westland where cloud and showers were forecast for the week.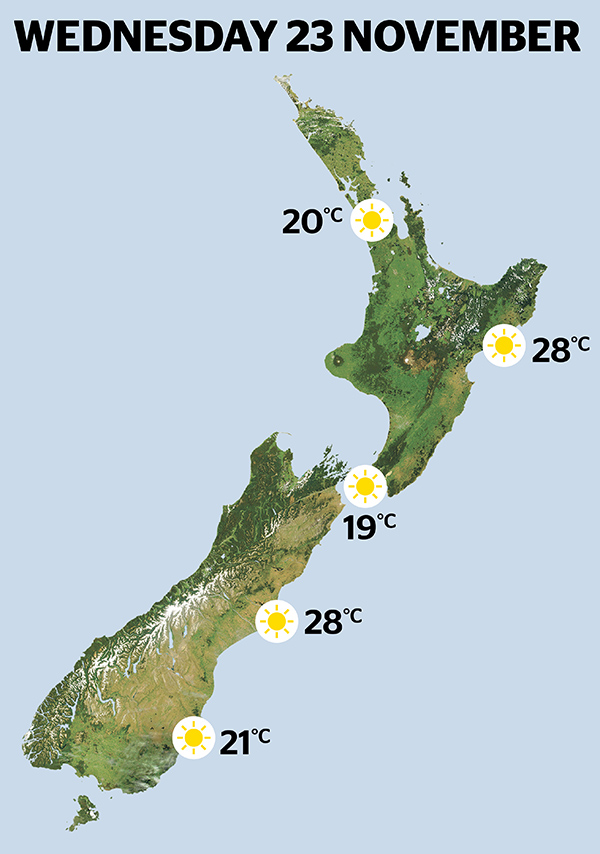 But the golden weather was expected to take a turn for the worse on Thursday with an area of low pressure approaching New Zealand from the Tasman Sea bringing widespread rain .