A former West Auckland cop has swapped pounding the beat for writing grisly crime novels after being struck down with a rare autoimmune disorder.
Three years ago Simon Wyatt's ambitions to become a detective sergeant before he was 30 were scuppered when he woke up one morning and discovered to his horror he was paralysed from the waist down.
He had been recovering from a gastric infection he picked up the previous week but was shocked when he suddenly couldn't move his toes or get out of bed.
"I felt like I had a 30kg weight strapped to each leg and I knew the situation was pretty serious," he says. "It was very frightening."
His GP at first thought he was dehydrated from the stomach bug. But Wyatt flew into a panic when he googled his symptoms and realised he could have the potentially life-threatening Guillain-Barre syndrome.
It is a disorder which causes the body's immune system to attack part of the peripheral nervous system. When severe, the sufferer is almost totally paralysed and struggles to breath properly.
"The worst thing I could have done was look up my symptoms online," Wyatt, 33, says. "From what I learned there, I knew there was a chance I could go to sleep and when I woke up I might only be able to communicate by blinking my eyes.
"I admit I shed a few tears that night because it was the scariest moment of my life."
Wyatt spent almost three months in hospital recovering from the ordeal.
It was while he was bedbound he came up with the idea for a fictional murder-mystery book The Student Body, set in his old policing patch of Henderson.
The story revolves around a murder of a schoolgirl whose corpse is found in the bushes on Auckland's West Coast while she was attending a school camp.
Nick Knight is only a week into his role as a newly promoted DS at Henderson police station when he is tasked with leading the suspects team.
Knight - who turned his back on a lucrative career as a lawyer to join the force - is well versed in dealing with the dark side of human nature.
Setting a cracking pace on the trail of the killer, and grappling his own demons along the way, the sleuth is determined to find justice and nail the culprit.
I haven't based the main character, Nick Knight, directly on myself but he is a part-amalgamation of detectives I have worked with.

SHARE THIS QUOTE:
The book thrusts the reader into the machinations of Auckland's working police force, school politics, the city's colourful legal profession and gang culture, in a tragedy triggered by lust and obsession.
"I had worked on a number of murder and serious crime cases myself so I was well aware of the investigating procedures, which helped," Wyatt says. "I haven't based the main character Nick Knight directly on myself but he is a part-amalgamation of some of the detectives I have worked with.
"The detective sergeants are the ones who drive the murder cases. They can be hard and demanding people but they put in the hard yards and they have the utmost respect of the officers under them."
The Student Body is based on a crime and a scenario Wyatt created himself.
"The murder of a young girl at a school camp must be just about every parent's biggest nightmare," he says. "But I wanted to write a book that is not only entertaining and engaging but gives people are real insight into policing in New Zealand."
Wyatt was born and raised in West Auckland and knows the area like the back of his hand.
"The cops who work out that way even refer to the place as 'the Wild West', and there is no shortage of criminally-minded characters to draw on for inspiration.
"I was only 21 when I joined the police and it has taught me a lot about people's motivations and I have learnt a lot about life in general - the good, bad and ugly sides of it."
His frightening medical ordeal caused him to lose 12kg in the first week and left him so weak he couldn't open a packet of chips with his fingers.
Wyatt slowly learned to walk again and eventually returned to light duties with the police, where he was reassigned to the child protection unit.
But he realised after a decade in the force - the last six as a detective in the Criminal Investigation Branch - his chances of climbing the ladder were limited because of the disorder.
It was a hard blow to take, especially as he comes from a policing family in which his father served as an officer for more than 30 years.
Last year Wyatt had recovered sufficiently to take up a new job as an investigator for the Serious Fraud Office, chasing down high-flying financial crooks.
He has already started work on his second novel, which also features DS Nick Knight.
"Law enforcement is in my veins but I'd love to become a full-time author some day," Wyatt says. "Meantime, I'd like to dedicate my debut novel to survivors of Guillain-Barre and who have battled this horrible illness."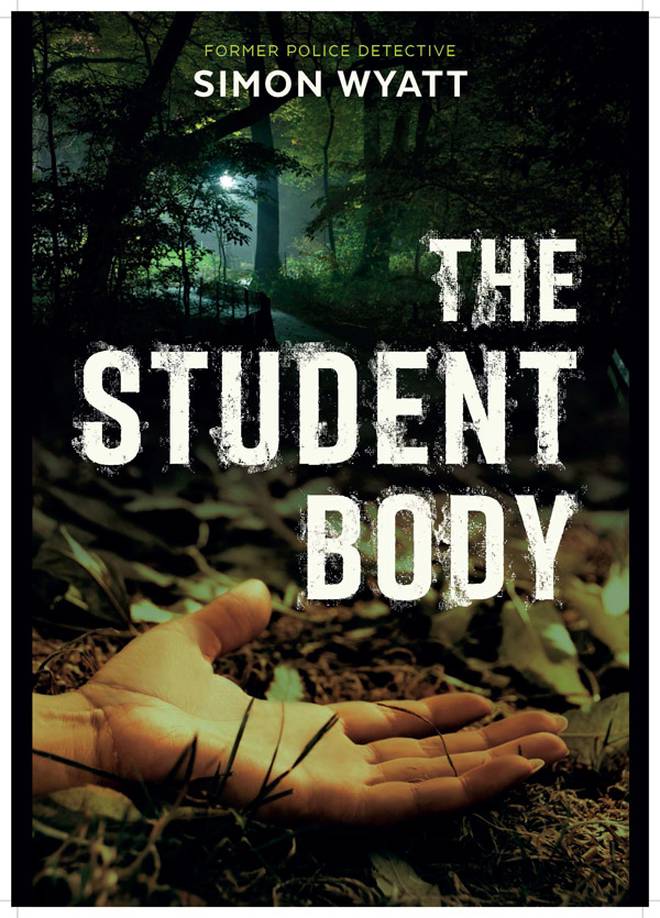 • The Student Body is published by Mary Egan Publishing RRP: $30.