The father of two Australian boys killed in a triple fatal at Huntly on Monday has spoken out, thanking New Zealanders for their kindness and support.
On Monday afternoon Sydney holidaymaker Stephen Phillips and his partner Bindy Williams' sons Jasper Williams 14, and 12-year-old Ruben Williams were killed when their car collided with a truck on State Highway 1.
Bindy Williams and her nine-year-old daughter Tessa were pulled from the wreckage alive and remain in Waikato Hospital.
The truck driver was not injured.
READ MORE:
Horror crash: The 'most painful goodbye'
Huntly triple fatality: Three dead in car crash, including two children
Huntly triple fatality: Victims visiting from Australia named
Tessa, Jasper and Ruben's father Patrick Balk spoke to the Herald about his loss.
He saw his children the day before they died and said they were excited about going on holiday to New Zealand.
"I just couldn't believe it when they told me my two beautiful, happy and healthy boys were dead," Balk told the Herald.
"I only just saw them yesterday, all excited about catching up with their cousins in NZ.
"When I had to inform my family overseas, it was probably one of the hardest things to do, having to call my three sisters and parents, who had just come back from a holiday.
"They were all in complete shock and just couldn't believe it, felt helpless as they are on the other side of the world."
Balk said the first thing that crossed his mind after learning his sons were dead was how to get to his daughter and former partner "no matter what".
He said he drove to the airport in the hope of getting on the next flight to New Zealand.
Unfortunately there were no flights that day.
Then Balk realised that his passport had expired and therefore he couldn't travel anywhere in a hurry.
An emergency passport was organised and he flew to Auckland where he was met by police and Victim Support staff.
They took him straight to Williams and their daughter.
"It was just overwhelming to see [police] take the time to pick us up from Auckland Airport and even take us to the crash site where we got out to have a look at where and what had happened," Balk said.
"When we arrived at the hospital, even though it was late, they let us in to see Tessa and Belinda. Tessa gave us a little smile and a big hug.
"Belinda was clearly more hurt in the accident, but we had a good talk and decided we're going to get through this together."
Balk said plans were underway to take his sons home.
"The boys will be brought back to Australia where a farewell service will be organised," he said.
"Jasper, Ruben and Tessa's grandparents, aunties and uncles are all flying in from the Netherlands to be with them and say goodbye.
"They will be missed by many, they were good boys."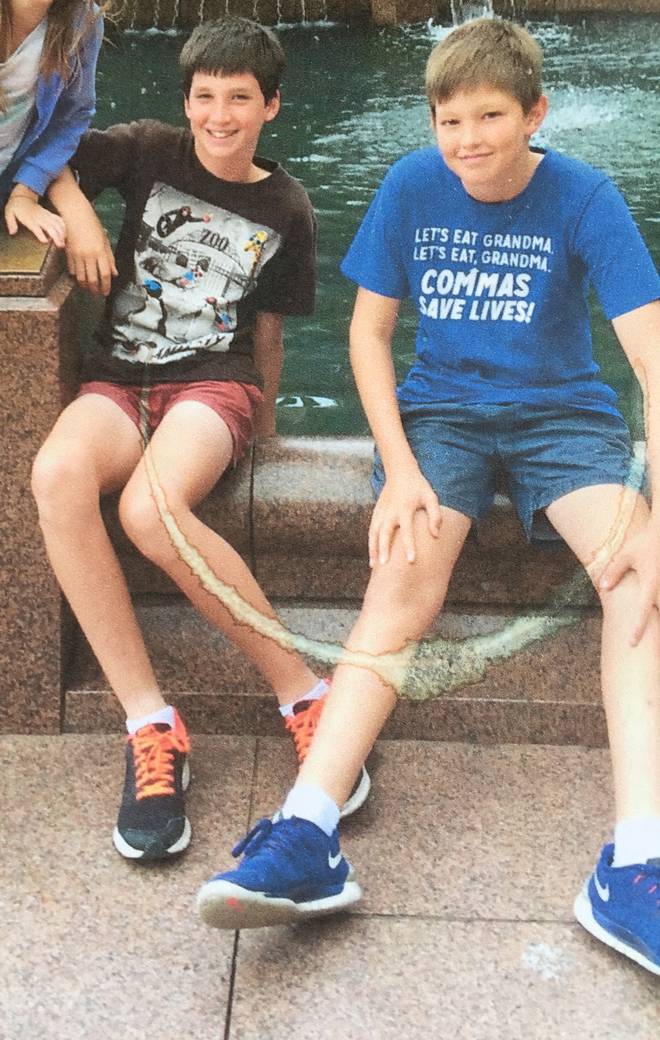 Balk wanted to pass a message on to the truck driver involved in the crash.
"Our thoughts go out to the truck driver. It wasn't your fault," he said
Balk also had a message for everyone who had supported his family since the crash.
"In such a difficult time, the support, help and comforting words from family and friends, but also from kind-hearted strangers bring incredible strength to cope and make the tragedy more bearable.
"I would also like to particularly thank Damian and Dale from the Huntly police, Sue from Victim Support and Alwin from the Dutch consulate, who helped us during this ordeal."
He also wanted to pay tribute to his daughter for her strength.
He said thanks to her courage she was able to give police enough information to make contact with him in Queensland.
"Nine-year-old Tessa was the only survivor of the three siblings and a true hero," said Balk.
Police are still investigating the cause of the crash but believe the Nissan the Australian family were travelling in crossed the centreline.
Since the crash a Gofundme fundraising page has been established to help Williams and her only surviving child.
Almost $30,000 has been donated.