She was known as the 'Kopu Cafe lady', to those around Thames.
Known to locals and those passing through the Coromandel for her baking, Sokoeun Ear, has been described as having a permanent smile on her face and someone who "brightened anyone and everyone's day".
The 50-year-old Cambodian refugee's sudden death has shocked the community.
She had just finished doing the dishes after having dinner with family at their Thames home when she collapsed and died on Thursday night.
Ear's oldest child, Dary Khon, says her mother died of a brain aneurysm which seemed to take her almost instantly.
She died in Waikato Hospital before her daughter was able to get there.
Tributes for Ear have been thick and fast on Facebook.
Khon says her mum was renowned for her cakes and coffee - and customers could tell if someone else had dared make them.
"Everyone knew if someone else made it. They'd be like 'your mum didn't make this, did she?', and I'd be like 'no'. It's going to be quite hard now."
Although the family were well-known for owning the Kopu Cafe, life hadn't always been so good.
Khon says her parents moved to New Zealand in 1984 as refugees from Cambodia after the Khmer Rouge regime wreaked havoc on the country. About 1.7 million Cambodians were killed during the regime's four year reign of terror.
The couple moved to New Zealand without a cent to their name.
They settled in Auckland before moving to Thames in 2003 when they set up the Kopu Cafe.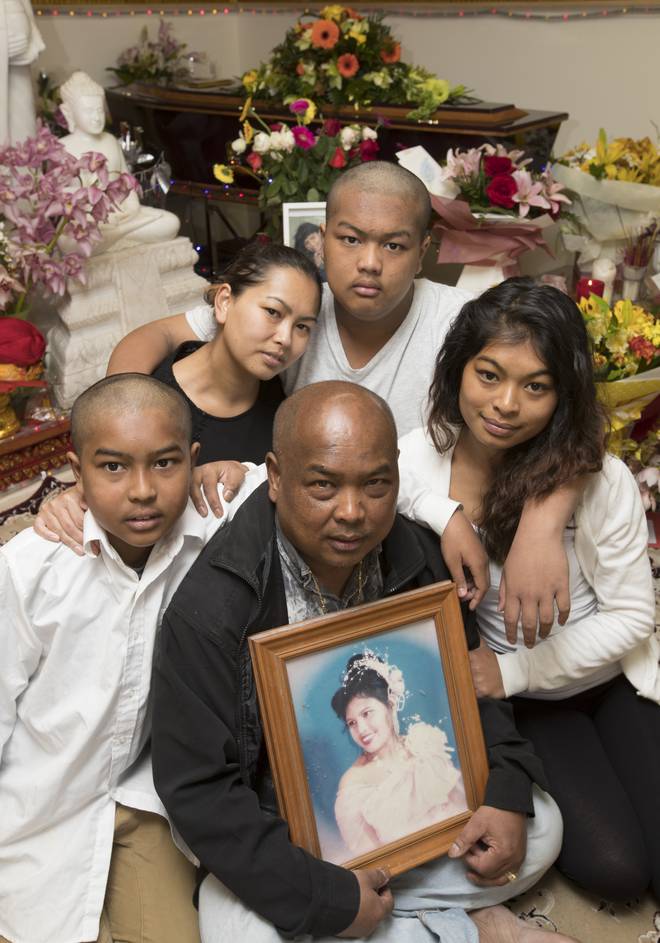 Khon says the cafe was initially around the corner in its older, smaller premises. But her mum had always dreamed of something bigger.
"We always had a small little cafe around the corner and it was tiny and it was old. That was the starting point and then mum finally got the big cafe that she always wanted ... She always talked about having a big store."
But she wasn't only a top baker, Ear was also a good investigator.
Khon's husband, Sebastian, said he had never known his father as he fled to America when he was young. But when Ear found out, she caught a flight to Los Angeles and had his father's details within days.
He now stayed in close contact with his father and said he's forever indebted to her for her efforts.
Dary Khon said the cafe is currently closed and will remain shut for the rest of the week as they bury their much-loved mum and wife on Saturday.
But they're still coming to terms with her not being around anymore and her sudden, shockingly quick, death.
"Mum had just finished doing the dishes and she was just about to sit down and watch a movie with dad, she said 'oh I want to finish the movie that we were watching together' and she must have been about to walk out of the kitchen when everything happened and mum fell. She just collapsed."
She was rushed to hospital but died shortly after arriving.
Khon says they never knew if their mum was feeling unwell as she never complained and didn't like people fussing over her.
"If we knew mum was having headaches or anything we would have taken her to the hospital or something to get checked out, but she would never complain about anything.
"It just shows you how precious life is."
As for how her father is getting on, Khon says he's trying to put on a brave face but she knows he's broken inside.
"Oh, Mum was his sweetheart. It's really hard on him.
"Mum was the rock, the glue. She was everything."
Sokoeun Ear is survived by her four children, Dary, 32, Somarly 25, Richard, 15, Patrick, 13, and husband, Moeun. She will be farewelled at Manukau Memorial Gardens Crematorium Chapel on Saturday.