Election voting papers go out today
Rousing typically apathetic voters from three key demographics could swing next month's local elections.
Young people, ethnic minorities, the poor and uneducated have been staying away from the polls.
But they are not alone.
Voter turnout in local authority elections has been steadily falling across New Zealand since the 1980s.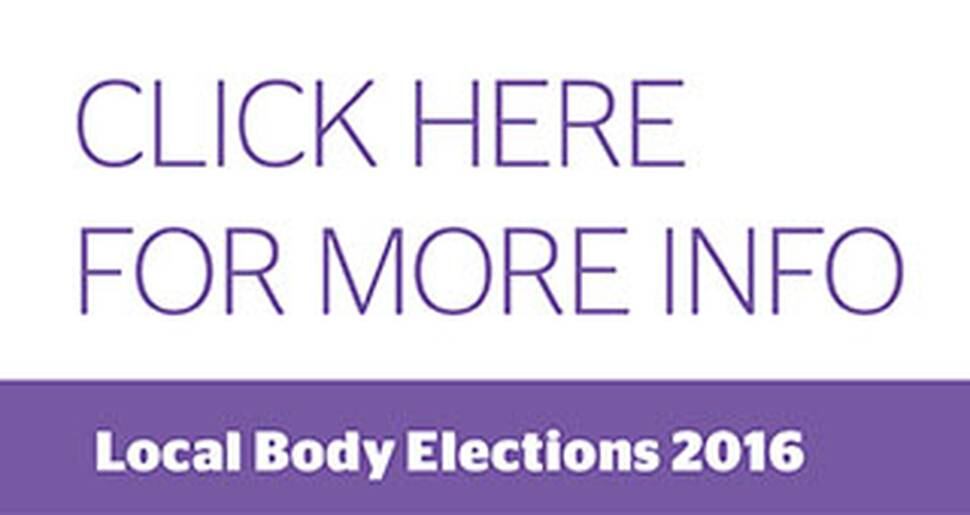 The Herald explains why you should care about the upcoming Local Body Elections
"Essentially, everyone panders to the older, property-owning group of people who are most likely to vote," Duncan says.
"It becomes a self-reinforcing thing. How we change that, I don't know. If I had a solution to that, I'd probably be invited all over the world to tell everyone."
The New Zealand Union of Students' Associations (NZUSA) says students are major contributors to their local economy and community and "should be regarded as a cohort worth listening to".
Candidates should actively seek their voice and develop policy that arouses their interest.
"Policies such as tertiary fares for buses or a rental warrant of fitness are more relevant to the daily struggles of students," NZUSA president Linsey Higgins says.
"When candidates say they don't even value the youth vote, we think it is appalling, as it is clear they do not think our best and brightest are worth hearing," he says.
Will Matthews, president of Auckland University Students' Association (AUSA) says the key issues for students are public transport, housing, jobs, and the "general sustainability of Auckland".
AUSA has met most of the major candidates and challenged them to come up with policies that appeal to youth. With a student vote of 200,000 in Auckland alone, it's worth trying to tap into.
"If students vote as a block across Auckland and across New Zealand, they could shift entire elections," Matthews says.
Eight councils were due to trial online voting next month. However, the scheme has been scrapped after security fears.
An online vote would have made a major difference in attracting younger voters, Matthews says.
Meanwhile, though 21 per cent of Auckland's population are now Asian, it's feared that they too will not be turning out in droves come October 8.
"This was not the case 10-14 years ago," says Vishal Rishi, director of The Asian Network Inc. "People were quite proactive, they were fresh migrants but these days I can see that it is diminishing." The big issues for the Asian community are crime - particularly burglaries and robberies - jobs and housing, Rishi says.
But a lack of Asian candidates means people don't feel their voices will be heard.
"If the candidates can't connect to the minds and needs of the community, then how can people be inspired to vote?"
Have a say in your community's health
Q. Why bother voting in the district health board elections?
Because DHB members can influence things such as the opening hours of your local emergency department, the location of kidney dialysis clinics and, in future, whether you have fluoride in your water.
Q. What are district health boards?
They are the government-owned organisations that run our public hospitals, psychiatric hospitals, drug-and-alcohol treatment centres and other state-owned health services.
DHBs also channel taxpayer subsidies to GP clinics, pharmacies and other health services that are not government-owned.
Q. How many district health board are there?
Twenty, including three in the Auckland region - the Waitemata, Auckland, and Counties Manukau.
Q. How big are they?
Pretty big. Waitemata's total funding this year is $1.5 billion, Auckland's is $1.3 billion, and Counties Manukau's is $1.4 billion, according to Health Minister Jonathan Coleman.
Q. Who's in charge?
Coleman. DHBs each have a board of up to 11 people who are accountable to the minister.
Seven are elected at the local body elections and the minister appoints up to four more.
He also decides who will be the chair and deputy chair. If the Government doesn't like what a board is doing, the minister can replace it with a commissioner, as happened at Southern DHB, which will not be holding an election this time.
Elections give a degree of local democracy, and DHBs hold some public meetings, but in reality the minister and the Health Ministry, who hold the purse strings, dominate decision-making through a series of monitoring arrangements, including the annual plan, which is personally signed by the minister.
Local tickets contest DHB elections, but politics mostly gives way to health care and good business practice.
Q. So what's the point of voting?
Government appointee Lester Levy, who chairs the Waitemata and Auckland DHBs, says a good example of a board taking the lead is the implementing of the Waitakere Hospital emergency department's long-delayed 24/7 opening in 2011.
"When I spoke to the doctors and the like at North Shore Hospital," Levy recalls, "they felt that rather than opening Waitakere Hospital 24/7 they should shut [the ED] down completely because it was a drain on resources away from North Shore.
"I gained board support to make that [24/7] the No.1 priority. It was a totally board-led initiative."
Q. What role do DHBs have in fluoridation of water supplies?
No formal role at present, other than advocating for what is widely considered by the science-based health sector to be a practice that is good for people's teeth.
In 2018, however, the Government intends to move the decision-making on fluoridation from councils to DHBs.
This could turn DHB elections into a referendum on the issue.
But, in another example of the leader/follower relationship between the ministry and DHBs, a Cabinet paper on the change portrays the role of DHBs as filling out a template drafted by the ministry.
"The election of anti-fluoride advocates could lead to a stalemate or a reversal of fluoridation, as has happened with some local authorities," the paper says.
"To help manage [that and other] risks, the ministry would develop a regulatory framework to support DHBs to take a structured and nationally consistent approach."
Q. How do you vote for a DHB?
It's a postal vote timed to coincide with the local council elections but differs in that it is a single transferable vote (rather than first-past-the-post).
Instead of ticking the candidates you want, you rank them by writing the number "1" next to your favourite, "2" next to your second choice and so on up to number 7; you can stop at an earlier number if you wish.
For a full list of the candidates go to aucklandcouncil.govt.nz

YOUR COMMUNITY, YOUR CHOICE
Monday:
Tuesday:
Wednesday:
and
Thursday:
and
Tpday:
Licensing trusts and DHBs
Next Tuesday:
All the Auckland wards, plus regional highlights, in our local body election supplement