The owner of the food caravan that was stolen from a Massey carpark and then found again by a member of the public estimates the cost from thefts and damage is around $2500.
Chanidsara 'Eve' Supra-At Taku, 30, and Gritsaru 'Ize' Janshinorat, 29, had started up the food truck business selling chicken and pork buns and dumplings five months ago, and said they invested about $25,000 into the caravan and equipment.
The caravan was stolen from a carpark on Sunday morning, but a member of the public spotted it parked on West Coast Rd with a tarpaulin over it, and connected it to a Facebook post he'd seen about the stolen vehicle.
The caravan was returned to the young Thai couple on Tuesday, but some items have been stolen, including the power generator.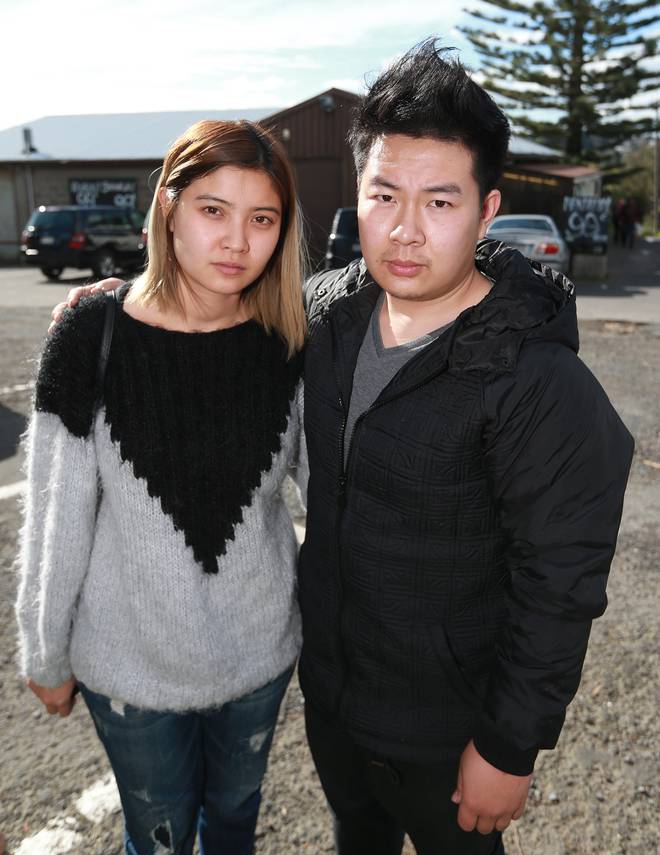 Ize said other missing items included three boxes of pork buns, all the soft drinks, and some foil.
There was also damage to the bumper, and the number plate had been smashed off.
Ize had been unable to get a full idea yesterday of how much was stolen or damaged, as he could not touch anything inside the caravan before it was tested for fingerprints.
"I have to go and clean it up," he said.
The power generator alone would cost about $700 to replace, but at a rough estimate Ize expected the damage and thefts would add up to about $2500.
Waitemata Police "are following very positive lines of inquiry to identify the alleged offender", Senior Sergeant Matt Laurenson said on Tuesday.