Well, it's all fun and games until someone loses their job, isn't it? Images of Air New Zealand staff in compromising situations surfaced on social media this week and will probably see the staff involved sacked, if they choose not to fall on their swords.
The offending posts - an image of a pilot sitting in the cockpit with a blow-up doll and a video of a flight attendant walking through the cabin of an aircraft spitting, with the caption "wish I could spit on passengers like this" - let down the entire Air New Zealand team, according to their disappointed CEO Christopher Luxon.
In a statement, Luxon said that one of the staff members no longer worked for the airline and two others involved had been stood down, pending an investigation.
Some people felt that Air New Zealand was being a little thin-lipped about the whole affair.
Surely an inflatable doll in the cockpit is just a bit of harmless fun?
At least it wasn't a real woman with inflatable boobs like the one two pilots entertained in their cockpit last month.
Apparently, model Victoria Xipolitakis was allowed to remain in the cockpit for her entire flight from Buenos Aires to Rosario in central Argentina.
The pilots were fired for their transgression and quite rightly too.
When you see the selfies, you'll appreciate that Victoria could have been hiding anything down that cleavage - even a small hijacker.
The spitting comment is indefensible however.
For an airline that prides itself - and rightly so - on its excellent service, you don't want to see one of your staff expressing loathing for her passengers.
And, as a passenger, you want to believe that those smiles are real and that ordinary human beings love nothing more than serving demanding, grumpy stressed-out travellers for up to 14 hours at a time - all the while looking immaculately groomed and turned out.
I am absolutely certain the men and women who fly the friendly skies would love to spit in the plastic cups of some nasty passengers before topping up their cups with wine.
Or bludgeon some entitled arse over the head with his oversized, overweight carry on luggage.
People can be horrible - and even nice people can turn feral after nearly a day of constant travelling in a cramped tin can.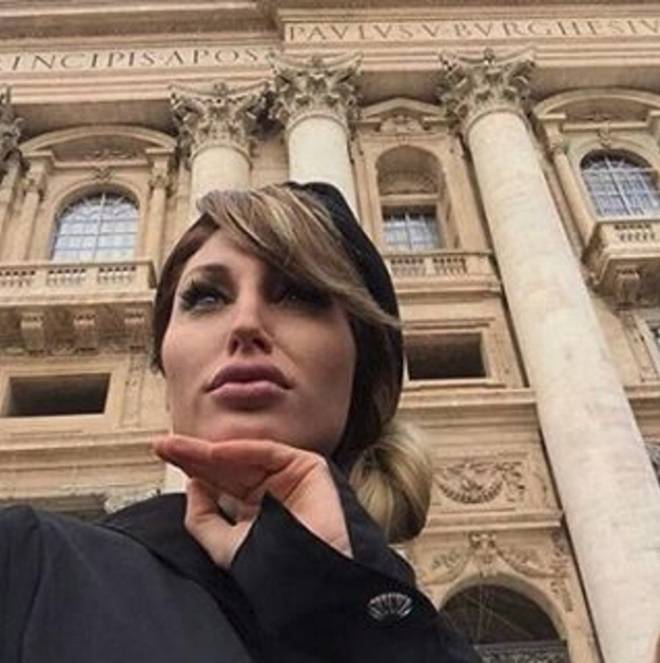 But it shows an extraordinary lack of judgment on the part of the attendant to share her contempt for her charges on social media.
She might have thought she was venting her spleen in an amusing way with a trusted friend - but surely we all know by now that anything shared on social media can find its way into the public domain.
That sort of lapse of judgment probably doesn't make the hoicking hostie the best person to be in charge of a plane full of travellers in the unlikely event of an emergency.
Air New Zealand prides itself on being a fun airline, one that does things a little bit differently.
Keep your hands on your joysticks and keep handing out that chicken and fish - the company will decide how you have fun, thank you very much.
Kerre McIvor is on NewstalkZB, weekdays, noon-4pm