How many ties does a man need in his wardrobe?
If you're the Prime Minister of New Zealand it turns out to be hundreds. Not quite 500 but definitely a couple of hundred.
This morning John Key told More FM's Si and Gary he owned a large collection of high-quality silk ties.
Today he was wearing a paisley-patterned pink tie. Tomorrow it would be blue polka dot.
Key said it was the only item in his restricted formal wardrobe where he could make a stylish statement.
"What can you change as a bloke? I've got 10 suits and I've got a lot of shirts but you don't really notice all that stuff. The thing you notice is a tie."
Asked if he was the Imelda Marcos of the tie world Key said though he was partial to a high-quality silk tie his collection was constantly changing.
"I often give them away so even though I actually pay a lot for my ties as a general rule I'll sign them for charities and donate them."
But for the designs that made up his permanent tie wardrobe there was an effort to get his money's worth.
"I just don't wear them once - I'm not quite that bad."
Asked if he had some "naughty" ones hanging in the wardrobe Key replied he had "had them all".

"I had the leopard skin one that I got given the other day but I thought that was a stretch too far and that didn't last long."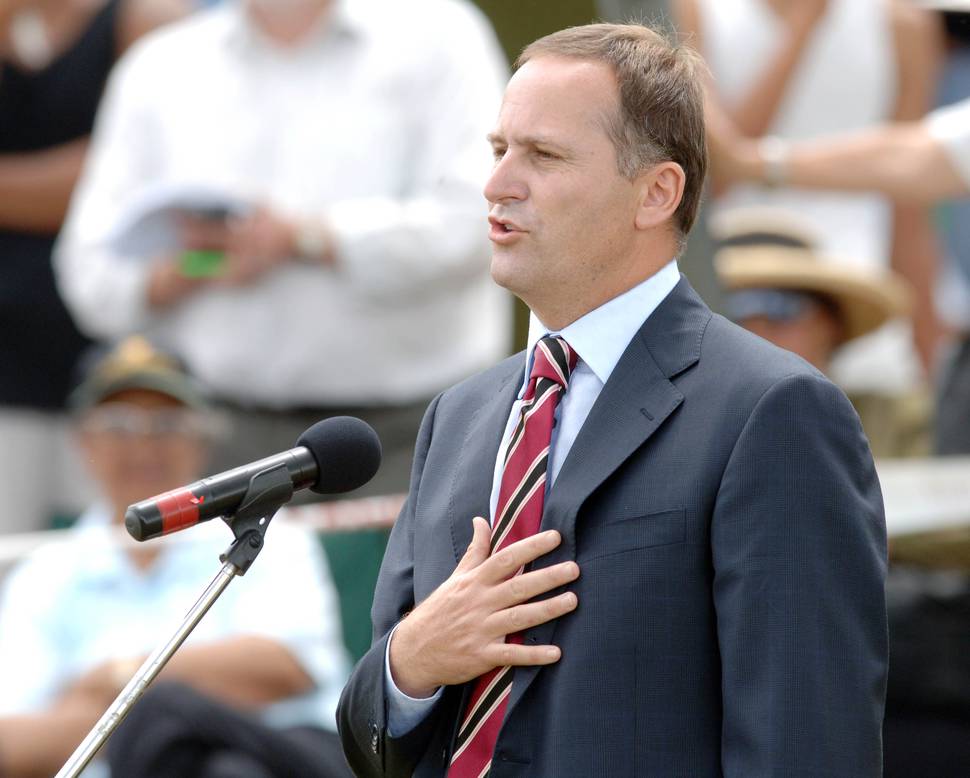 And though he was often seen wearing the obligatory blue tie to National Party events it appeared he was not averse to switching up his look with a range of colours and patterns.
"Today will be a paisley and pinkish one and I'm going to Christchurch tomorrow so if you notice me walking down the street I'll be the guy in the blue polka dots."