The mother of missing Harihari toddler Emily Saunders says she would have drowned if it wasn't for the actions of a man who grabbed her as the river raged around them.
Sandra and Michael Saunders said the possum hunter saved Mrs Saunders' life by keeping her head above water.
"I can't swim. My head would have went under if he hadn't have grabbed me," she told Fairfax.
The Saunders thanked the community for their support, calling the community's response to their family's tragedy "incredible."
They gave special thanks to the Lions Club and everyone who had "dropped stuff off" in the last few days.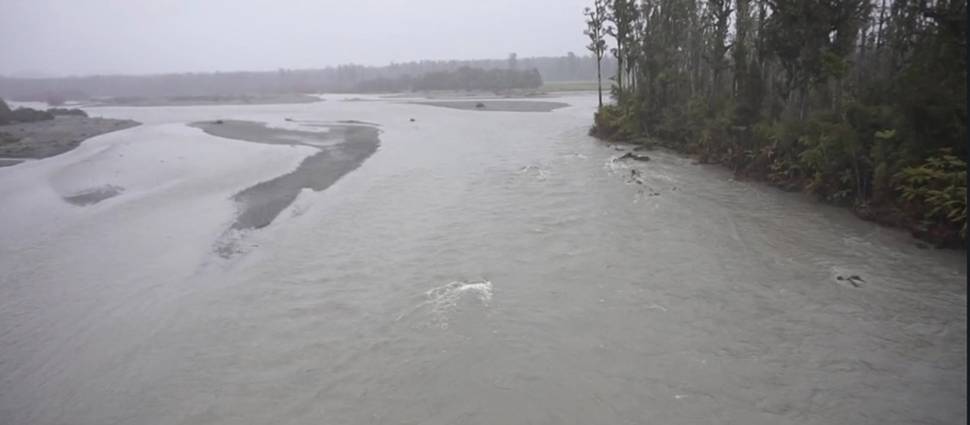 Police will reassess their search options at the end of today if they do not find Emily, who was swept away in the Poerua River on Thursday.
Despite days of searching, Mr Saunders said he was hopeful they would get Emily back.
"We are hopeful but we know the coastline and there's every chance she'll never be found," he told Fairfax through tears.
Meanwhile Work Safe New Zealand said this morning its staff were "making initial inquiries".
Thirty search and rescue staff recommenced scouring the area about 10 o'clock this morning, from where the toddler was washed away.
West Coast police search and rescue co-ordinator senior constable Mike Tinnelly, said that while the river was "still murky" weather conditions were good.
"In the field today we have every available resource - one helicopter, two jetboats with Land SAR staff on board, four whitewater kayakers, a team of ground searchers from the West Coast Regional Council and three Land SAR teams looking for the toddler," Mr Tinnelly said.
The search dog and handler were also at the scene and would comb the river bank searching through debris.
The scene of the accident to the mouth of the river, a distance of about 7km, would be covered.
Kayakers would search areas the jetboats were unable to access.
The two-year-old has been missing since the four-wheel-drive vehicle she was travelling in was swept away in strong currents on Thursday.
The body of 66-year-old Barry Petrie, who had also been swept away, was found on Friday.
The other occupants got out of the vehicle and the man grabbed Emily's mother, Sandra, but lost his grip on Emily because of the strong current.
Emily's parents, Michael and Sandra Saunders, have spoken of their daughter as "a happy, cheeky little girl".
They released a family statement through police on Saturday thanking everyone involved in the Poerua River search effort.
The couple also paid tribute to Mr Petrie, who died trying to save their daughter.
"We would like to thank the police, search and rescue and all the countless people involved in the ongoing search for Emily.
"We would also like to thank the local community for their kind help and support during this difficult time.
"Our thoughts are with Barry's family as well at this time. His efforts trying to save Emily will never be forgotten.
"Our daughter, Emily, was a happy, cheeky little girl who loved the outdoors."
West Coast police area commander Inspector Mel Aitken said this morning that she was unable to comment on any other developments involving the incident as "everything now forms part of an investigation into what happened".