A group of 38 people who sparked a massive rescue mission after becoming "buried in snow" and stranded for nearly 20 hours in freezing conditions in Central Otago will not have to pay for their rescue.
One of those rescued said his companions were very relieved to see rescuers as the weather closed in and they faced a second night on the freezing mountain.
"It was an eventful [trek], in the worst way possible," Daniel Cockery of Winton said after his safe return to Roxburgh.
The group became stuck when a snowstorm struck on Waikaia Bush Rd near Piano Flat, after they had headed out in a group of 13 four-wheel-drive vehicles on Sunday afternoon.
Snowbanks of up to 2m blocked the roads, with strong winds and poor visibility making rescue efforts almost impossible for most of yesterday.
Last night, concerns emerged about the decision to head off on the trek despite a forecast for snowfall and frigid temperatures, with a member of the local four-wheel-drive club saying the group might not have survived another night.
Overnight rescue efforts halted at 1.30am yesterday with rescuers just 2km shy of the stranded vehicles.
Several attempts to get a helicopter to the convoy were aborted, and even a Defence Force chopper called in to help could not reach them because of conditions. Eventually the weather cleared enough to allow two Thundercat snowmobiles to reach the group just before nightfall.
All 38 people were recovered safe and well from their snow-bound vehicles, before being transferred to four-wheel-drives and buses once they reached the snowline, and ferried to Roxburgh Rugby Club at about 6.30pm.
A police spokeswoman this morning said the group would not be asked to contribute to the cost of the rescue.
"Police is funded to provide search and rescue services as part of its business-as-usual work," she said."It's too early to say at this stage what the cost of the operation is.
"The vehicle recovery is, however, the responsibility of the owners."
New Zealand Land Search and Rescue chief executive Steve Caldwell said it had a "no faults policy", similar to ACC, meaning it didn't charge for rescues.
He wasn't aware of any assistance available for the vehicle recovery, other than tow services, "which won't be much use in these conditions".
Chris Coory of Dunedin Land Search and Rescue yesterday said he believed the four-wheel-drives would be written off.
"You can go up there in springtime and see what they're like. They might be all right."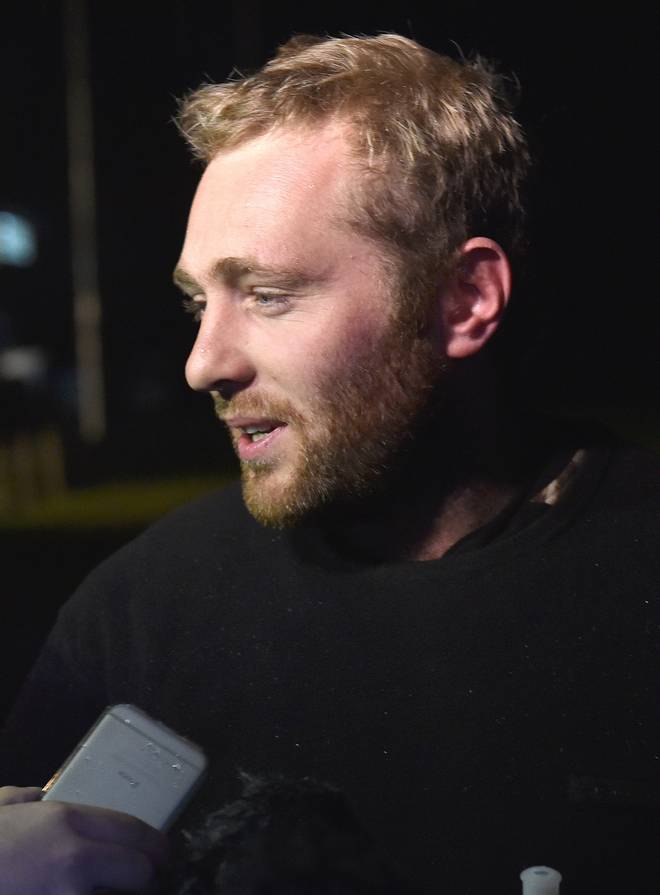 Daniel Cockery said the trek would not be easily forgotten.
"We were very relieved to get out. What we've come across is one of those wrong place, wrong times."
He said they had enough supplies to keep them going, and had simply become "caught up by the weather".
Seeing the rescuers when they arrived was a relief.
"They've done a great job."
Otago Lakes-Central area commander Inspector Olaf Jensen said the group, which included two children, were all safe. Asked about their decision to proceed given the forecasts, he said people heading out on drive treks should make sure they were prepared for bad weather.
The main thing to focus on was the rescue, and other matters would be discussed during a later debriefing, he said.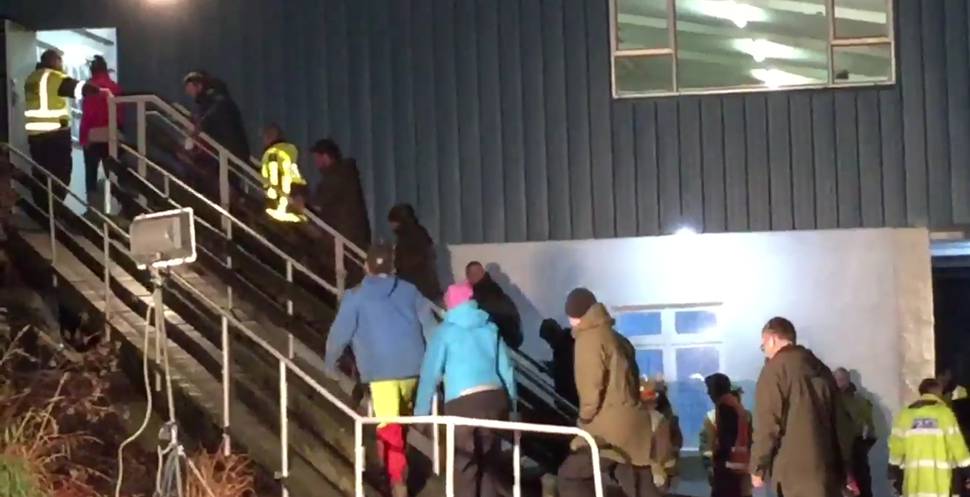 The group had been conserving food and they were given advice about saving fuel. Mr Jensen said they were reasonably well prepared.
Gemma Dodd endured the icy ordeal with her children Matthew, 10, and Narzyna, 8.
Speaking just before the rescue, she said: "We've got a few blankets but it will be good to get out of here."
She said several of the 4WDs, which were spread out over an area of 100m about 1370m above sea level, were also buried in snow.
The snow came in thick and fast, and even the group's strongest vehicles could not push through.
Ms Dodd's four-wheel-drive lost battery power and it was very cold, although she was able to connect hers to another vehicle to keep warm.
The group was not equipped for an overnight stay and supplies were limited, she said.
It was 5.6C yesterday afternoon in Roxburgh, but MetService meteorologist Ciaran Doolin said it was likely to be closer to freezing higher up where the stranded group were.
Central Otago 4WD Club vice-president Allan Kennedy said he wouldn't have gone up there with conditions as bad as they were.
"I don't think it was a wise decision but I don't know what their circumstances were. It can change pretty quickly up there, it's a place you've got to be careful in."
He said the outcome might not have been so positive if the group had been forced to spend another night in the cold.
Police issued a warning late yesterday advising motorists to take extra care on the roads in light of heavy snow and wintry conditions in the lower South Island.
Chains were considered essential on some routes which were snowing heavily, and several vehicles had to be pulled free after getting stuck on State Highway 85.
Car heaters keep trapped group warm and dry
One of the rescuers, Chris Coory from Dunedin Land Search and Rescue, says it was cold and windy where the vehicles were stuck in about 1.5m of deep snow.
He said the trekkers were dry, as they'd kept the vehicles running.
"Everyone was warm enough. They had enough fuel in the vehicles. They kept the heaters going overnight, which was important. Kept them warm, and dry."
Mr Coory said they were met with gratitude when they arrived. "I was expecting some of them to be annoyed about leaving their vehicles there, but they were pretty good. Because the vehicles are going to be there for the winter. That's for sure."
He suspects the four-wheel-drives will be written off. "You can go up there in springtime and see what they're like. They might be all right."
The rescuer wasn't surprised at the change in the weather.
"You often get weather like that up on this hill. It can be pretty bad ... when they went through I don't think they were expecting the weather to be as bad as it was. They thought they'd get right through."
Mr Coory said others who want to head off in four-wheel-drives in this type of weather should do their research.
"Sub-alpine areas like this, the snow can come in pretty fast. And if it starts to turn then you turn around and get out. Simple really."
- Additional reporting: Newstalk ZB, ODT