A Gallipoli poster exhibition drawing on the diaries and personal stories of Turkish and Anzac soldiers is on display in Auckland.
From hostility to lasting friendship will be on display at the Aotea Centre foyer until April 11.
Exhibition curator, Turkish Professor Dr Azer Banu Kemaloglu from Canakkale Onsekiz Mart University, says that by focusing on ordinary soldier narratives, rather than military records, the exhibition invites exploration of the notions of "enemy", of national identity and of reconciliation as the narratives bring out the human voice.
Included in the exhibition is an image of New Zealand soldier Claude Lennan Comyn's diary, which contained a picture of Ataturk - then Turkish Military Officer Mustafa Kemal Pasha.
"When Turkish people discover Ataturk's picture in a New Zealand soldier's diary they feel respect towards the former enemy," Dr Kemaloglu said.
"Similarly, New Zealanders feel for the Turkish veterans who refused the veteran pay, claiming that it was their duty to fight for their country.
"In this way, the human voice eventually establishes an empathy and enables an understanding transgressing the hostility felt in 1915.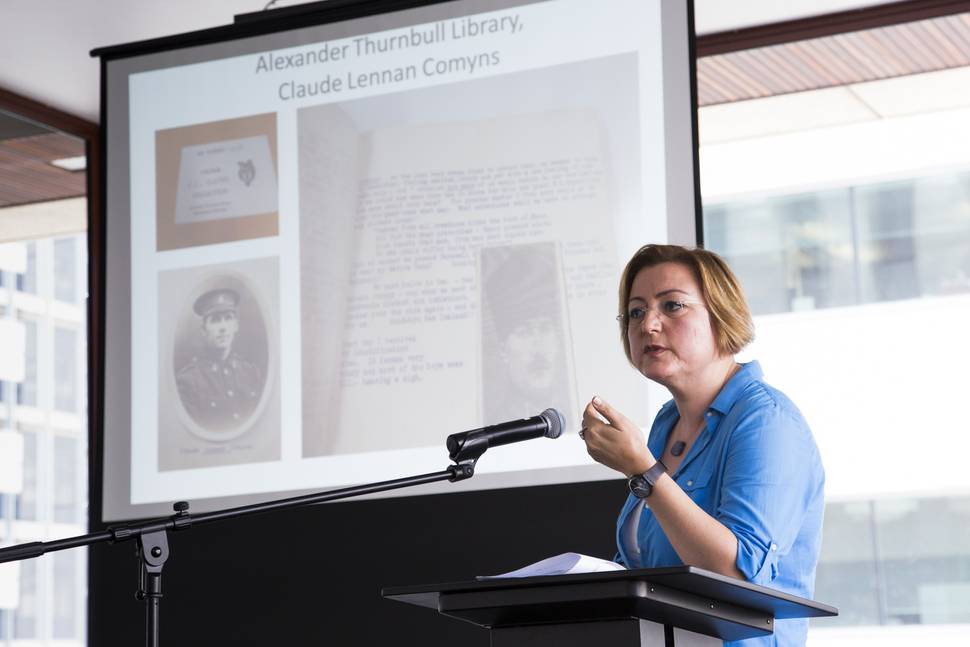 "New Zealanders who attend the exhibition can expect to learn more about Anzac soldiers who kept flowers and leaves from Gallipoli peninsula, described Gallipoli sunsets and told humorous stories in their diaries. They will also realise how similar the experiences and feelings of Turkish and Anzacs were."
The exhibition is presented in Turkish and English. It was shown in Turkey and Australia last year and was on display at the Wellington National Library of New Zealand earlier this year.
It has been brought to New Zealand by the Ministry of Foreign Affairs and Trade as part of the World War I centenary commemorations.