Robert Burrett's spiral from principal to child rapist started when he triggered a mass exodus of pupils from a small town school, according to a new document uncovered by a Herald investigation.
During Burrett's controversial two-year tenure as principal of Lake Rotoma School, near Rotorua, the school roll was cut by almost half, forcing the board to fire a teacher.
The roll dropped from 70 pupils to just 41, according to a 1993 report from the former board chair to the Ministry of Education.
The board report, released to the Herald under the Official Information Act, was only discovered by the ministry after the Herald asked it to check its records again on complaints against Burrett.
The document highlights how the Rotoma community, parents and teachers united to fight against Burrett before he was officially removed in 1992.
School teachers called in a union representative to help ease their tensions with the principal and at least 60 members of the Rotoma community signed a petition to force the board to sack Burrett amid allegations of poor teaching and incompetency.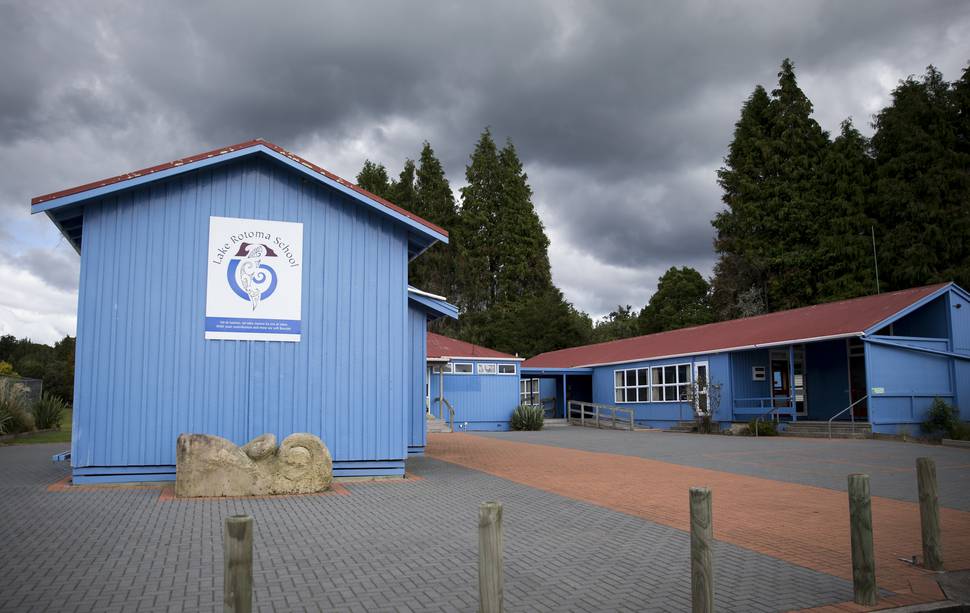 The battle to force Burrett out of Rotoma put huge stress on the school, with three staff members resigning and morale "at an all time low," the report written by former board chair Jenny Michie states.
"The board's biggest concern at this time is the school roll, which as it stands will leave us in the unenviable position of having to drop a grade A teacher... Naturally, our two teachers [are] extremely worried about their future... as are we all," according to the report.
Last month, a Herald investigation found the predatory Christchurch caretaker had a chequered past and was forced out of principal of Lake Rotoma School and as deputy principal of Pukenui School, in Te Kuiti, - a dismissal that was the result of a secret payout.
Read the full Herald investigation here
Ex students recalled Burrett masturbating in class and telling children to play softball with their shirts off in summer.
These historic red flags caused former colleagues, students and community members to question how Burrett was able to move down to Christchurch and continue to work in primary schools.
The 64-year-old grandfather recently pleaded guilty to 21 charges of sexual violation, including the abuse, rape, sodomy and forced oral sex of 12 school girls as young as five. Some of his victims were physically disabled and some were violated on camera behind curtains in his underground caretaker's shed.
On Monday, the Ministry of Education released Burrett's teaching record which shows he has worked in 13 schools across New Zealand since as early as 1974.
When Burrett was convicted in February, media asked the ministry if there were any historical complaints listed against his name and were told there were none.
However, following Herald inquiries about Burrett's past, the ministry re-checked it's records and found the 1993 report from Lake Rotoma School.
Michie, the former board chair who wrote the report, recalls the Burrett saga as an incredibly difficult and stressful time for the board and the community.
"A small rural school is the hub of its community; we were fighting for the school's survival," Michie said.
"We weren't the only board who raised concerns and if this information was going to the ministry, was it ever collated? Why didn't anyone join the dots?" she asked.
Following systemic changes to New Zealand's education system over the past decade, when there are concerns about a teacher or principal now they have to be reported, ministry spokeswoman Katrina Casey said in a statement.
"The introduction of mandatory reporting to the Education Council was a very important step foward for the protection for children," she said.
The 2014 Vulnerable Children's Act also introduced new safeguards to ensure those who work with children are police vetted every three years.
Robert Burrett worked at 13 schools, in different roles from a principal to a bus driver:
• Arahunga Intermediate, Auckland: 1975
• Kedgley Intermediate, Auckland: 1976 - 1980
• Howick Intermediate, Auckland: 1980 - 1988
• Horeke School, Northland: 1990
• Lake Rotoma School, Rotorua: 1991 - 1992
• St Michael's Catholic School, Rotorua: 1992
• Pukenui School, Te Kuiti: 1993 - 2001
• Christchurch South Intermediate, Christchurch: 2006
• Opawa School, Christchurch: 2006
• Somerfield School, Christchurch: 2007
• Tai Tapu School, Canterbury: 2007
• Rolleston School, Canterbury: 2010
• Between 2013 and 2015, Burrett sexually abused young girls while working as a caretaker at a Christchurch school that cannot be named because of a court imposed suppression order. He also molested disabled girls while working as a special needs bus driver during this time.