It is cool to be a barber again. It has gone from being a dying art to a booming industry. Tauranga's men are sporting seriously stylish hair, thanks to salons they can call their own, writes Annemarie Quill.
Zero fades, undercuts and tapers are the shop talk in a central downtown Tauranga store, as manager Mike Perring runs through the services. We are not in a DIY or interior design store, but a barbers. Gone are short back and sides and mullets, and there is no sign of Brylcreem or white coats. Instead, the shop is reminiscent of a tattoo parlour or fashion store.
The walls are adorned with street art murals and rows of natty T-shirts. Funky music plays to the row of sharp-looking young men in leather seats who are being groomed by Nike-heeled hipsters in caps, chains and shorts with long white socks.
The Bay's barber industry is enjoying a renaissance, says Perring as he sharpens his blades ready to transform the locks of 17-year-old Otumoetai College boy Wisdom Toki into one of the hottest styles in the Bay at the moment: the undercut, where hair is shaved leaving a longer mop on top. The newer shops, says Perring, incorporate the rich history of the craft, but with a modern spin. The emphasis is on artistry and creative designs rather than just the functional process of trimming hair.
"Barbershops like this one you will find in Auckland and Wellington - it's fairly new to Tauranga, but there is definitely a demand for it. We even have mums bringing toddlers in wanting a fade - where hair is shaved close to the skin in varying degrees," says Perring.
Toki agrees he and his schoolmates are probably more creative with hair styles than male teenagers were, say, 10 years ago.
"Before shops like this there wasn't really anywhere to go to get a good cut - you had to go to a ladies' hairdressing salon or you could go to an old school barber. Here you get a chance to be more creative."
Perring said young men and boys are influenced by celebrities, with sports personalities like Sonny Bill Williams and, more recently, Julian Savea swaying trends, or music stars like Papamoa local Tiki Taane, who is a client. Other clients include the band Sons of Zion and actor James Rolleston, star of Boy and Dark Horse.
Perring and fellow barber Cory Green have worked at Faded since it opened two years ago. It's been a long time coming for Tauranga, says Green.
"It was back in 2007 when I first was interested in cutting hair. I used to cut my friends' hair as there was nothing around in Tauranga at the time."
Green and Perring both trained at the Auckland barber school, Mr Barber, which veteran barber Neville Spence set up in 2000 to "ensure the future of barbering".
In the 1960s Spence owned the trendsetting London Line men's grooming centre in Auckland where he said in the era of The Beatles men would flock for a weekly shampoo and blowwave. Now his school, which offers 12-week courses in barbering and wet shaves, is riding the current boom in barbering. It has a waiting list of 1500 wanting to train as barbers, and he says it is the only specialist barber training school in the Asia-Pacific.
"It's definitely now seen as a cool profession to get into," says Green.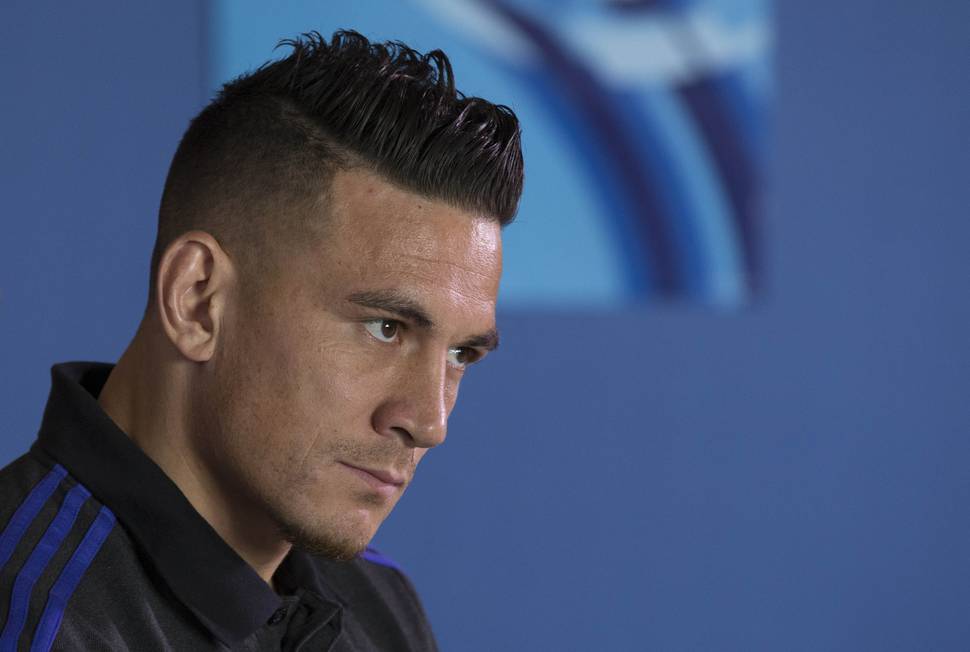 The dearth in barbershops in the Bay "dumbfounded" 32-year-old Wellingtonian Matt Time, who recently launched Carve in Grey Street - a sister shop to Carve in Wellington which he has owned since 2013.
"People from Tauranga would come into my Wellington store and tell me they wished that there was something like it in the Bay."
Demand is now so great that Time is looking into a second Bay store. He is opening another shop in Wellington this year, then has an eye on Auckland, with his ultimate goal to have 15 stores throughout New Zealand. "It is cool to be a barber again. It has gone from being a dying art to a booming industry. And it's cool to go to a barber again so that is pushing up demand for good barbers."
The trend, he says, is influenced by New Zealand cities becoming more urban, the influence of sports stars with "fresh" cuts, and the fact that men are becoming more interested in personal care and fashion. His clientele ranges from teenagers to octegenarians.
"Bay of Plenty men are slowly becoming more interested in the more 'out-there' styles. I probably have to challenge guys more to try things than in Wellington."
It is not just fashion influencing the resurgence in the barbershop says Time but the fact that with the demise of the traditional men's pub, there are less "hangouts" for men - a place where troubles fade as fast as the hair.
There are few places where guys can go and just be with other men and have a beer, haircut and unwind. Talk rubbish. Swear. Get away from the Mrs. So I think the barbershop, that offers that.

SHARE THIS QUOTE:
Time offers his clients beer or whiskey or soft drinks. Groups of men can have the shop to themselves for drinks and pub food nibbles. There is a guitar and leather sofas in case "anyone feels like playing some music and chill".
"We have shut up the shop for a groom and the groomsmen, or guys getting ready for a ball, but it could be for any type of male get-together like a business meeting. Men can have a drink, chat and get a hair cut at the same time."
The barbershop is also a place where men can get things off their chest says Time, with the barbers becoming a sounding board for all sorts of issues from women problems to work issues or money problems.
"Men will tell us things that they can't tell their wife or brother or boss. Someone who trusts you with a blade to their skin will trust you with secrets. What is said in the barbershop stays in the barbershop." The barbershop may be the modern-day male bastion, says Time.
"We don't ban women but if women come in it kills the buzz. Once a guy was talking about his new girlfriend, and clients in all four chairs were chipping in with advice, and then a mum comes in with her kid. The shop fell silent ... that is not an anti-woman thing, more just if a woman is present you respect the woman, but when its just us guys together we can sound off or swear." "All guys know, you don't hold back in a barber."
Traditional barbers are also enjoying the new tide of interest. This year will be the 50th year in business for Wilson Brothers in Rotorua. Brothers Ian and Barry Wilson hung up their scissors in 2010 and the shop is now run by Glen Atkinson who had worked with the brothers for 25 years.
Atkinson agrees there is a return to demand for traditional barbershop services.
"There is definitely a resurgence, especially in young people. Males feel like they need to look good. Hairstyles are very important to men these days."
Much of the requests he is getting are for hairstyles that copy sports stars, "mostly All Blacks, league players or famous footballers".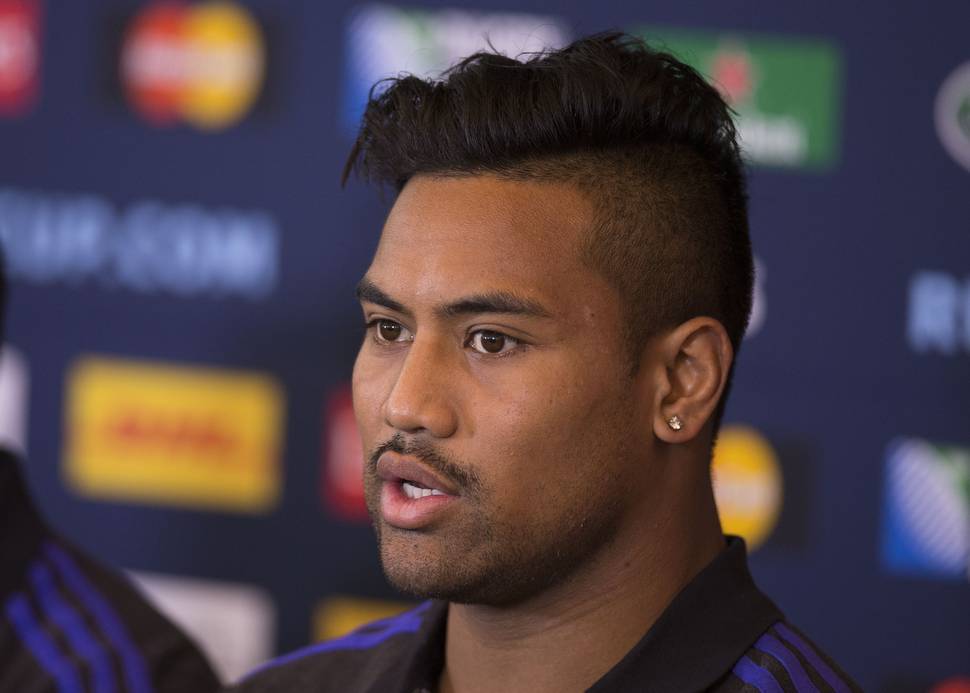 Among his famous clients was the late Jonah Lomu as well as "Christian Cullen and heaps of other All Black legends (too many to name)" as well as basketball player Steven Adams, cricketer Merv Hughes, league players Mel Meninga and Ruben Wiki, and Hollywood stars Tem Morrison and Cliff Curtis.
The fashion for beards has increased beard grooming services tenfold, he says.
"There is a whole grooming industry around caring and cleaning for beards."
Tauranga barber Werner Gamma, 66, has been barbering for 40 years and owned his shop in the Strand for the last 10.
"My father was a barber and my sister a hairdresser, so it is all I have known."
His shop with its twirling red white and blue pole in the window and leather horse saddle is a monument to more traditional barbershops. The pole is a symbol dating back hundreds of years to when barbers were also surgeons. Werner says his clients want more classic and traditional cuts than some of the new barbershops.
As he blowdries the hair of regular client, local fisherman Greg Skelton, they have been talking local politics - who will become the next Tauranga mayor.
"A barber is like a priest - we hear all the gossip but must never tell. Once a client was telling me he had met this amazing new woman. Then I had another client who was lamenting the loss of his amazing wife. And yes, they were the same woman. You learn to be tactful, a good listener."
There is no beer or whiskey on offer, just Bay Rum, a musk-scented traditional balm for hair and skin.
"Men put that on and it takes you back to nostalgic times, of old records playing."
The shop also offers colouring of grey hair, including moustaches and beards, Working alongside Gamma is 52-year-old Mark Anthony, who learned the trade in London. Anthony said the interest in barbershops here reflects what has been happening in Europe.
"The trends from overseas are filtering through to Tauranga. Although I haven't had any Bay men asking for man buns yet."