Labour has criticised Police Minister Judith Collins for marching with police at the Pride Parade, saying it was "clear politicisation and totally inappropriate".
Labour MP Trevor Mallard made the comment on Twitter after Ms Collins took part in the police contingent at the march. He later told NZME that while it was good the police took part in the parade, having the minister with them went "beyond the boundaries of what's appropriate".
READ MORE:
• Protesters bring Pride Parade to a halt
"She's not a police officer and constabulary independence is something that is very important. I think it was poor judgment to be part of a police march. It's a matter of perception as well as fact, and being part of a public march as part of a police team undermines that."
Mr Mallard's comments were backed by Labour leader Andrew Little.
"It was totally inappropriate for her to be there as part of the police contingent. The police department is a special department which is constitutionally independent of the Government of the day and she should not have been anywhere near serving police officers, even in an event such as the Pride Parade.
A spokeswoman for Ms Collins said the police had invited her to take part a month ago "in support of their 'theme of diversity of people and roles in police'."
"She was pleased that she was able to attend and was very happy to support police in the parade."
Mr Little said if that was the case, Ms Collins should have declined. "It reflects poorly on Judith Collins who should have known her constitutional obligation to remain independent of the police. It is not an excuse that she got an invitation -- she is not a newcomer to Cabinet and I think the New Zealand public are entitled to expect the highest standards of constitutional propriety from her."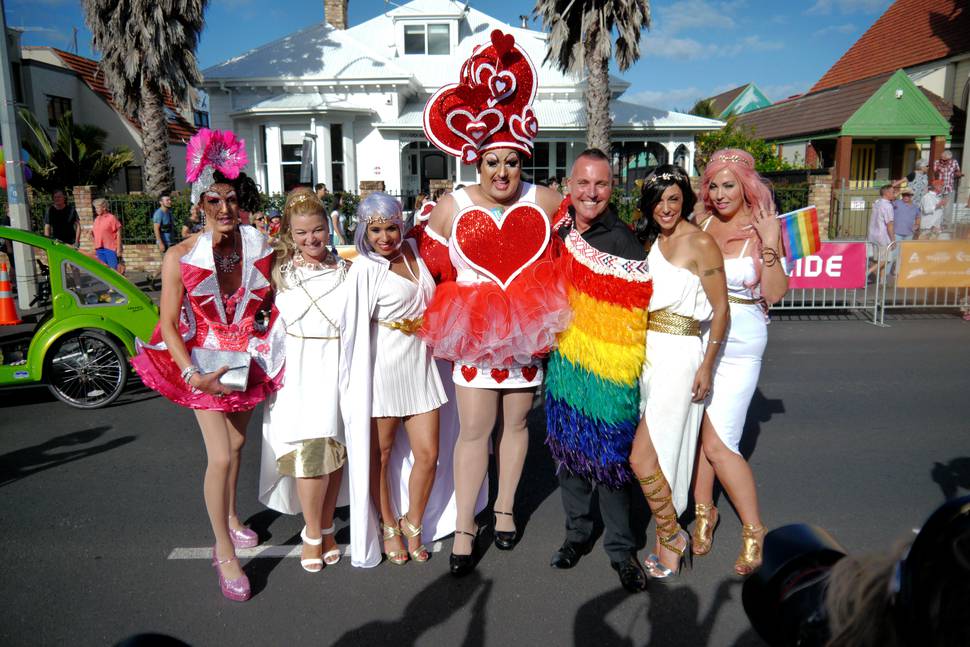 He said the police should also ask whether it was appropriate. "The police administration are failing in their constitutional obligation to maintain independence from the Government of the day. If [Police Commissioner] Mike Bush was the author of that invitation, then it reflects poorly on him."
Ms Collins went with the police rather than fellow National MPs Nikki Kaye and Chris Bishop and a National Party float featuring a rainbow of balloons.
During the parade, Ms Collins tweeted photos of herself arm in arm with two officers, writing: "so proud to be supporting @nzpolice and Dept of Corrections in today's #PrideParade." She also tweeted a photo of a line of police along the side of the parade holding back protesters, one of whom was carrying a sign that said "**** the police".
The protesters were objecting to the police taking part in the parade, claiming alleged ill treatment of transgender inmates.
A group of protesters halted the Auckland Pride Parade this evening chanting "police are violent, we won't be silent".
They held up the parade by about an hour. Mr Mallard said he understood the protesters felt marginalised but it was good Police, Defence and Corrections now took part in the parade. "I think it's a sign of enormous progress that it's okay for police to march. I don't agree with the people who were protesting."
Mr Mallard was part of a large Labour contingent at the parade, carrying a sign that said "I voted for Homosexual Law Reform in 1986." Mr Mallard first entered Parliament in 1984.
Another Labour MP, David Cunliffe, also tweeted photos of Ms Collins with the police, quipping: "Almost a big enough escort to keep @JudithCollinsMP safe, almost."