What started 16 years ago as a one-night event to give Aucklanders a taste of Chinese New Year has grown to become the nation's largest Chinese cultural event.
The Auckland Lantern Festival, starting Thursday at its new location at Auckland Domain, runs for four nights and attracts upwards of 250,000 visitors.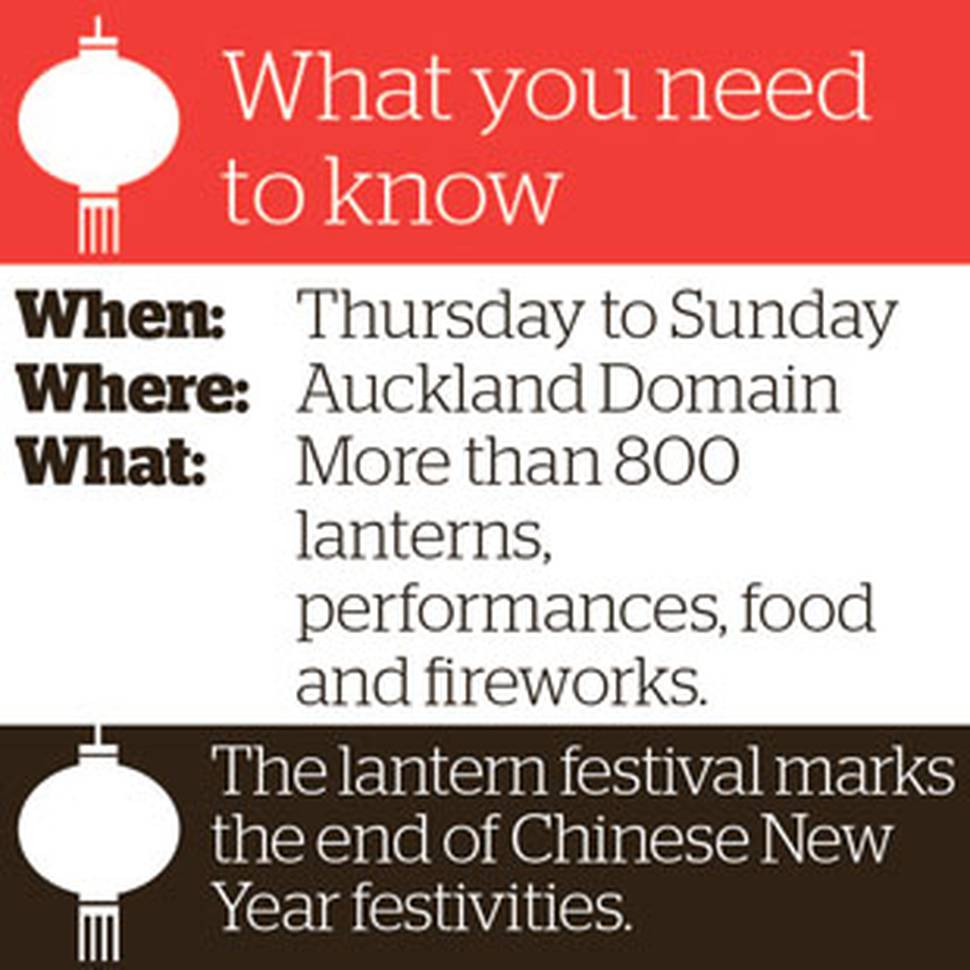 Auckland Tourism, Events and Economic Development (Ateed) said it was now New Zealand's largest festival of Chinese culture and had to be moved from its Albert Park location to accommodate the growing number of festival goers.
A delegation from the South Korean Jinju Lantern Festival, one of Korea's most established lantern events, is flying in on a 24-hour visit to observe the opening night.
Asia New Zealand Foundation culture director Jennifer King, fondly known to her colleagues as "mother of lanterns", has been involved with the festival since it started in 2000.
READ MORE:
• Chinese New Year interactive: Are you a rat, a monkey or a pig?
• Auckland's Chinese New Year celebrations could extend
• How you can join in with the celebrations of Chinese New Year
She recalled how the first event was pieced together from second-hand lanterns from Singapore's Jurong Gardens, but it still "hit a chord".
"People have responded to it as we hoped they would, that first year Aucklanders turned up in absolute droves," she said.
"It was one o'clock in the morning and I was cleaning ... and there were still people walking around and talking, and I remember standing around near the fountain thinking this has worked."
Over the years, the lantern collection has grown to fill more than 20 shipping containers, with new ones being added each year.
Most of the lanterns are sourced and made in various Chinese cities.
On display this year will be more than 800 lanterns, including new monkey lanterns to welcome the Year of the Monkey.
Traditionally the lantern festival, which has been part of Chinese New Year since the Han Dynasty (206BC - 221AD) is held on the 15th day after the turn of the lunisolar Chinese calendar.
It marks the end of New Year festivities, and in Auckland, the festival is usually held over the weekend closest to the 15th day, which this year falls on Monday, February 22.
"Obviously our lantern festival has New Zealand characteristics which is to be expected, but I think we do try very hard to pay respect to Chinese culture," Ms King said.
"The idea was to create a sense of nostalgia for what Chinese would have felt when they were kids going to a lantern festival in China, Taiwan or Singapore."
One of Beijing's biggest alternative rock bands, Second Hand Rose, and some of China's top entertainers, acrobats and classical group The Guangdong Traditional Music Philharmonic Trio are among the international acts this year.
The award-winning Shanghai Puppet Theatre will be performing one of China's best known tales, The Monkey King.
Epacs Lion and Dragon Dance troupe founder Peter Low said his troupe was looking forward to performing for the first time at the festival's new location.
Mr Low said the troupe, which have been part of the festival for more than 10 years, had been training hard in the months leading up to the festival.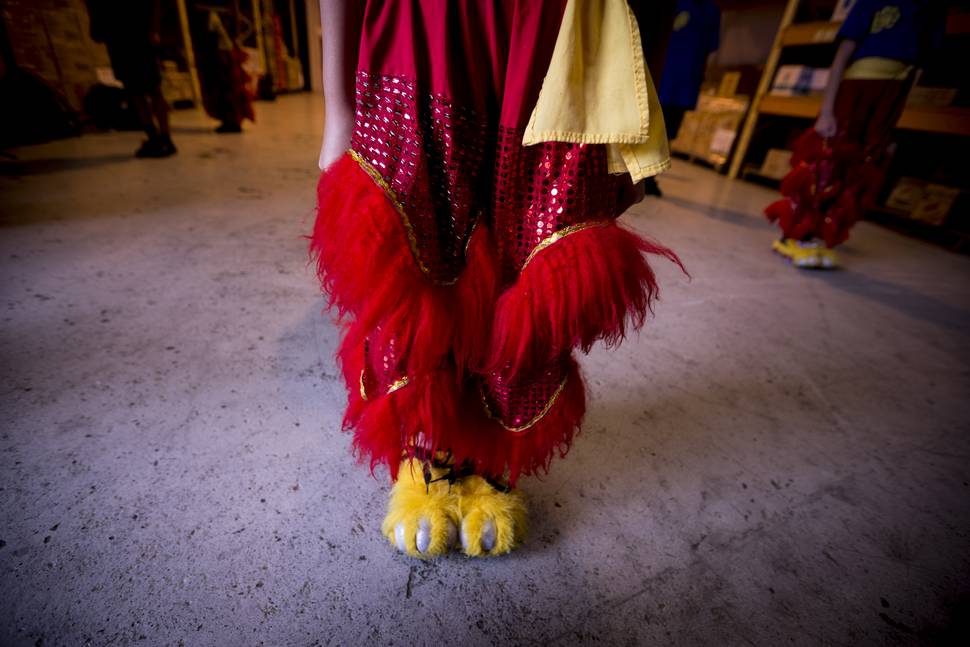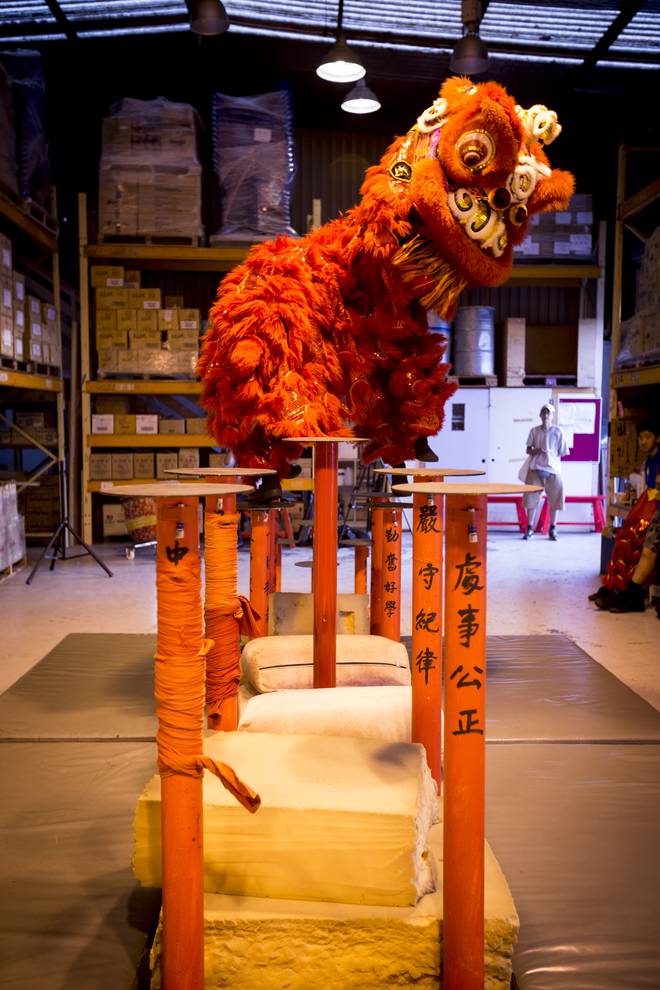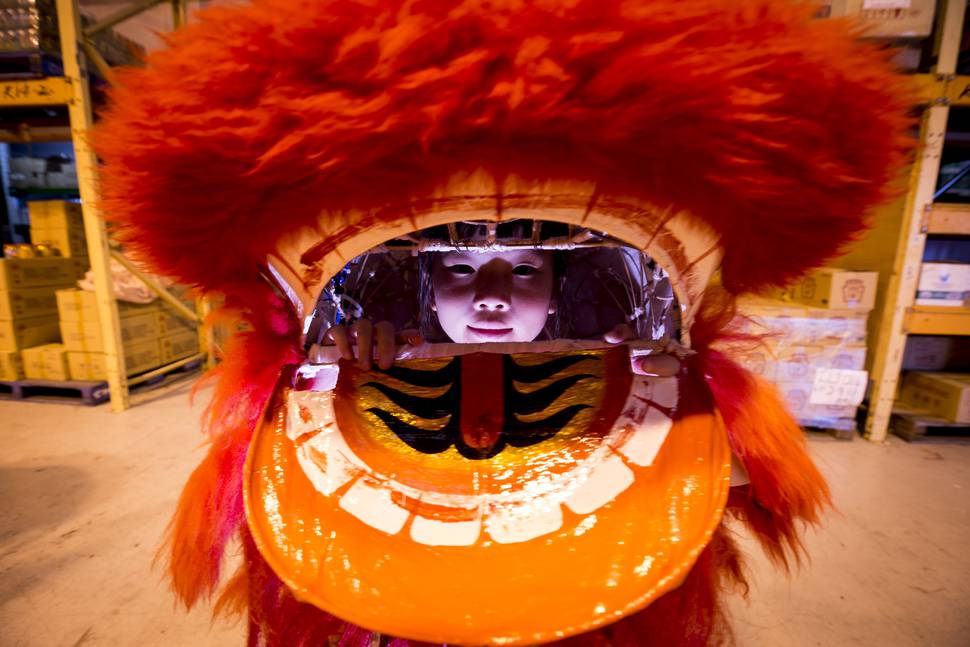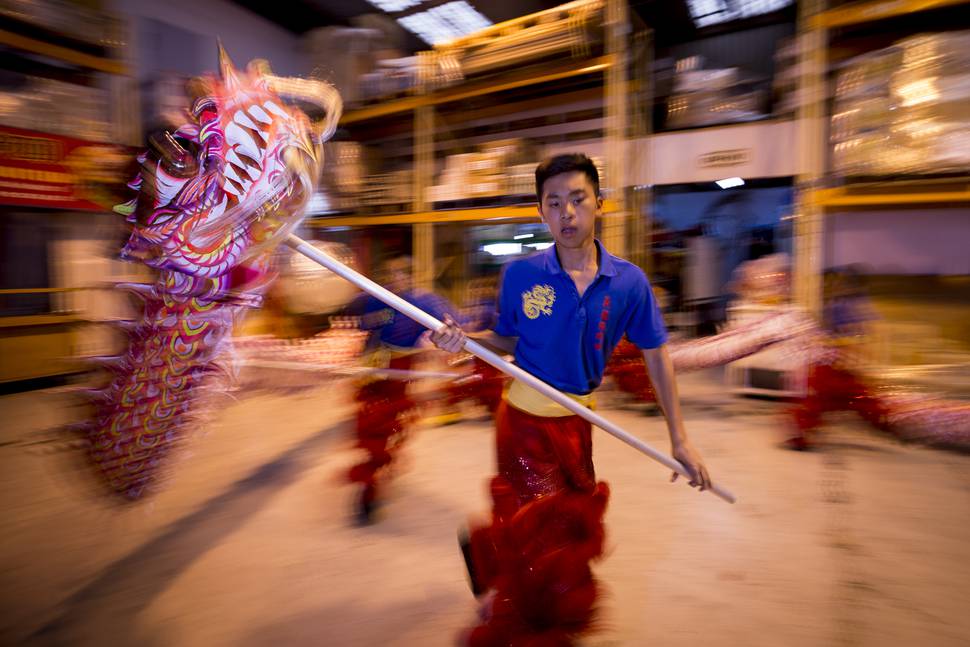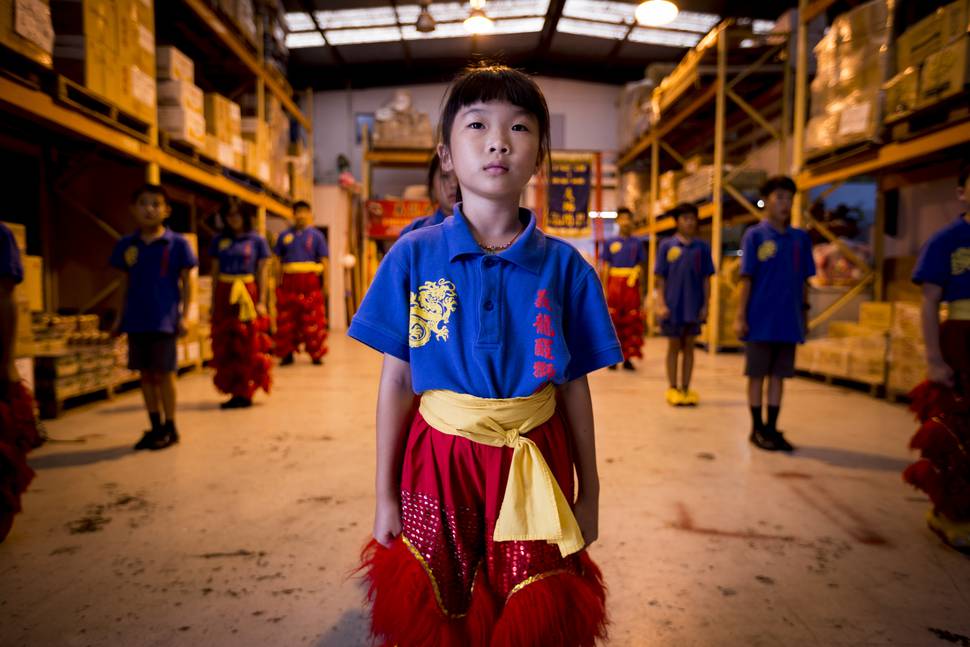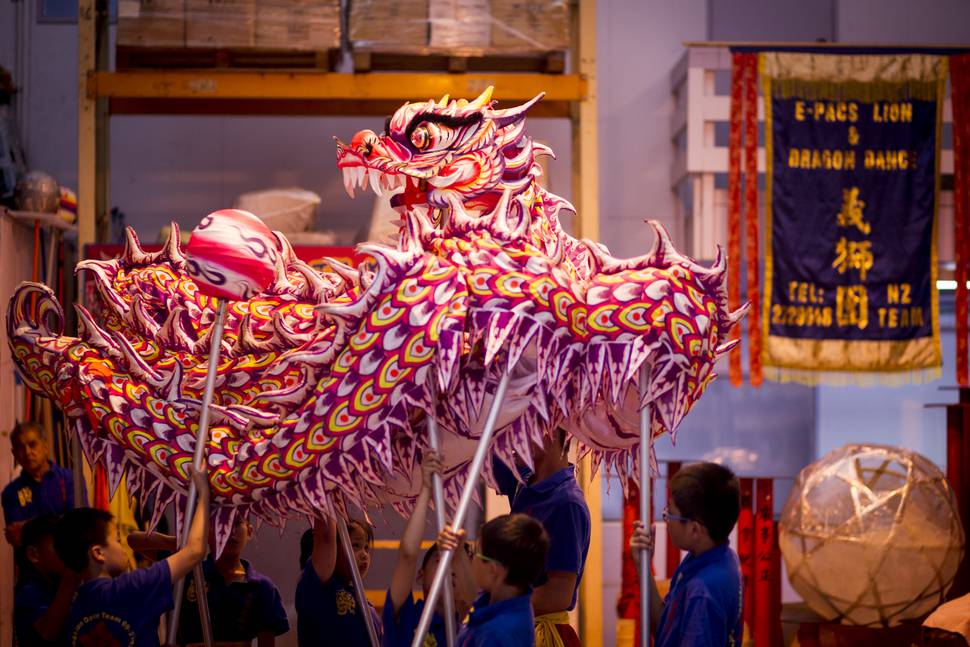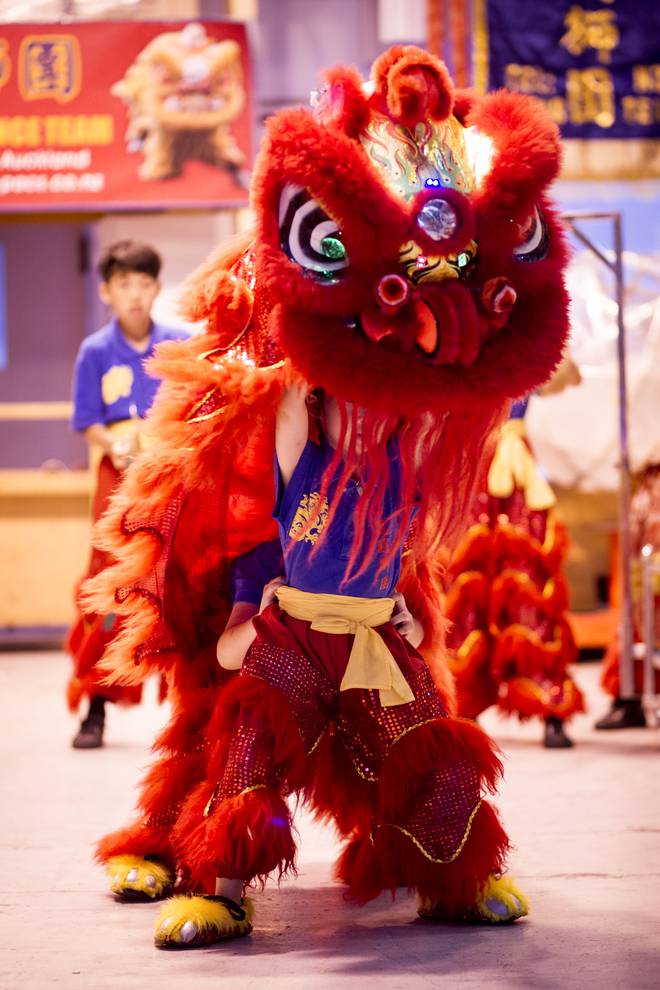 Performers as young as 6, believed to be among the youngest dragon and lion dancers in the world, will be performing alongside senior team members who will put on an acrobatic high pole act.
"Chinese New Year is always our busiest time and this year we have been booked for around 60 to 70 performances, but the lantern festival is always the highlight," Mr Low said.
"It is the biggest showcase of Chinese culture in New Zealand and that is why there's so much passion and pride in wanting to put on our best show."
Auckland Mayor Len Brown said Aucklanders of Chinese heritage made up about one in 10 of the city's population, and the lantern festival had become a "must-do" for many.
Ateed general manager destination Vivien Bridgwater said the Domain would be a "spectacular" new home for the festival.
"The Auckland Domain is a spectacular location and moving the festival there keeps this popular event in the heart of Auckland, in a stunning heritage park setting, with excellent public transport links," she said.
"Highlights this year include discovering the new layout of the festival, new monkey lanterns and the chance to get closer to the fireworks festival finale."
At SkyCity, where the tower is lit red and gold for Chinese New Year, two large lanterns - a dragon and twin lions - gifted by Ningbo, a Chinese sister city to Auckland, are on display until the close of the festival.
New Zealand's leading piano trio, NZTrio, will perform music from China as a finale to the Auckland Museum's lantern festival programme on Sunday.
Steve Armitage, Ateed general manager external relations, said the lantern festival was the "grand finale" of Auckland's Chinese New Year celebrations, which had been going on for nearly a month.
Dispelling bad luck and evil spirits
Seven-year-old Subby Yu has been lion and dragon dancing for about two years and is excited about performing at the Auckland Lantern Festival.
She is part of the Epacs Lion and Dragon Dance troupe who will be dancing at this year's event.
"I think we have all trained very hard," said Subby, who plays the part of the lion head.
"I really hope people at the lantern festival will enjoy watching us."
Lion and dragon dances are icons of Chinese New Year celebrations, and is believed to dispel bad luck and evil spirits.
National MP Jian Yang talks about what Chinese New Year means to him.
Founder and troupe master Peter Low said the dances involved gruelling hard work, which required pride and passion.
"Children as young as three are training with us because their parents believe it instills discipline, and want them to continue this popular Chinese tradition," Mr Low said.
Started more than 2000 years ago, the lion dance is performed by two people under a costume with one dancer operating the head and the other its body and tail.
Member Jimmy Ng, 7, said the hardest part was the "standing" lion, where the front dancer jumps and stands on the back performer.
At the festival, the troupe's baby lions will be dance alongside senior troupe members who will performing lion dance on high pole.