A family of orcas entertained hundreds of onlookers when they visited the Viaduct Harbour in downtown Auckland today.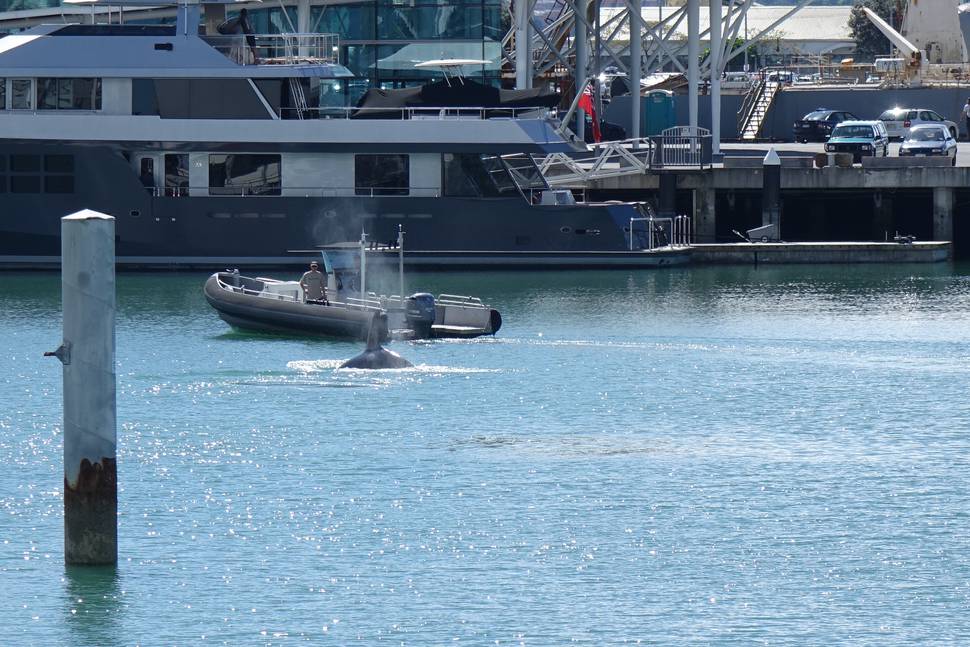 About five to 10 whales, including a mother and calves, arrived in the harbour about 3.30pm.
Maritime Museum spokesman Neil Hassall said the orcas stayed in the harbour for about 45 minutes.
The whales came within "just a couple of metres" of the museum pontoon.
Hundreds of onlookers gathered along Princes Wharf, he said.
One onlooker said seagulls were taking advantage of the orcas' spoils by diving into the water.