This week a family will remember their little girl, Coral Burrows, on what would have been her 18th birthday - her life viciously taken 12 years ago by her stepfather in a P-fuelled rage.
Coral-Ellen Burrows should be buying a new dress. She should be planning a party. On Tuesday, she should be celebrating her 18th birthday. Instead, her family will gather at her graveside as they have done every year since her life was cruelly cut short by her stepfather in a horrifying crime that brought New Zealand to a standstill.
Six-year-old Coral was on her way to school near her Featherston home in 2003. Stepfather Steven Williams was dropping her off but after an argument, Williams, a P-smoker with almost 90 convictions, beat and killed her.
In the moments before she was murdered, older brother Storm was in the car. He got out, she didn't. He doesn't wrestle with thoughts about what might have happened if he'd lingered a few moments longer, or if he'd urged her to jump out, too.
"You know, I wish something had been different, but it's not," he told the Herald on Sunday.
Today, Storm, a dairy farm manager, finally feels able to talk publicly about his sister.
Memories of the bubbly, brown-haired girl are fading, he says. He has inked her name in large letters across his right arm so he'll never forget her.
He dwells on the good memories. He likes to remember how the little girl who loved to be cuddled careened around with him on a pushbike. They had the most fun building mudslides with their step-brother, Angus. Coral was a bit of a tomboy who liked being "dolled up". But she also used to loll around the lawn with her dog, Magic.
"After all that happened, my memories have mostly -- not disappeared -- but I can't remember them all. My brain has kind of like put a blank in that area, I guess, in a way of dealing with it because I was so young. I was 8. She was 6."
Storm turns 20 today. Coral's birthday is two days after his.
Coral's disappearance on September 9, 2003, sparked a 10-day search that froze New Zealand as the country held its breath, praying the little girl would be found safe.
"You know, I wish something had been different, but it's not"
Williams - who joined in the search - later blamed his actions on a methamphetamine-fuelled rage. Back then, New Zealand's understanding of P use was in its infancy. Its impact still leaves a stain on the country.
Storm still doesn't know all the details of his sister's murder. He doesn't want to. He is still angry but reasons "there's nothing you can do about it".
"I was only young so I was told, 'Your sister's been killed'. They just said who it was who killed my sister and not in detail or anything because they don't want to go tell a little kid that news. All the information is sitting at dad's and I've just got to go read it."
Storm now lives in Putaruru, Waikato, where he has worked his way up to second-in-charge on a dairy farm. He left the memories of Featherston behind when he finished school at 16 to study agriculture.
His father, Ron Burrows, lives on the other side of town on a lifestyle block with his wife, Sarah, and two sons, Slade, 12, and Bronson, 9.
Storm and Coral's mother, Jeanna Cremen, has remarried and still lives in Wairarapa.
It is difficult for Storm to remember the dark days, but some memories are hard to shake.
The children had been driven to Featherston South School about 8.30 on that Tuesday morning by their stepfather. When they got there it was raining, as it would for the next 10 days. Storm jumped out and went to class. Coral wouldn't budge.
"That day was the day Harold the Giraffe was at school. She made a present for him and she'd left it at home. She refused to get out of the car because she didn't have the present. She wanted him to take her home, get the present and come back," he said.
Williams did not drive her back home to get the gift - a carefully wrapped package containing a few toys from the toy box.
Instead, while Storm ordered Coral's lunch and helped his teacher take down chairs from the desks in his classroom, she was being beaten to within an inch of her life in the back of the car outside the school gate.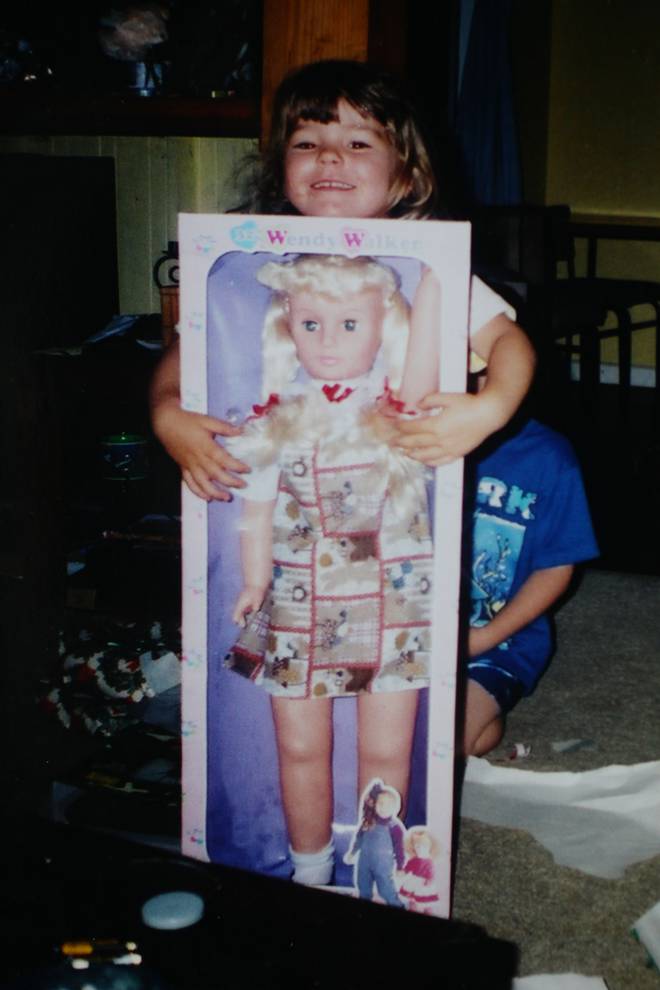 After Coral refused to get out of the car, Williams reached over from the driver's seat into the back and punched the 6-year-old repeatedly.
He held her with one hand while hitting her with the other.
The beating was so severe her jaw was broken in two places and part of her jawbone was protruding on the left-hand side of her face.
When Storm didn't see his sister at school again that day, he thought nothing of it.
He thought she was in the sick bay or had been taken home.
"I didn't really think about it until I got home and got off the bus and Mum goes, 'Where's your sister?', and I go, 'I thought you picked her up'. So we drove straight back out to the school."
By then, Coral's small, partially-clad body had been stuffed into a feed sack and dumped in a thicket of toi toi on the edge of Lake Onoke.
Williams had first tried to dump her body in the bush, but when he laid her on the ground she made a small noise.
She wasn't dead. He picked up a 60cm tree branch and bashed her over the head, killing her. He later returned to move her body, put it in the sack and dump it in bush near the lake.
Police had been searching for her for 10 days before Williams led police to where he had left her.
The family will celebrate Coral's birthday this year, as they do every year - at her grave in Matamata. They will clean her headstone "real nice" with car wash and wax. Then they will place fresh flowers and new ornaments around her grave.
"We don't get to spend that day with her, but we do in spirit anyway," says father Ron.
"There's not a day that goes by that we don't think about her. She's always part of our family and we miss her today like it was yesterday. She was my baby. I loved her. I miss her."
Twelve years on, Ron still cannot find peace over failings he believes contributed to her death.
He is angry her absence wasn't correctly marked -- her teacher inadvertently marked her absent for Monday instead of Tuesday.
"They say they made a mistake with the roll at school. Storm ordered her lunch, you know, man.
"What did they do at lunchtime when Coral Burrows' lunch was sitting there? They did the roll twice a day. Did they put her absenteeism in the wrong box again?"
"We don't get to spend that day with her, but we do in spirit anyway."
He is also angry that despite his efforts for Child Youth and Family to address concerns about the safety of Storm and Coral, they were not followed up. His phone call to CYF workers was never investigated.
The agency first denied it had received the call but later apologised and introduced compulsory recordings of calls, which are kept for 17 years.
"This Government does not value our children at all. That's why we have half a million children starving in New Zealand. If you think it's fine for children to starve, well, then they ain't got much hope for New Zealand," he said.
Most of all, he is angry with Williams, a man he calls a monster and a threat to society, the same man who had nearly 90 convictions for violent offending when he was bailed to live with Storm and Coral in their mother's home.
Williams denied any knowledge of the crime but later blamed his murderous intent on a methamphetamine bender that turned into a blind rage.
"It has nothing to do with smoking methamphetamine," says Ron. "That's a cop-out. That's like a drunk driver saying I was drunk. What a load of crap. He tortured the kid. He had multiple choices. He wasn't in a P rage when he smashed the back of Coral's head in.
"He wasn't in a P rage when he was at Lake Onoke punching her head in. He made a conscious decision. It had nothing to do with P.
"Every birthday we celebrate is another date closer to his parole date.
"They'll let that monster out to do that to somebody else's child or to somebody else."
Williams was sentenced to life imprisonment and must serve a minimum of 17 years before being considered for parole. He becomes eligible for parole in 2021 - the same year Coral should have turned 24.