One of Auckland Zoo's two siamang gibbons has been put down, ending an 11-year life in which he was believed to have been severely depressed.
Iwani was euthanased on Tuesday because of ongoing welfare issues, said the zoo's head of life sciences, Kevin Buley.
The gibbon's frequent loud calling could be heard at homes and parks near the zoo in Western Springs.
"This was one of the indicators why keepers knew Iwani was unhappy and agitated, as it was unnatural behaviour for a siamang to call so frequently," the zoo said.
"Iwani had an extremely tough start to life that, over the years, has seriously impacted his long-term wellbeing here at Auckland Zoo."
He and his twin sister were rejected by their mother. The sister died soon after. Six-week-old Iwani was hand-reared by the zoo's primate keepers.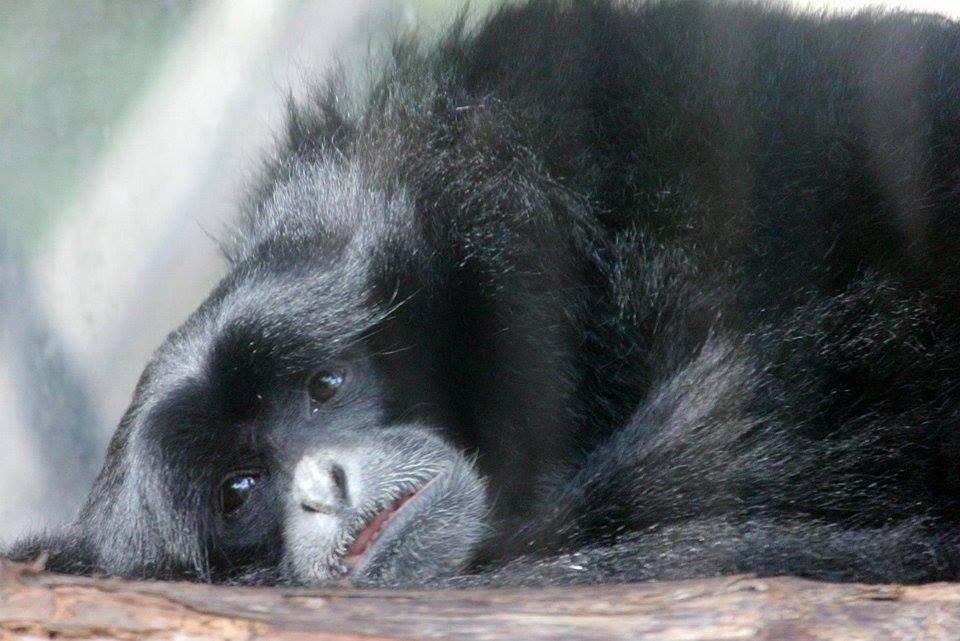 Iwani the gibbon suffered from severe depression. Photo / Katie Catchpole
He appeared regularly on The Zoo television programme during this delicate phase in his short life.
Siamang gibbons can live up to 50 years in captivity.
From the rainforests of Malaysia, Thailand and Sumatra, the tail-less, black, furry primates are the largest gibbons, reaching 1m in height and weighing up to 14kg. They also have the loudest gibbon calls, aided by a throat sac that can inflate to the size of their head.
"Despite all the incredible love and care given to him by his keepers and their exhaustive efforts to try and give Iwani a good life we had to accept that, in the end, we were unable to meet his welfare needs and there was nothing more we could do to try and alleviate his suffering," the zoo said. These efforts included providing a siamang mate, Kera, but Iwani did not bond with her.
"To ensure the best welfare for our remaining siamang Kera, we will soon be pairing her up with a young male, Intan, coming to us from Willowbank Wildlife Park [in Christchurch]. He's here now in quarantine. We will start introducing him to Kera in February."