Member of family firm unable to honour contracts tells of admiration for man who inspired 'Wolf of Wall Street'
Dozens of potential homeowners have been left in the lurch with half-built homes after a bankrupt salesman taught by the fraudster featured in the Wolf of Wall Street convinced them to invest tens of thousands of dollars with his family's teetering company.
Tribeca Homes yesterday admitted it was unable to honour 44 contracts it had signed with buyers to build homes across Auckland, despite taking more than $1 million in deposits. The majority of builds, worth $10 million in total, had yet to begin despite some contracts being signed more than three years ago.
Sole director Mark Richards, a chartered accountant, blamed subcontractors for cost overruns and shoddy workmanship for the situation and said Tribeca had been seeking to wind down the business for the past 18 months.
Mr Richards said he saw property as a "good opportunity to make money" when Tribeca was established in 2011, but he did not have experience in the construction sector.
"I wouldn't say I was inexperienced, I took all reasonable steps I could," he said.
Many of the Tribeca properties are dotted across Auckland, and when the Weekend Herald visited a cluster on one street in Whangaparoa this week a number of rubbish-filled sections were found, some with wooden frames that had begun to warp and rot after months of inattention.
An owner of one of the properties, who did not want to be named, said he had spent $60,000 on legal fees and extra work to complete his home - more than a year after the originally scheduled finished date - and said the experience had left him "sick to my stomach".
School teachers Andy and Debbie McLarin said they had paid more than $100,000 to date to build a home for their children, but ground had not yet been broken and they were angry that Tribeca had not come clean sooner.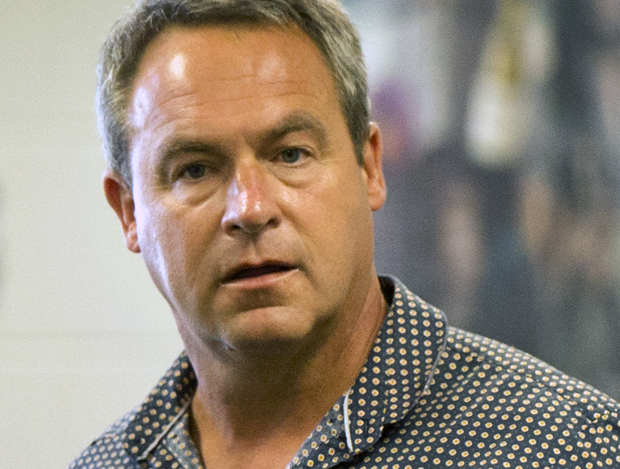 Tribeca Homes director Mark Richards. Photo / Nick Reed
"It's been two years since we started this project. When they knew they were in trouble they should have alerted people. They just glossed over it."
Other buyers talked of weddings being delayed due to spiralling building costs, and the stress leading to strained marriages.
Tribeca is 90 per cent owned by the Mani family, of which a member, Ritesh Mani, worked with the company as its "number one sales executive". Financial records filed with the Companies Office show Mr Mani was granted the use of a leased Audi.
During his time with Tribeca Mani was an undischarged bankrupt following the collapse of a previous real estate business. This was his second bankruptcy, following a failed mobile phone venture in 2001, and he only exited bankruptcy in August last year.
Mr Richards said Mr Mani had no role in managing Tribeca and had the permission of the Official Assignee to work.
"I'm not saying he's a saint," Mr Richards said of Mr Mani's business background "but the one thing the boy could do was sell".
Mr Mani said Tribeca had flown him and four other salespeople to Melbourne to hear a speech given by Jordan Belfort, the fraudster financier who was made famous in Hollywood film The Wolf of Wall Street.
Mr Mani said of Mr Belfort: "We thought, 'hey, he's really good with his sales techniques, maybe we should go?'"
Tribeca has faced a flurry of court action from creditors in the past three months, with at least three statutory demand or applications for summary judgement filed. One, for $180,000 from Rok Build, is set down for a defended hearing on February 19.
Mr Richards said the debt was disputed, and claimed Rok had agreed to cease the action in return for taking on the building contracts.
Nigel Armstrong, the chief executive of Rok Build, said he had been working on some Tribeca homes when the cashflow dried up and he was forced to down tools.
Mr Armstrong said the situation with Tribeca and their unfinished homes was "the worst case I've seen. I've worked all over New Zealand, but I've never heard of anything this bad before."
Mr Mani said complaints about Tribeca were overblown as clients had bought land to build on that had appreciated. "It's been all the heartache of 'my house hasn't been finished'. But a completed house is worth a lot more now than when they paid for it, so they've probably made money."
Mr Richards said he was not contemplating liquidation and was seeking new builders to take over the contracts. His media adviser Kirk MacGibbon urged buyers to keep the faith.