For some New Zealand celebrities it was a bit of horsing around, but their doodles of horses are helping to raise money for the Riding for the Disabled (RDA) charity.
A range of Kiwis have tried their hand at drawing sketches of horses for the Great RDA Horse Doodle campaign - and the mixed results are on Trade Me for all to see and bid on.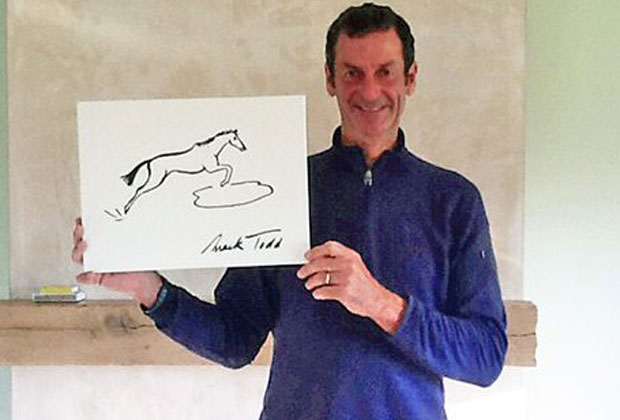 Mark Todd contributed a drawing for the charity.
The first 15 auctions began on Friday and artist Dick Frizzell's drawing (below) has proved to be the most popular - topping $2000 last night. Equestrian rider Mark Todd and former All Black captain Sean Fitzpatrick also contributed drawings for the charity, which gives disabled people a chance to ride horses.
The auction of the second and final 15 drawings started yesterday and includes sketches by the Datsuns, celebrity chef Chelsea Winter and Shortland Street actress Amanda Billing. Both sets of auctions run for 10 days.
RDA funding and marketing manager James Craw said the celebrities were asked to doodle their interpretation of a horse on to a canvas and inject as much of their personality into it as possible.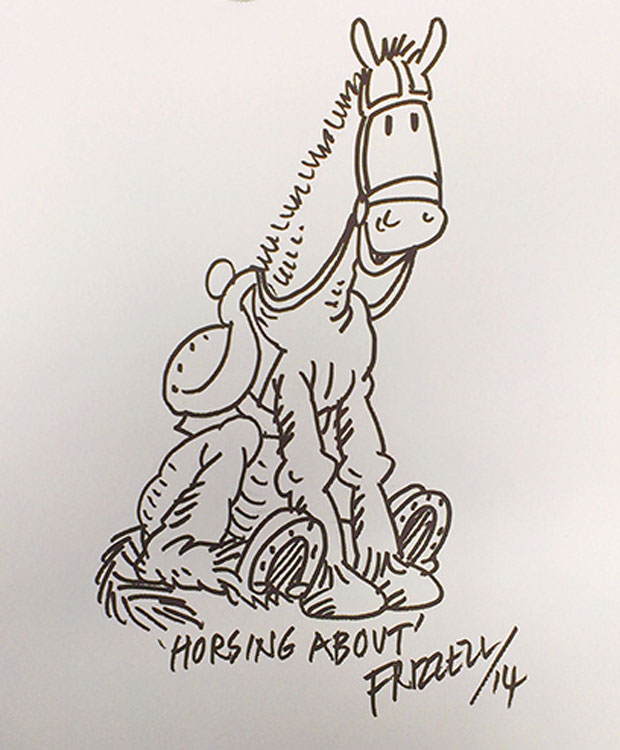 Dick Frizzell's drawing.
As well as the celebrity drawings, Henderson rider 6-year-old Daniel Thompson, who has a neuromuscular condition and has been part of the programme for two years, has put his drawing up for auction, alongside Wellington RDA horse Bilbo, who drew an impressive picture with a paintbrush in his mouth. The money raised from their paintings will go directly to Daniel and Bilbo's respective branches, while proceeds from the remaining 28 canvases will contribute to the $600,000 needed each year to run the national office.
This is the first time an auction has been run and Mr Craw hoped it would help dispel the public misconception that the programme was just for fun when the reality was it was therapeutic and outcome-based.
Go to www.rda.org.nz for more information.