16-year-old taught to drive by his father is struggling to comprehend how he lost control.
Richard Davies blames himself for the crash that killed his father, but says he's not irresponsible behind the wheel.
The 16-year-old was driving when father Keith Davies, 54, was killed in a head-on collision with a truck on Friday afternoon in Dairy Flat, just north of Auckland.
Richard, who was taught to drive by his father, has had a learner licence for a year, and says he is good behind the wheel.
Before the crash, the Whangaparaoa College student had left school for the long weekend and had driven to collect his father.
Richard was driving back home to Stanmore Bay when the crash happened.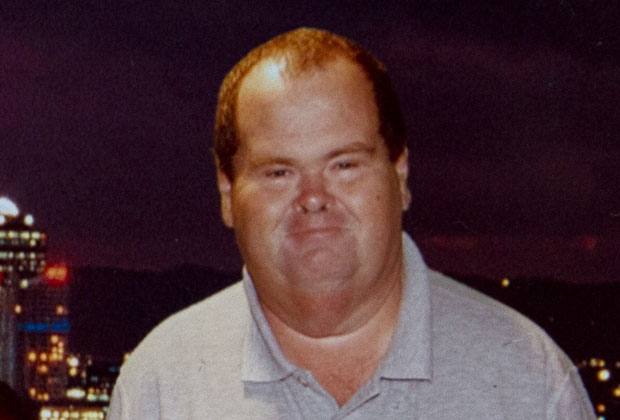 Keith Davies.
Yesterday, two days later, he was coming to grips with the reality of life without his dad.
He told NZME. News Service the memory of the crash kept him up at night.
"I felt the back slide out a bit, causing me to go into the median strip. I tried to turn in the opposite direction and then the truck came full force in to me and it hit Dad's side more than mine.
"I managed to get out and I went around the car to Dad's side and the truck driver and me were trying to get the door open. We managed to get the door off but Dad was trapped in the front seat." After that, it's a blur for Richard.
He was taken by ambulance to North Shore Hospital and was told in the emergency department his father had died at the scene of the crash.
"It was confusing, I couldn't really think. So much had happened in one day and I didn't know what to say because I didn't want to believe it."
Richard's mother, Maria Webb, said he told her in the hospital: "It's my fault."
Last night, he said he still felt that way.
"Yes, because I was the one who crossed the centre line."
Keith Davies was the first fatality of Labour Weekend.
Richard's caregiver Michelle Breslin said Richard was a good kid.
"He's sensible ... he's already got plans for what he wants to do. I think that's amazing for a boy of his young age.
"He's not a wild, drinking, drug-taking hooligan. He's really the most level kid I've ever known."
Richard remembered his father as hard-working and a good dad. Mr Davies had worked as a coach driver for Ritchies.
"He loved working. He's been driving buses for 35 years this year. We never had an argument or anything."
Maria Webb said her son and his father were very close.
"He was so proud of his son."
Richard said he hoped to be able to attend the final week of school this week before he begins his study leave for NCEA exams. But he and his mother also face the difficult task of planning for Mr Davies' funeral tomorrow.
Rodney area commander Inspector Mark Fergus said last night that the investigation was still in its initial stages.
Poor-weather warning for holiday motorists
Labour Day motorists are being urged to take extra care and be patient today -- poor weather is forecast.
The holiday weekend road toll stood at two last night, unchanged from Saturday and relatively low compared to previous Labour Weekends. However, it is higher than last year's 30-year record-low death toll of one.
A 75-year-old Tokoroa woman died on Saturday afternoon when her car crossed the centre line and collided head-on with a truck on State Highway 1 at Lichfield.
It followed the death of Keith Davies, 54, at Dairy Flat, just north of Auckland, less than an hour after the start of the official holiday period.
National road policing manager Superintendent Carey Griffiths said both crashes had involved cars crossing the centre line.
Last night about 7.50, a 10-year-old girl died when she was hit by a motorbike on State Highway 30 near Lake Rotoma in the Bay of Plenty. The child was flown to Rotorua Hospital but died of her injuries.
- Patrice Dougan and Sophie Ryan