National MP and former broadcaster Maggie Barry has revealed how disgraced entertainer Rolf Harris groped her in a recording studio.
Harris has been convicted in the UK on 12 charges of indecent assault on four victims from 1968 to 1986. He has just arrived in court with a suitcase, to be sentenced.
Ms Barry told APNZ today how when Harris was in New Zealand she was recording an interview for a radio show she hosted from Palmerston North.
"He came in to the studio and we sat down and he started to do the old wandering hands thing and I stood up and said 'well you can stop that right now'," she said.
"I felt really cross. I thought how dare he, who does he think he is. I was outraged really."
Ms Barry said she grew up watching Harris on the television and knew all his songs.
"In 30 years of broadcasting, that kind of thing just doesn't happen."
Read more: Police look into potential offending by Harris in NZ
Ms Barry, now a North Shore MP, said she called the popular personality a "sleazy creep" and he turned "nasty" on her before switching his charm back on for the interview.
"If I'd been a young person and had been uncertain or maybe over-awed a little bit by his celebrity status I think it would have been a very different experience," Ms Barry said.
"I think he had a sense of entitlement, he thought he could get away with stuff."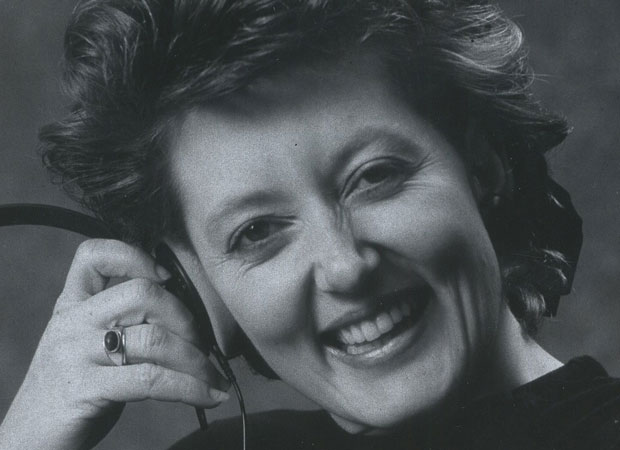 Barry, seen here in 1989, says Harris will likely die in jail – and he deserves it. Photo / File
Ms Barry said she had been talking to people about the experience.
"I've been talking to quite a few people and mothers and saying 'hey let's use this as a chance to talk about things'."
"Young people should feel confident to talk to somebody they trust and tell them what happened.
Harris, now 84, is due to be sentenced in the UK today for his sex crimes and Ms Barry told RadioLive he deserved to die in jail.
"I think ... he will get the full force of the law and probably die in jail and he deserves it.
"It doesn't matter that 30 or 40 or 50 years have gone by, it sends a really good signal to creeps like him that they can't continue to predate on the vulnerable," she said.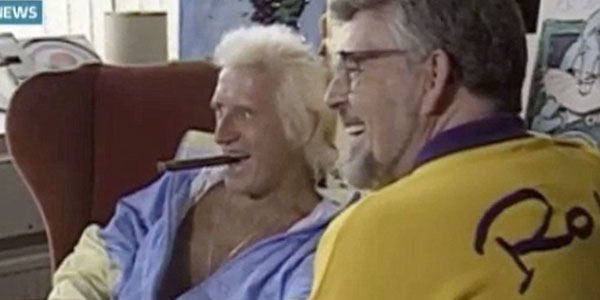 Rolf Harris and Jimmy Savile filming a documentary together in 1989. Photo / ITV
Harris, allegedly abused two girls during his visits to New Zealand according to the prosecution opening address at Southwark Crown Court in May.
The claims were deemed to be outside the jurisdiction of the court and did not form part of the charges.
Harris visited New Zealand in 1986 to campaign against child abuse.
He was a regular face on New Zealand television screens at the time, gaining popularity with his painting, and musical hits such as Tie Me Kangaroo Down, Sport.