Winds are picking up in Wellington this evening and heavy rain is falling in the Nelson ranges as ex-tropical cyclone Lusi moves down the country.
Gusts of up to 130km/h are expected in Wellington overnight, and severe weather warnings are in place for gales and heavy rain in parts of the South Island and lower North Island.
Send in your storm photos or video here.
MetService forecaster Elke Louw said winds were picking up in the capital, with gusts at the airport reaching 60km/h.
Winds was expected to keep increasing this evening, with gusts of up to 130km/h forecast in exposed places, including the Rimutaka Hill Rd.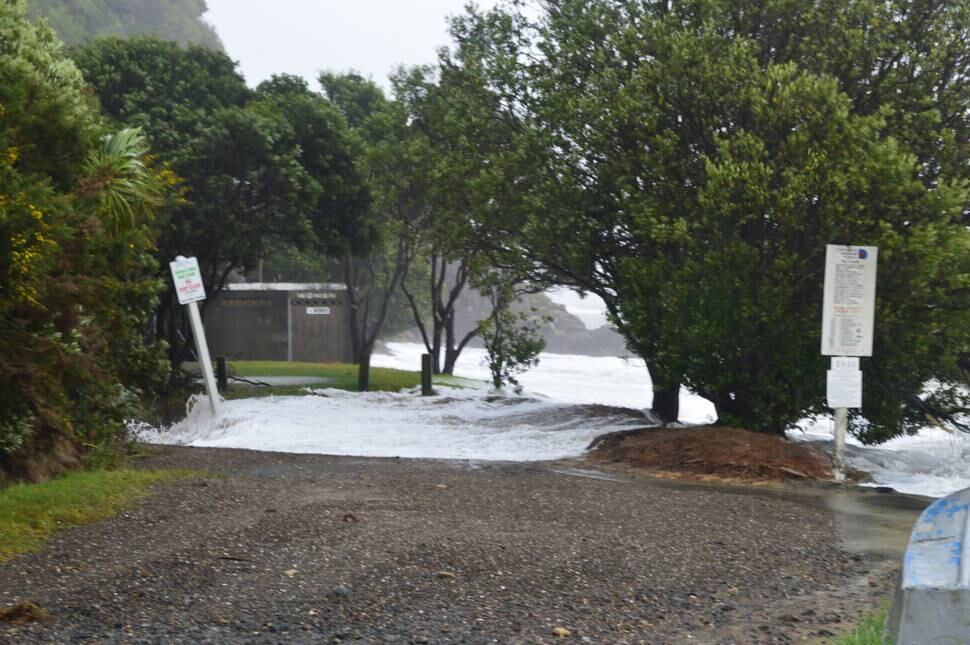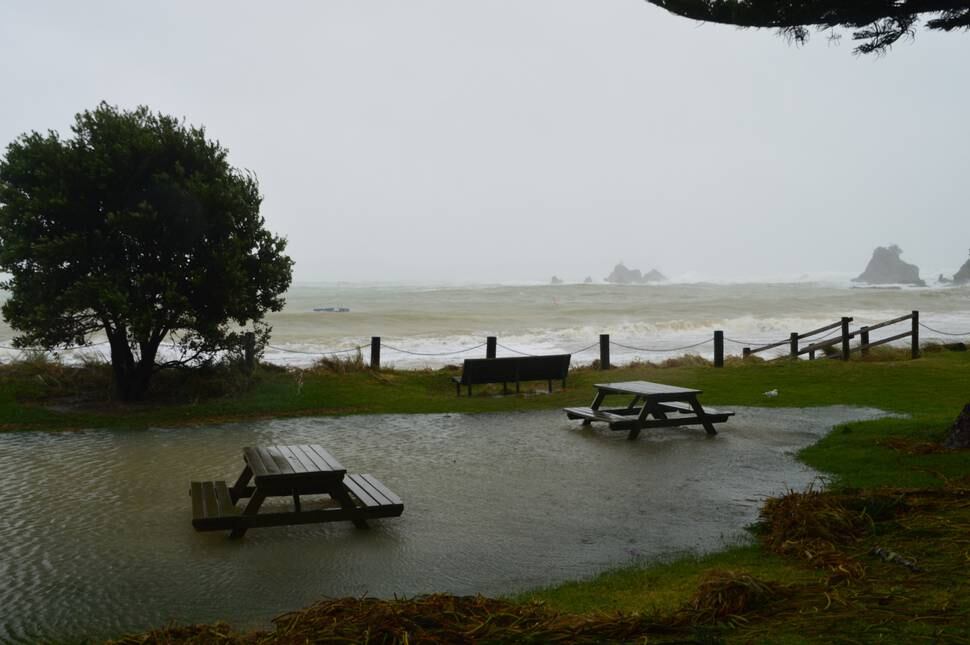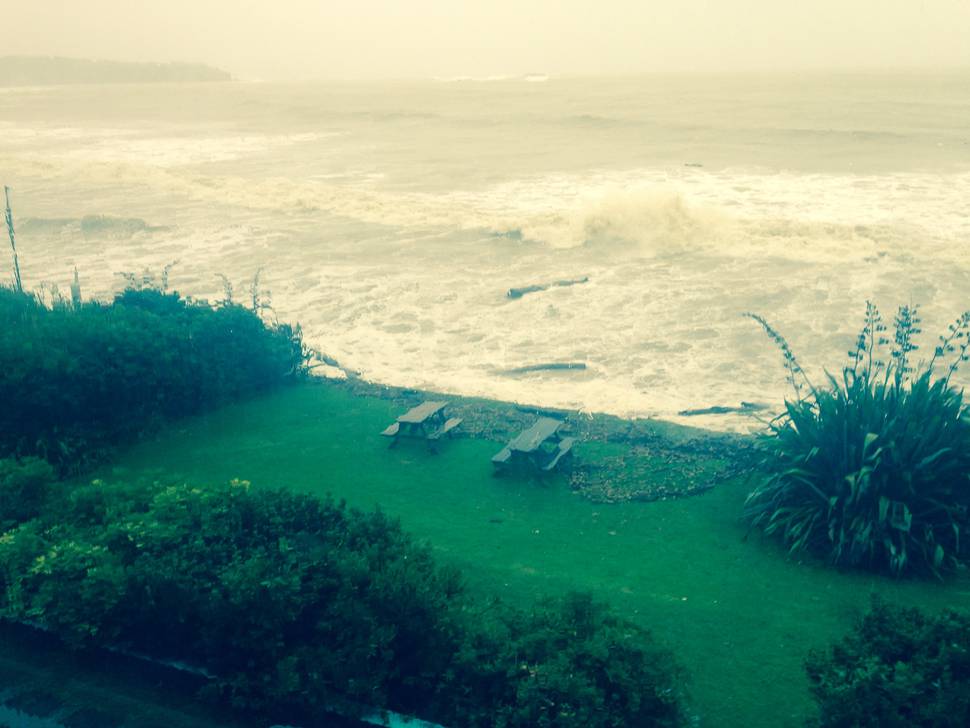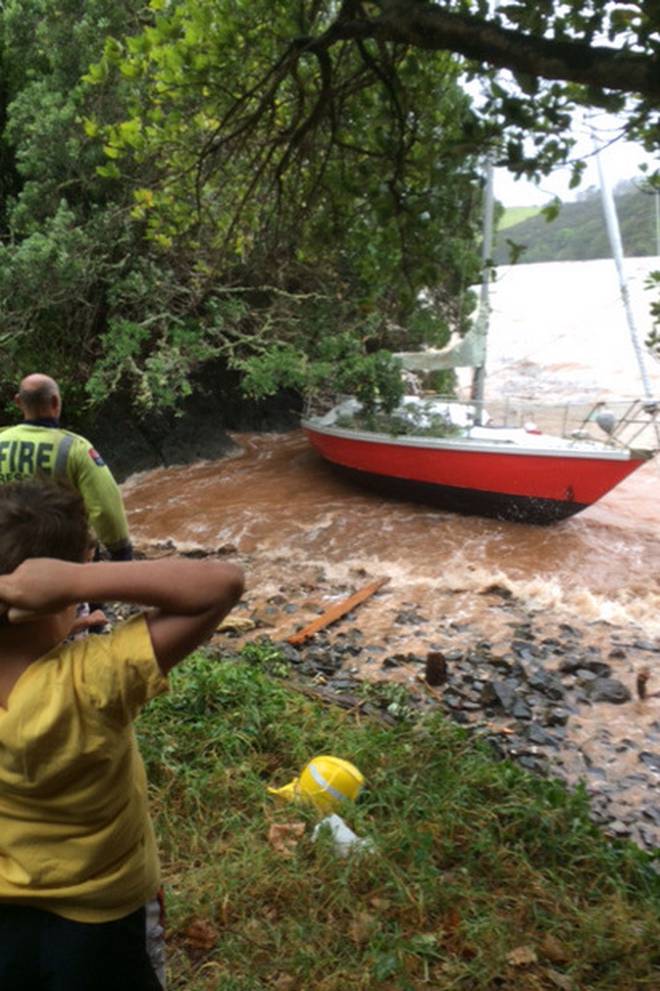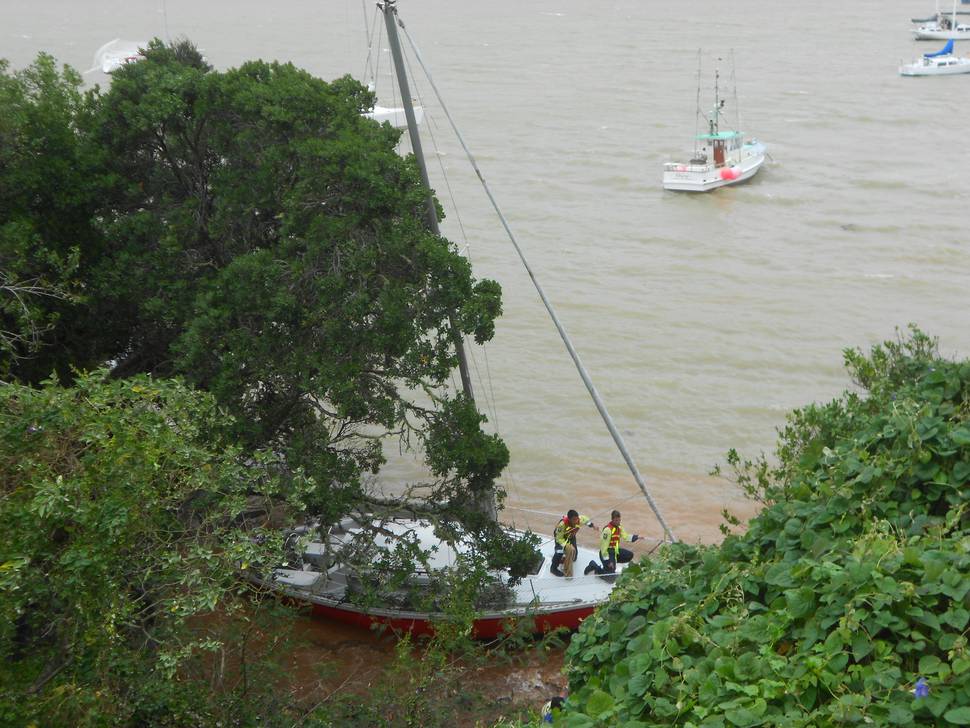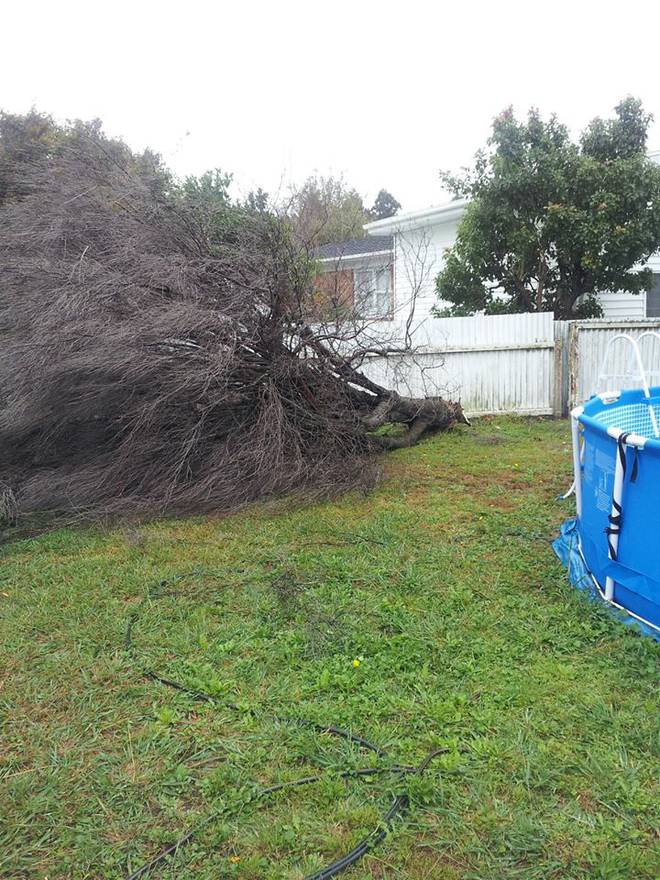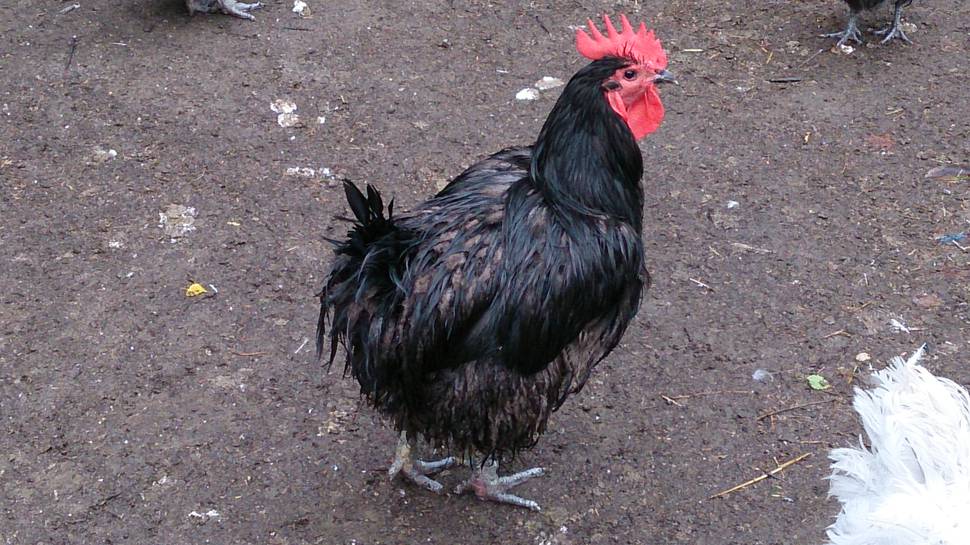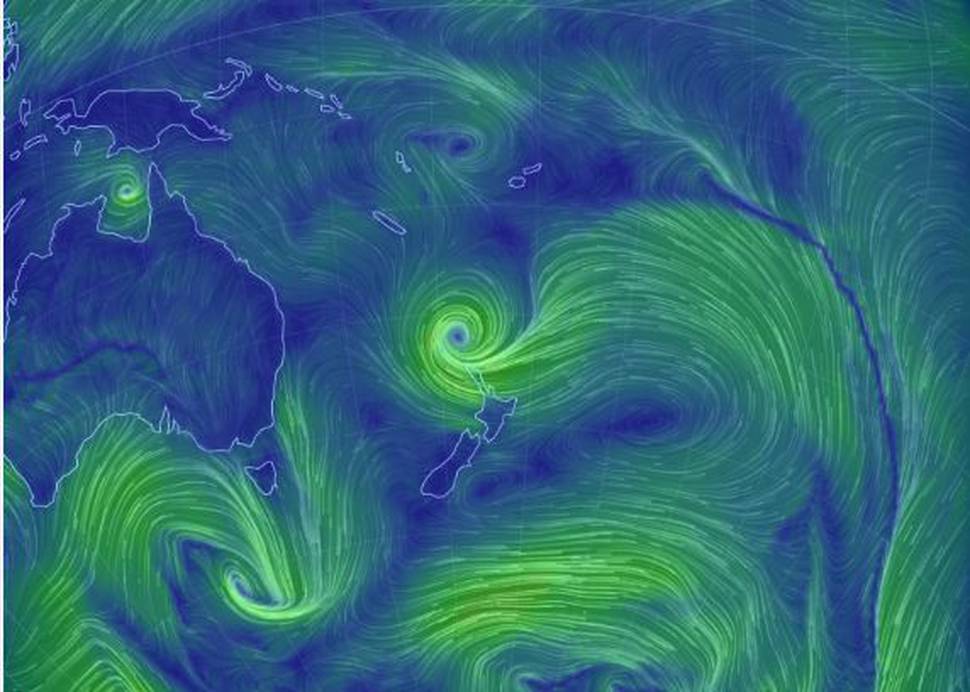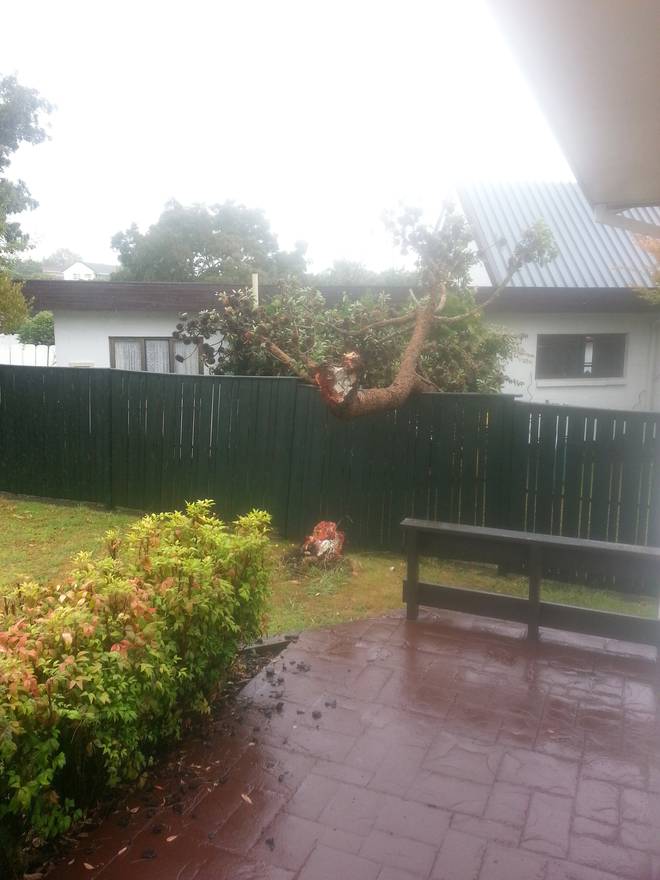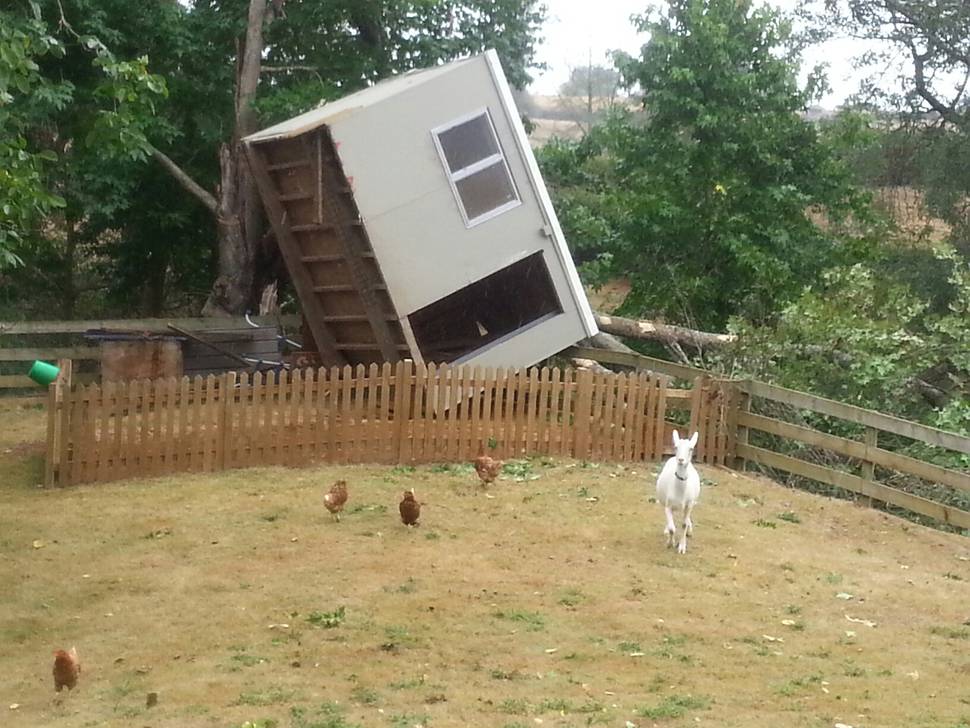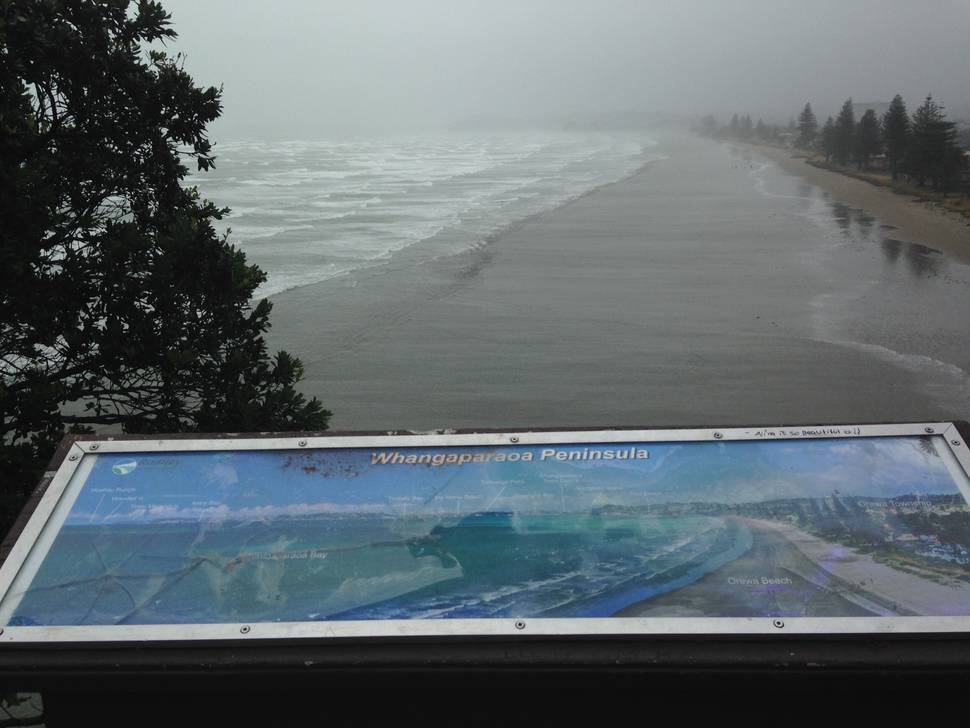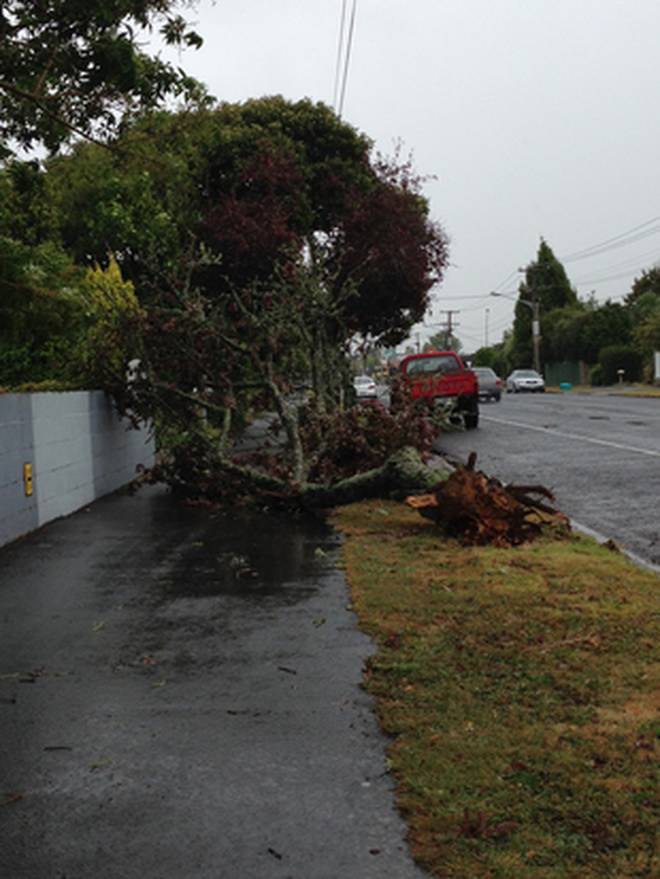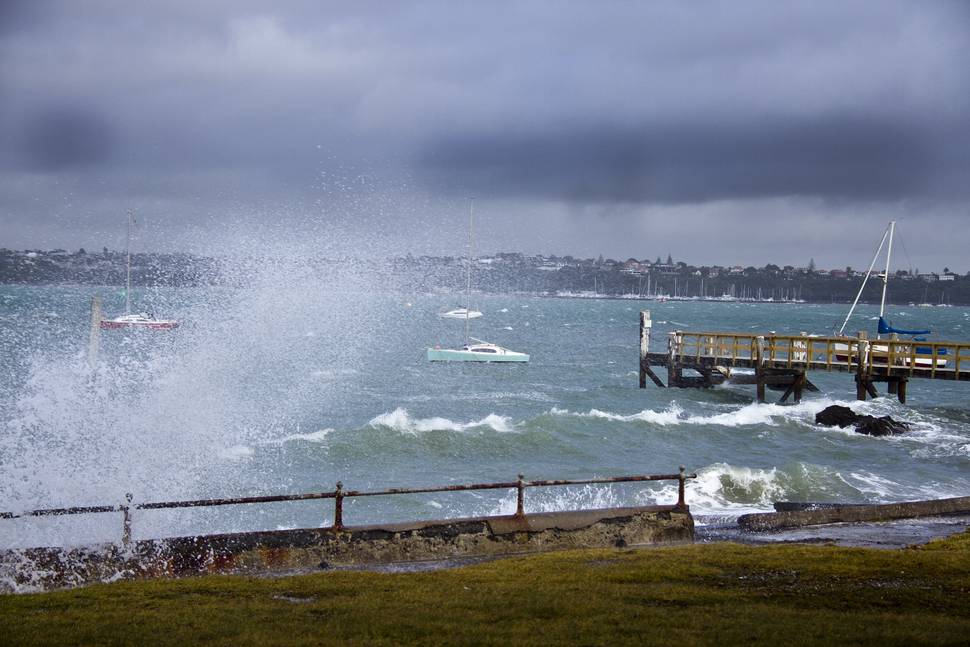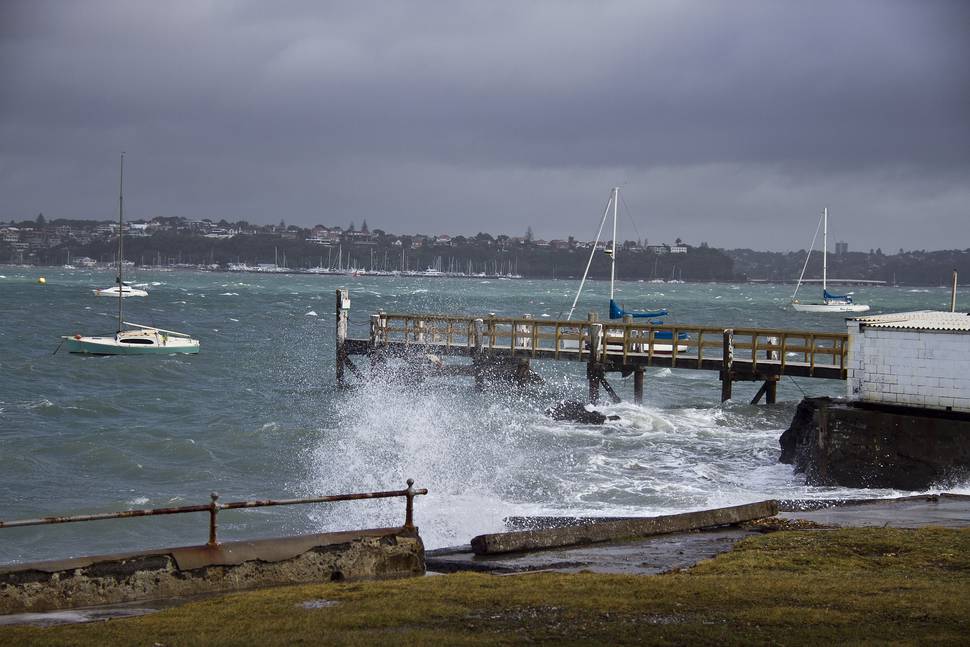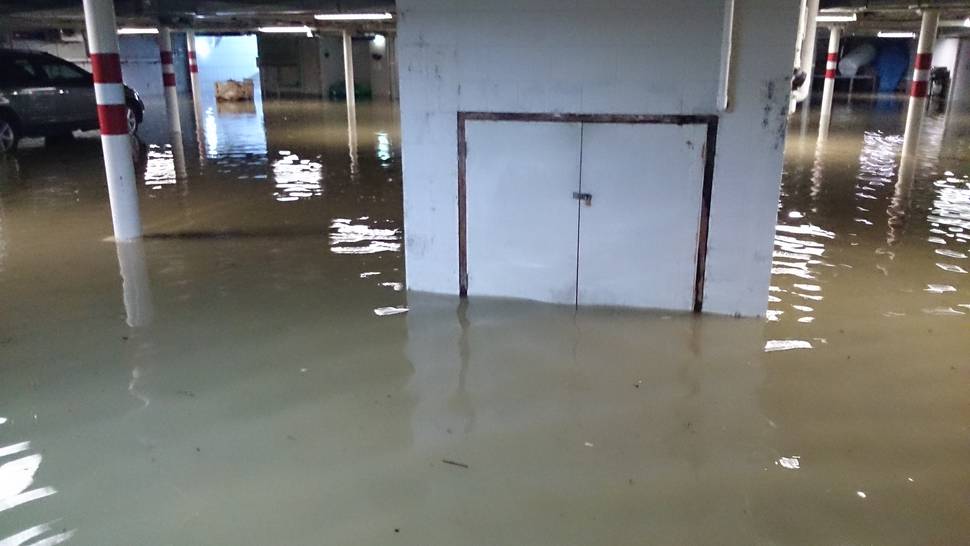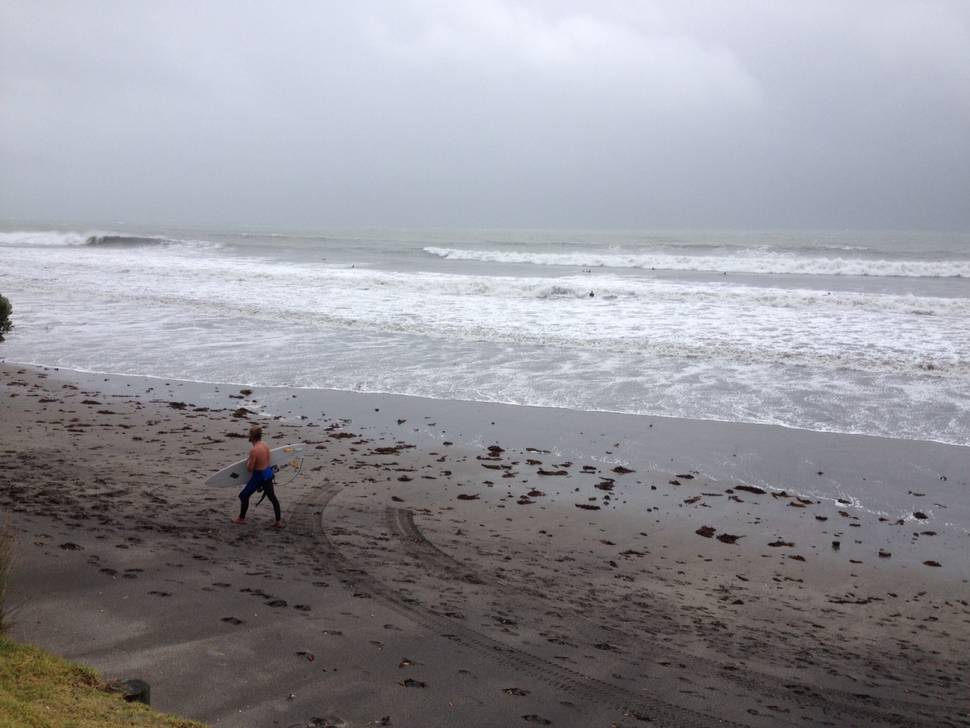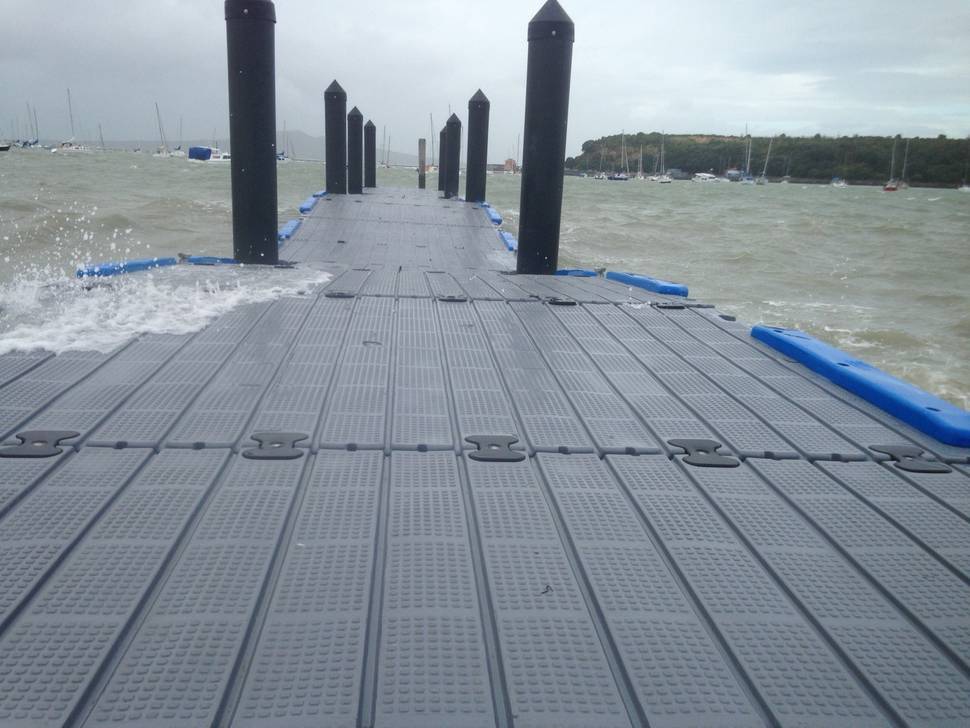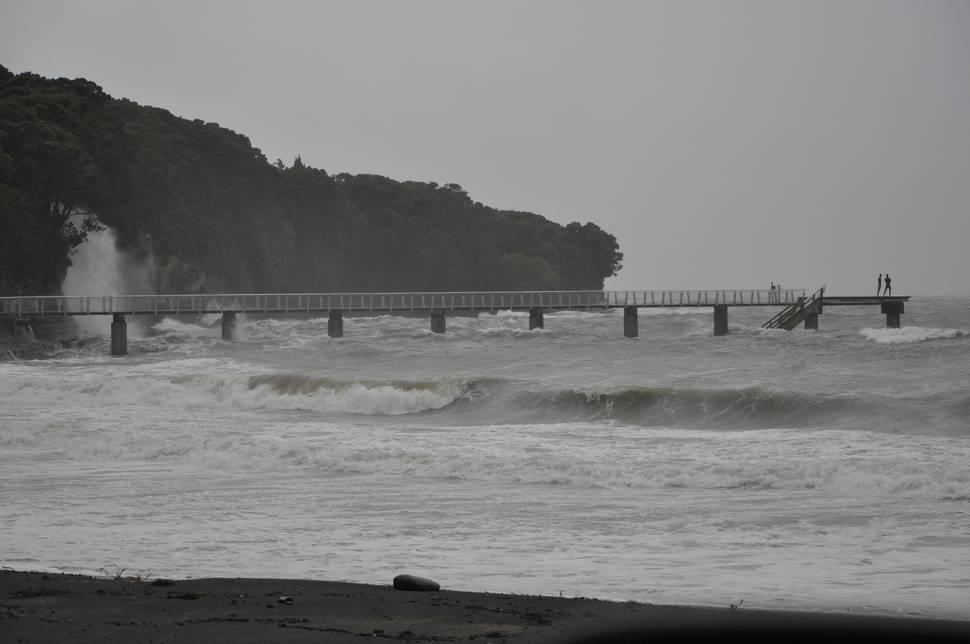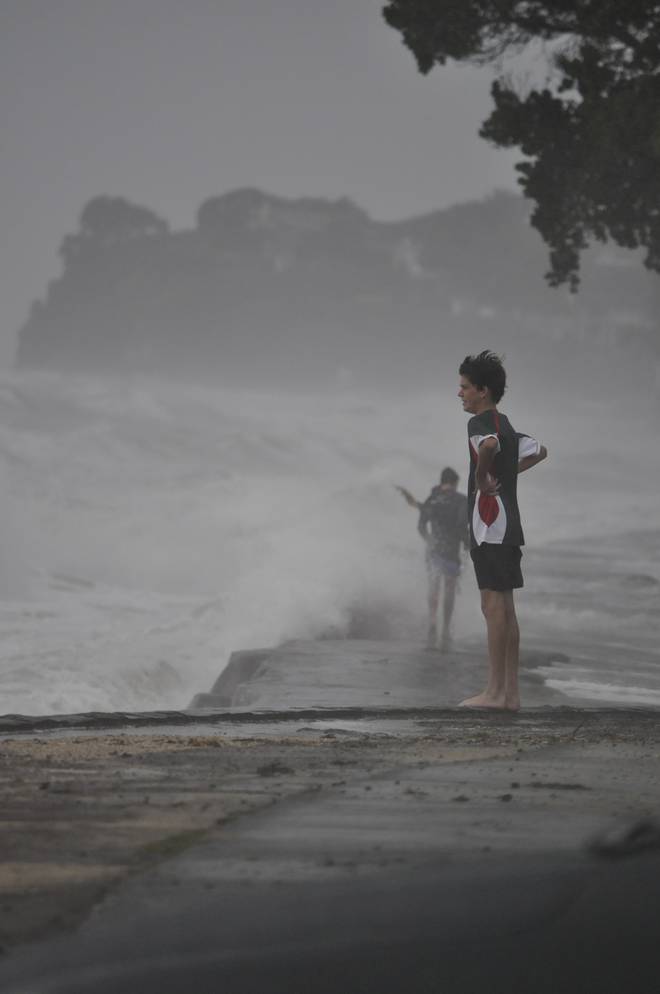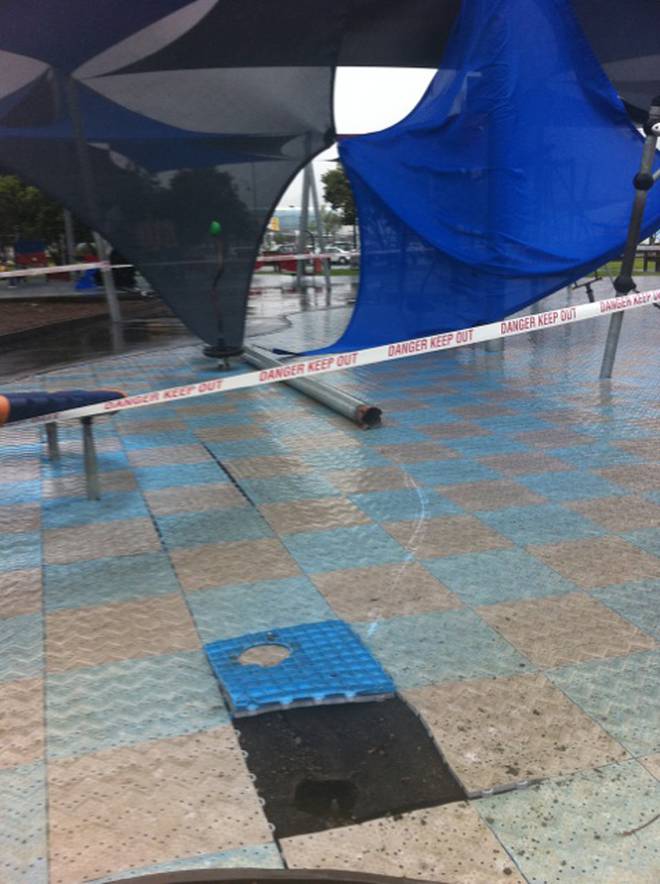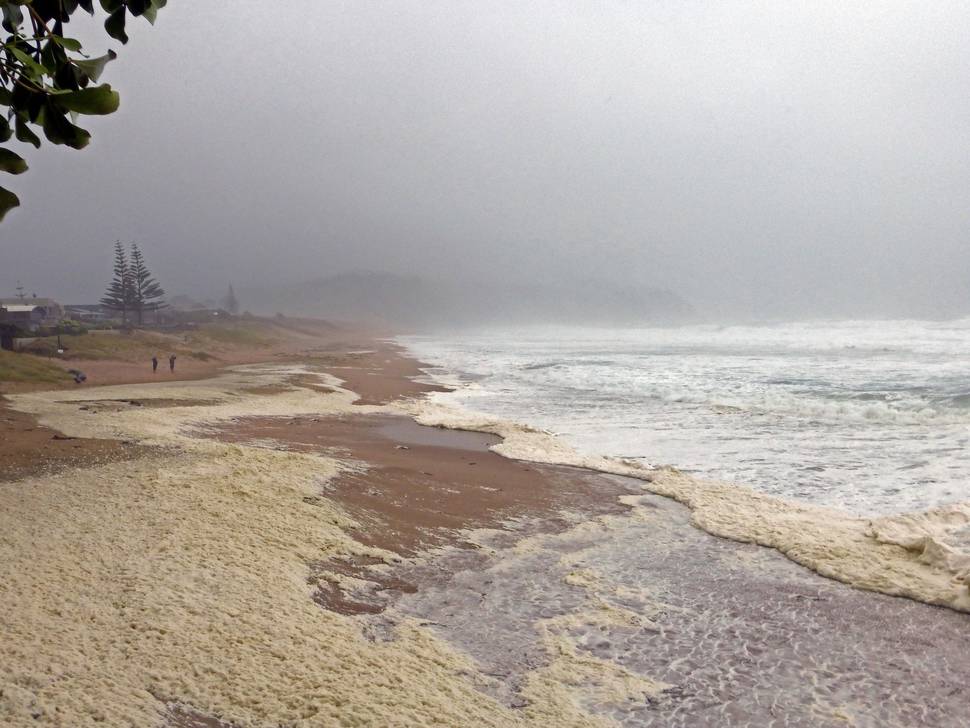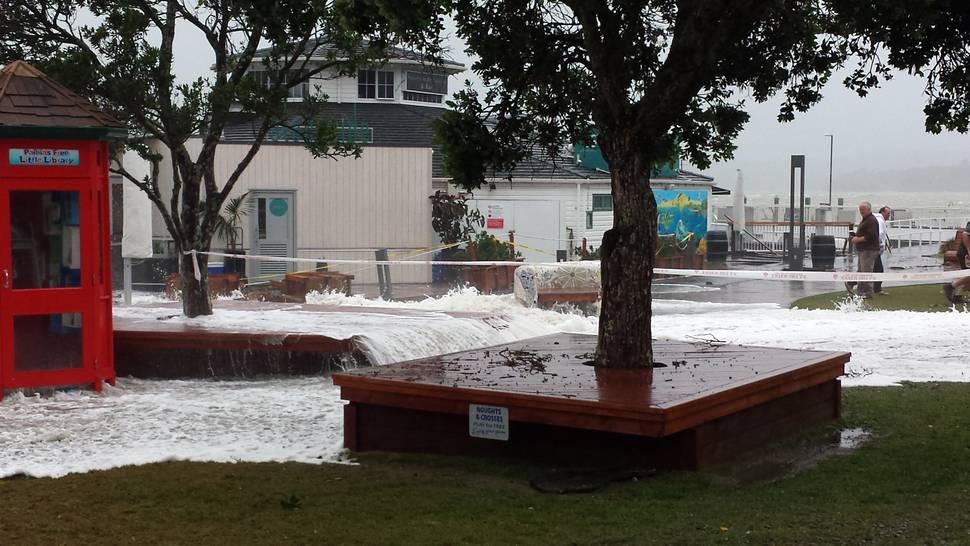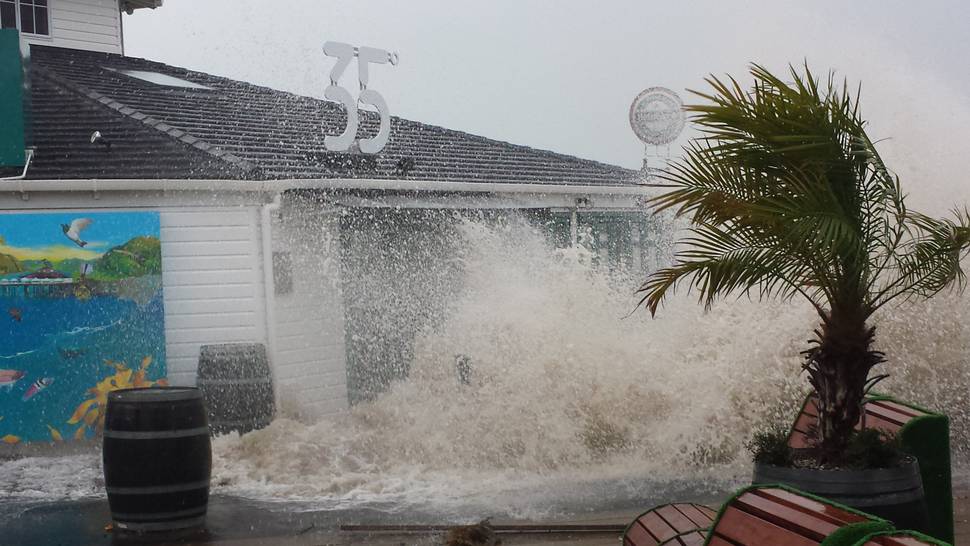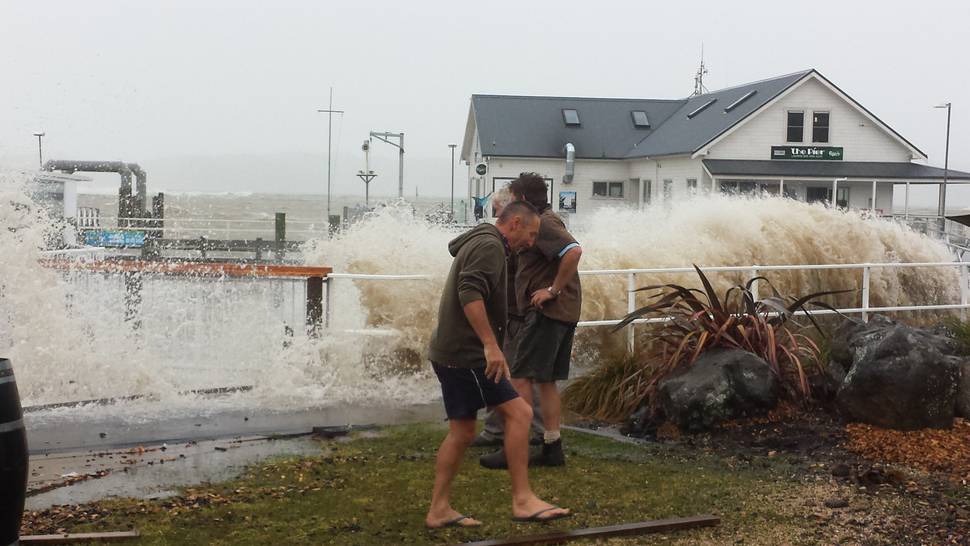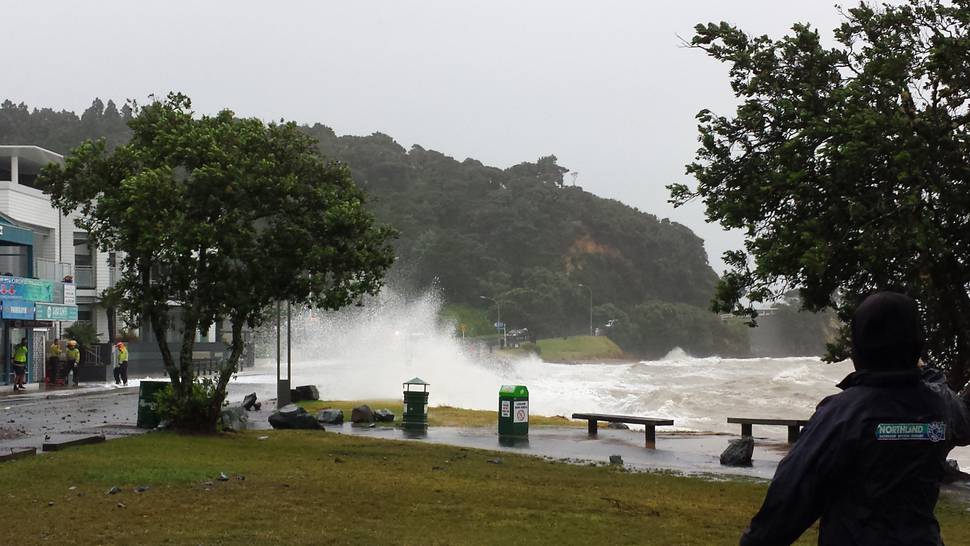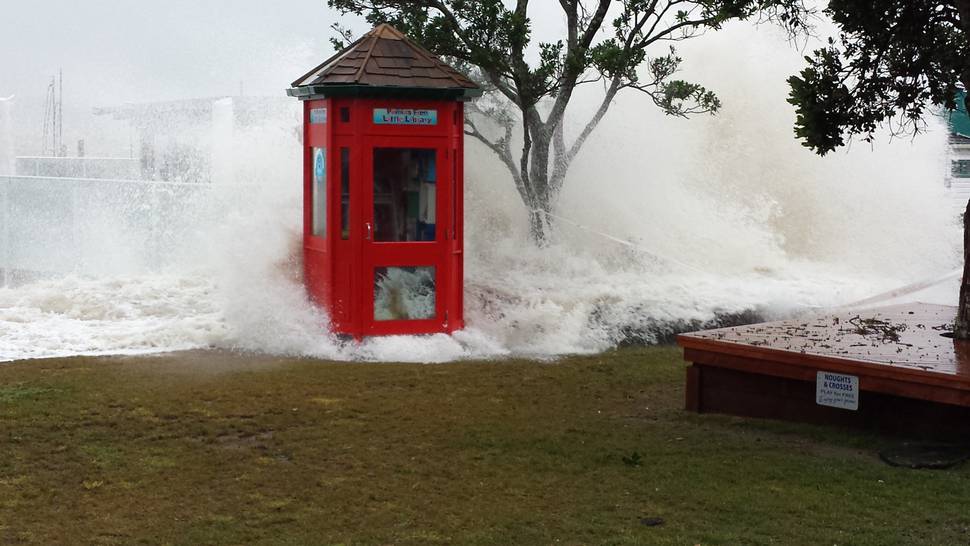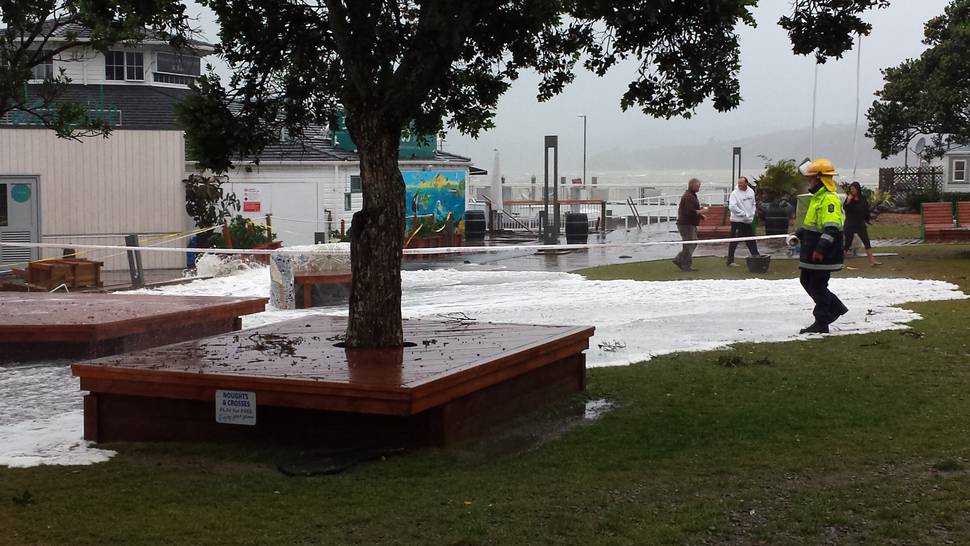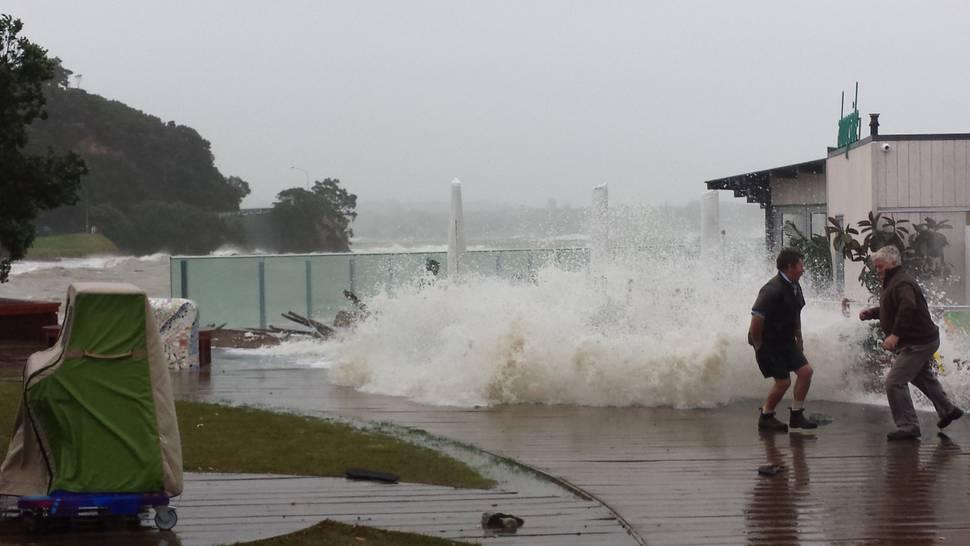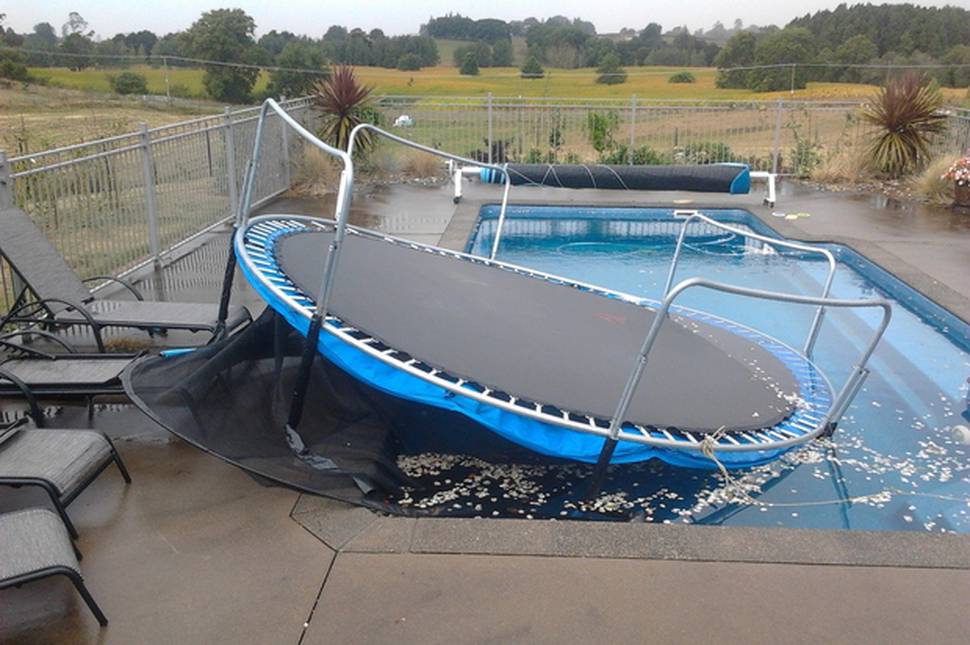 Heavy rain was falling in the Nelson ranges, with some areas receiving 200mm since this morning.
Reports of high winds were also coming in from south Taranaki this afternoon, Ms Louw said.
A severe weather warning is in place for severe northwest gales in Wellington, Wairarapa and the Marlborough Sounds from 6pm today to 4am tomorrow.
A warning is also in place for heavy rain in Nelson, Marlborough, Buller, South Canterbury, North Otago and Tararua ranges.
"Unfortunately the worst is still to come for Wellington, South Wairarapa and Marlborough Sounds regions," Ms Louw said.
Ms Louw said Christchurch may receive a further 10mm of rain before conditions begin to clear tonight.
But the city has missed the worst of the storm, with the centre of the low passing north of the city.
High winds did cause some power outages, with power cut to more than 1500 households early this morning, and was expected to be restored by 6pm.
A further 107 households in the Diamond Harbour area were also without power.
But mayor Lianne Dalziel said there had been few significant issues in the city, and the agencies on standby to respond to flooding would be stood down.
"We would have been ready to respond to heavy rainfall and flooding, but, thankfully, there has not, so far, been any need. However they are on standby should anything develop," Ms Dalziel said.
Residents at the top of the North Island are starting to feel ex tropical Cyclone Lusi sting.
In the north, the cleanup was underway today after the storm brought winds of up to 140km/h at Cape Reinga, and high swells along the east coast.
Northland's regional harbourmaster reported several boats had come ashore at Houhora, Mangonui, and Paihia.
State Highway 11 was closed last night as strong winds swept high tides across a section of the highway between Kawakawa and Paihia.
Strong easterly winds gusting to 120km/h blew a shed through power lines at Whangarei Heads overnight on Saturday, cutting power to 2000 homes, a Northpower spokesman said.
A rockfall also blocked part of the Hibiscus Coast Highway at Waiwera on Saturday morning.
Northern Advocate editor Craig Cooper got this footage today of waves pummeling Onerahi foreshore as a result of Cyclone Lusi.
In Auckland, Civil Defence said there had been some minor flooding incidents and contractors had been working to clear fallen branches and trees during the night on Saturday and Sunday morning.
But concerns 50 homes on northeastern beaches may be inundated by storm surges was unfounded, as the swell subsided before high tide, Auckland Civil Defence controller Clive Manley said. The homeowners were warned but none needed to evacuate.
In Bay of Plenty, motorists are asked to take care today on state highways 30, 33 and 34 where contractors are removing trees bought down by strong winds.
Bay of Plenty Civil Defence Emergency Management group controller Clinton Naude said the region had suffered minor stormwater flooding, downed trees and wind damage, but no significant problems.
The highest rainfall levels were 84mm in Tauranga, with wind gusts peaking at 90km/h.
You can track Cyclone Lusi in real time here.
*****************
Before a storm:
* Develop a household emergency plan. Assemble and maintain your emergency survival items, as well as a portable getaway kit.
* Prepare your property by securing large heavy objects and any item which could become a deadly or damaging missile.
* Keep materials at hand for repairing windows, such as tarpaulins, boards and duct tape.
When a warning is issued and during a storm:
* Stay informed on weather updates. Listen to your local radio stations for advice for your community and situation.
* Put your household emergency plan into action and check your getaway kit.
* Secure, or move indoors, all items that could get blown about in strong winds.
* Close windows, external and internal doors. Pull curtains and drapes over unprotected glass areas.
* If the wind becomes destructive, stay away from doors and windows and shelter inside the house.
* Water supplies can be affected so store drinking water in containers and fill bathtubs and sinks.
* Power cuts are possible in severe weather. Unplug small appliances which may be affected by electrical power surges, and if power is lost, unplug major appliances.
* Bring pets inside. Move stock to shelter. If you have to evacuate, take your pets with you.
After a storm:
* Listen to your local radio stations for the most appropriate advice for your community and situation.
* Check for injuries and help others if you can, especially people who require special assistance.
* Look for and report broken utility lines.
* Contact your local council if your house has been severely damaged.
* If your property or contents are damaged take notes and photographs and contact your insurance company.
Detailed advice is at www.getthru.govt.nz.
**************
Storm advice:
* Stay clear of fallen power lines or damaged electrical equipment and treat them as live at all times
* Ensure garden furniture and umbrellas are put away or tied down
* Ensure trampolines are tied down
* Watch out for falling tree branches which can damage power lines
* Avoid possible damage to electrical appliances (in the unlikely event there is a power surge when the power is restored) by switching off appliances at the wall
* Keep a torch and spare batteries handy and ensure you have at least one telephone that does not rely on electricity for operation
Ensure an alternate fuel supply is available for cooking (eg gas for barbecue)
Source: Vector
***************
Events affected:
* Polyfest
- Has been postponed until Tuesday
* Te Houtaewa challenge, 90 Mile Beach
- Cancelled, but participants could still compete in the marathon or half marathon events
- The Fun Run - Walk for Life has been postponed
* Cruise the Bays, Mission Bay, Auckland
- Postponed until Friday, March 21.
* Rotorua Walking Festival, Saturday and Sunday
- Walking days have been switched: the Town Walks yesterday and the Whakarewarewa Forest Walks today.
* People's Triathlon Series, Maraetai Beach, Auckland
- Postponed until March 30
* Outward Bound 3km Fun Run in Whangarei
- Cancelled.
* Celtic Day at Silo Park in Auckland
- Cancelled
* Salty Classic fishing competition in the Coromandel Peninsula
- Cancelled