A woman who hasn't seen her husband in 14 months is planning to cancel her managed isolation booking as fees for temporary visa holders increase by more than $2,000 from March 25.
It currently costs temporary entry visa class holders $3,100 for 14 days in managed isolation. This will balloon to $5,520 for the first or only person in a room, $2,990 for an additional adult, and $1,610 for an additional child.
The price hike affects those with visitor visas (such as partners of a New Zealand citizen or resident), student visas, work visas and limited visas.
"The new fees better reflect the actual costs of managed isolation, although the Government is still subsidising some of the cost," MIQ said in a statement.
Temporary visa holders already booked into MIQ facilities from March 25 will have to foot the new bill, but those who enter
facilities before March 25 are exempt.
Lucy left Southland for Brisbane in February last year to settle a major house insurance claim, and two weeks later New Zealand closed its borders - stopping her from seeing her husband who stayed
in New Zealand.
She told the Herald she was in the middle of gaining residency in New Zealand before leaving, but the process was halted and she was issued with a one-year tourist visa.
She finally managed to book a spot at a MIQ facility for March 31, 2021, but by then fees will have increased and she would be required to incur the new cost.
"Basically if it's $5,000 we just can't do it. It's just another cost that we have on top of flights being double what they usually are," she said.
"We're back to square one where we're just holding on, just miserable and we had hoped the transtasman bubble would open."
Lucy said she will attempt to rebook a spot before March 25 to avoid the price hike, but believes it will be unlikely.
"If I don't get that spot I'm going to have to wait for the transtasman bubble to open."
Anu Kaloti from the Migrant Workers Association said the fee increases are yet another blow to temporary visa holders.
"[They] have suffered enough in the last few years as it is. There have been the dodgy colleges for international students, migrant exploitation is rife in this country and then migrants who took their break before the March lockdown still remain stranded offshore."
Kaloti said if $5,520 is the true cost of MIQ, then everyone should be charged that price, not just the most vulnerable.
"It is totally unacceptable and absolutely shocking."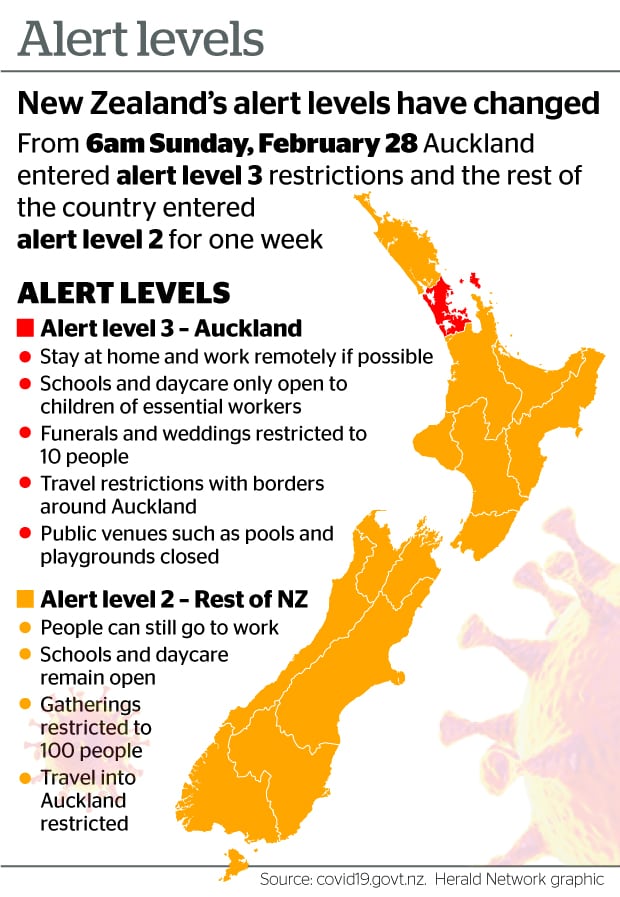 Most people affected by the changes will be partners or family members of New Zealand residents or citizens travelling abroad to see family or for work, Kaloti said.
"It actually impacts the entire family unit, not just that one person on the temporary visa.
"Indirectly they are hitting New Zealand citizens and residents as well but the way it's been packaged, it looks like it's only the visa holders impacted."
Kaloti is calling on the Government to show some compassion.

"This Government is internationally renowned and acclaimed for being very compassionate and kind.
"We request the Prime Minister and this Government to share some of that compassion and kindness with temporary migrants as well."
A full or partial waiver of managed isolation fees in cases of financial hardship or special circumstances can be granted by the Ministry of Business, Innovation and Employment.
Critical workers entering the country under a border exception are charged the same as the new fees imposed on temporary visa holders.
Critical healthcare workers entering under a border exception will continue to be charged the current standard fee of $3,100, to help scale up the Covid-19 workforce, MIQ said.