A nearly 30-year-old video showing a bloody but odd and "very orderly" crime scene has been played before the jury hearing Malcolm Rewa's third murder trial.
The retrial of the serial rapist, who is now 65 and requires a walking cane, is in its third day in the High Court at Auckland.
In 1998, Rewa was convicted of Susan Burdett's rape but two juries that year were unable to decide whether he was responsible for her death.
Today, the jury were played a 1992 police video of the crime scene at Burdett's Papatoetoe home.
The 39-year-old accounts clerk had been raped and killed.
Crown prosecutor Gareth Kayes alleges Rewa entered Burdett's home on March 23, 1992 and raped and murdered her.
Her body was found two days later by Burdett's friend Steven Dawson.
The video showed Burdett's body lying face-up on her bed, her legs uncovered, crossed and hanging over the edge.
Parallel to her was a wooden baseball bat she kept as protection - this week it sits at the front of the courtroom as an exhibit.
Burdett's upper half is covered by a blue duvet, but the pillow and sheets near her head are soaked with a dark red blood.
The footage shows her severe head injuries, while a heavily blood-stained bra covers her eyes.
Forensic evidence concluded Burdett had been hit across the head at least five times by a blunt instrument, Kayes earlier told the court.
The weapon, Kayes said, was the baseball bat.
Inside Burdett's bedroom, her curtains appeared to have been pulled which dull the sunlight coming into the room of the one-storey house.
Other than the bloody bed, however, the rest of Burdett's home is seemingly undisturbed apart from a slightly misplaced cloth cover on her bedside table which was next to some soft toys, a phone and lamp.
One of the pillows is also near Burdett's feet on the floor.
The bedroom door was open with Burdett's shoes, her sneakers and slippers, seemingly untouched nearby.
Her lounge, kitchen and garage - with her grey Toyota Starlet still parked inside - do not appear to show any signs of a struggle.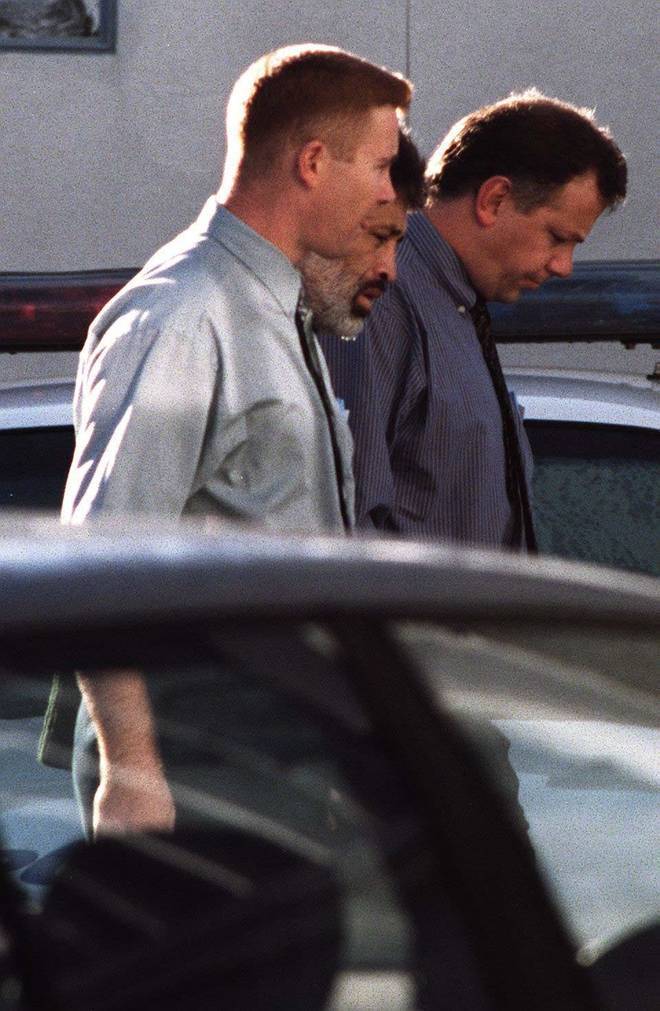 In the spare bedroom, however, a briefcase and folder can be seen lying flat on one of two single beds. There are also some paper documents scattered nearby, one lying on top of a rug and another slightly under the bed.
Former Detective Senior Sergeant Neil Grimstone, the police officer who was in charge of the scene, told the court it was "quite different to anything I had encountered before".
"It was very orderly," he said. "The whole house was tidy."
But, Grimstone added: "You never get two murder scenes that are the same."
The jury also heard from forensic scientist Dr SallyAnn Harbison.
She said when analysing the baseball bat she found "nothing obviously evident on it at the scene".
The bat was sent to the lab for further testing and while Harbison couldn't see any visible signs of blood she was able to detect "four tiny spots of blood" on the bat with the help of a microscope.
However, a test to establish if the blood was human came back inconclusive and Harbison agreed there was no forensic evidence directly relating the bat to Burdett's killing.
But foreign DNA found inside Burdett's body almost certainly came from Rewa, Harbison said.
It was "two million, million" times more likely the DNA came from Rewa than anyone else, she said, referring to her analysis of the sample taken from Burdett's body and a sample from Rewa.
"There is extremely strong support for the proposition that the semen came from Rewa."
A genital swab also showed DNA found was "300 million times more likely" to have come from Rewa that any other person in the New Zealand population, Harbison said.
Yesterday, in an emotionally charged moment, Rewa's lawyer Paul Chambers accused Burdett's son Dallas McKay of killing his mum.
McKay was once treated as a suspect by police during the investigation into Burdett's death.
Chambers alleged McKay travelled to Auckland to kill Burdett and then back to Whangārei, where he was living, between 11pm and 7am.
He made an inference McKay may have been motivated by a life insurance windfall.
McKay inherited a "large sum of money" - about $250,000 - from Burdett's life insurance policy after she altered her will, the court heard.
But McKay said he wasn't aware the will had been amended until after Burdett's death.
He strenuously denied killing his mum.
Rewa has also been convicted of raping several women between 1987 and 1996.
Burdett's killing, Kayes alleged, displayed a "striking resemblance" to Rewa's other sexual assaults.
Teina Pora was twice wrongly convicted for murdering Burdett on the back of a false confession.
He was arrested when just a 17-year-old and spent 22 years in prison before the Privy Council quashed his conviction in 2015.
He has since received an apology from the Government and $3.5 million in compensation.
A stay of proceedings for a murder prosecution against Rewa was applied by the Solicitor-General in 1998, but two years ago the Deputy Solicitor-General reversed the stay thus allowing the current trial.
A stay had never before been lifted in New Zealand's legal history.