It's every collector's dream: an early Colin McCahon at the back of their grandparents' attic, or an unopened copy of Sgt. Pepper's Lonely Hearts Club Band in the $1 bin at a garage sale.
But what about the people who turn their passion for collectables into an investment strategy? Are they kidding themselves, or is there some sense in steering away from traditional investments such as property, shares or bonds?
Independent investment adviser Simon Hassan says there can be some real advantages to investing in rare collectables - just don't go banking the family home on them.
"Collectables can have a place in someone's portfolio but we wouldn't normally go beyond about 5 per cent because they're high-risk," he says.
"They're illiquid, meaning there aren't very many buyers or very many sellers so they're not very easily tradable, and the day you want to sell your beautiful painting there may be nobody that wants to buy it."
Patience, therefore, is a must for such investors, and the true value of their treasures may not even be realised in their lifetime, Hassan says.
However, they can be good diversifiers which perform better than other assets during particular economic cycles, so taking a punt on rare collectables isn't necessarily a bad idea - not that Hassan would go so far as outright recommending it.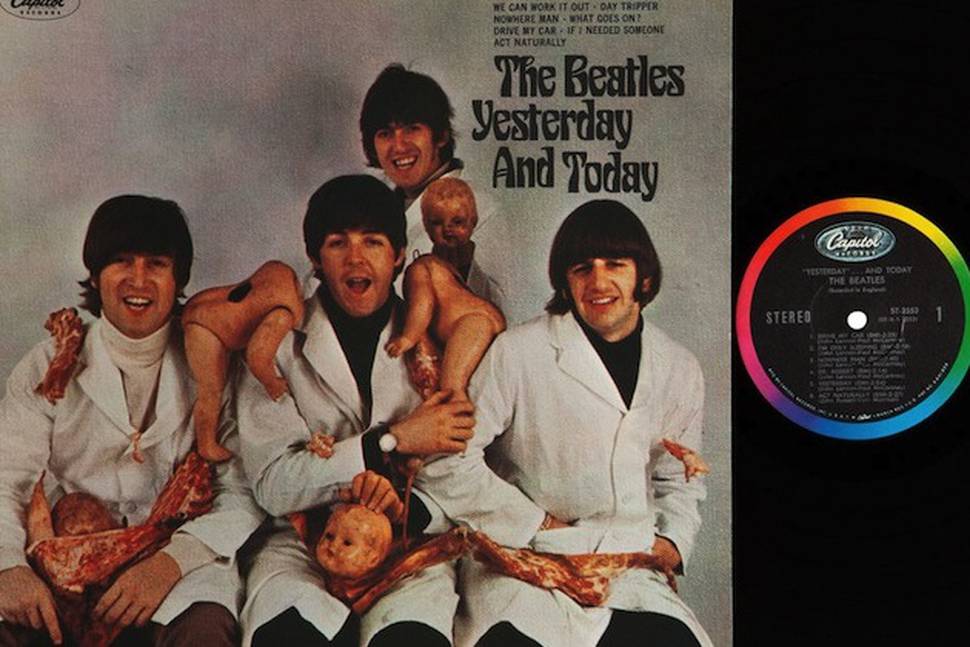 An ear for a prize
The cassette tape was meant to spell the end of the vinyl record.
But vinyl's tone and the aesthetic appeal of records and their sleeves have helped them outlive not only cassettes, but also CDs, mini-disks and even many MP3 players.
Rare vinyl can sell for tens of thousands of dollars, to collectors obsessed with owning every release from a particular artist, genre or label.
But don't get too excited about selling your dad's early copy of Sgt. Pepper's Lonely Hearts Club Band - there's a fine line between trash and treasure in this game.
Even Garry Knight, manager of Christchurch's Penny Lane Records and involved in music retail since 1981, says it is usually impossible to pick.
"Over the years we would have had incredibly collectible records but at the time wouldn't have thought anything of it, just thought 'that's a really nice piece' but then just sell it over the counter. In hindsight, some of these records would be worth thousands of dollars today."
In the 1980s he sold a Beatles album with the infamous "butcher" cover, showing the band draped in doll parts and meat, which was quickly recalled because it was deemed too grotesque.
"Back then, you didn't really think too much of it, when nowadays it's probably worth something like $25,000," he says.
Nonetheless, Knight says certain records are absolutely sound investments, as long as you're thoroughly clued-up about what you're looking for.
"Generally it's the bands that have been around for a long time so like your Beatles and your Rolling Stones - any of the bands that have done a lot of releases just because their fan base is so high," he says.
"Elvis Presley, for example, his very early Sun [Studio] recordings are still worth astronomical money because there's very, very few of them around in the world and people trade those at auctions for $30, $40, $50,000."
While the chances of finding such gems in New Zealand are slim, this country has its own niches.
"New Zealand pressed a lot of really rare records just because we had our own pressing plants ... so they were slightly different and a lot of overseas buyers just have to have them because of that," he says.
"The collectors of records have always been there and will never go away and are probably just as rabid as they were a long time ago." Some New Zealand bands and labels, too, offer opportunities for investment because they had a small but devoted following and limited availability.
"Flying Nun is a classic example of a label that was underfunded and did it for the passion of the music. They pressed a couple of hundred copies of some releases and of course they became collectible because of that," Knight says.
"Bottom line is, you have to have done your homework. You may by sheer luck end up getting something worth a lot of money, but the reality is, you really need to know your stuff, to spend big money to potentially, over time, make a lot of money and there'd be very few people who are actually able to do that."
Art: Get them while they're new
He just bought art that he liked, and fortunately for Sir James Wallace - and for the NZ public - that included works by the likes of Colin McCahon and Toss Woollaston before they were widely recognised as being among our most important artists.
Wallace, one of the country's most active art collectors and patrons, does not buy art as a financial investment, but his vast collection is testament to his nous for seeing the merit of emerging artists.
"When funds became a bit more available we kept up with them as they went on, so we have quite a lot of [Pat] Hanlys, [Dick] Frizzells and so on from when they sold at a much lower cost," he says.
The Wallace Arts Trust has seven or eight McCahons, which he bought while the painter was still alive, for a pittance compared to their current worth.
The trust also has the country's largest collections of Woollastons, having made a deal with the painter and his dealer some decades before his death.
Wallace says the old adage that an artist's work becomes far more valuable after they die is absolutely true. "The supply has stopped so the value goes up by much more than double - multiples," he says. "You could get a McCahon or a Woollaston and so on for just a few thousand dollars before they died."
While not an investor himself, he says an investment in art can be a sound one.
"The trouble is, a number of people create a collection once the artist's already established and very expensive so they miss out on having a return.
"The value of art goes up and down with other things, but a good balanced collection bought at a reasonable time when the prices are low and when the artist really needs the money can often be very valuable after a decade or so."
However, collecting art always involves a certain amount of guesswork, and Wallace says there is no telling how prolific an artist will become or how their work might develop.
"It's best to spread your collection over a number of artists of different ages, styles and so on rather than focusing on any particular artist. However, in all cases it's a matter of personal judgment and that's very subjective." he says.
"But the more you practise, the better you get at buying or selecting."
Changing tastes rule wine market
If you could predict the tastes of future wine connoisseurs, you'd be a wealthy person.
But even after 30 years in the industry, Reece Warren, head of department for fine and rare wines at auctioneer Mosgreen-Webb, isn't able to advise on the best buy for a would-be wine investor.
"Wine tastes change, and what could be a great investment today may not be a great investment tomorrow," he says.
The Auckland auction house is this month having a sale of rare and fine wines, some of which can fetch extremely high prices indeed.
At a previous auction, a 1970s bottle of Domaine de la Romanée Conti sold for a whopping $4800.
But value is not necessarily about the liquid in the bottle; it could equally be about the history behind it.
For example, he recently sold a bottle of American wine that won the 1976 "Judgment of Paris" - an event which left French winemakers flabbergasted that a US wine could be so good.
Warren says if you truly love wine, you can treat it as a potential investment, but the primary purpose must be enjoyment.
"I often tell people my wine cellar is an investment and a good time."
He regularly does assessments on people's wine cellars, and has caused many a jaw to drop - sometimes in delight, other times in dismay.
"After I did one assessment the person said to me, 'All you really do is break people's hearts', which was a bit harsh I thought.
"On the flip side, I had a guy come through to me who had a collection that was his father in law's who had passed away. They had been sitting in an ambient cellar for many, many years and when he gave me the list of wines and I came back to him with pricing of some of the incredibly rare wines he had, he was absolutely blown away."
The market for fine and rare wines is booming, particularly with growing demand in countries such as China, where they have become status symbols.
While the New Zealand wine industry is at this point too young for its bottles to be collectable investments, it is well on its way.
"We do have certain wines that are knocking at the door of greatness and we have come a long way in a very, very short period of time and we're only going to get better," Warren says.
Tiny stamps, big money
Unlike shares or precious metals, the value of stamps is unaffected by world events and just goes up and up, says one lifelong collector.
Warwick Jost, who used to deal in rare stamps but now spends his time sorting his vast collection, says there can be tens of thousands of dollars to be made from stamps, if you know what you're doing.
Generally, the most valuable stamps are "mint unhinged" - stamps that have never been used, or fixed into an album. Exceptions are when stamps that have been used are rarer than those that have not.
For example, in 1996 NZ Post issued children's health stamps with a baby and teddy bear in a car, which had to be revised at the last moment because the baby was facing the wrong way. "The teddy bear issue" now has a catalogue value of $3250 for a mint unhinged or $4500 for a used 40c stamp.
The most famous collectable stamp is the British Penny Black, issued from 1840.
"There were actually millions and millions of Penny Blacks issued but there were some where there were very few produced and those are the ones that are scarce," Jost says.
"You can buy Penny Blacks for $30 or $40 ... or you can get Penny Blacks that are worth $30,000-$40,000."
New Zealand's most sought-after stamp is probably the Penny Claret, issued in 1906.
These now have an estimated value of some $80,000.
The most expensive stamp to sell in this country was a 1949 threepenny stamp depicting HMS Vanguard, which fetched $67,850.
"If it's done right, if you know what you're doing, it's a worthwhile investment," Jost says.
"If I had the money, I would buy good-quality, very early New Zealand stamps because I still think they're a better investment than, say, the sharemarket, which goes up and down, or minerals, because their price changes, too ... Early New Zealand stamps just tend to go up."