The world is discovering New Zealand's remarkable Barrett family and its rugby pedigree.
Leading Irish website The Journal has travelled to Taranaki to produce a video and story on Kevin Barrett and his progeny, reliving the famous quote attributed to the former Hurricanes player when he was asked what he planned to do now after the last of his 167 appearances for Taranaki, answering simply: "I'm gonna go breed some All Blacks."
The Irish media outlet linked the Barrett story back to their own country, telling of Kevin's Irish heritage. Kevin's grandparents were born in New Zealand, but their parents were Irish.
After being alerted by a Taranki local that an Irishman man named Michael Murphy needed a farm manager, Kevin took a leap of faith. Following his roots, Kevin and wife Robyn shifted with their five sons and 18-month old daughter to Ireland at the turn of the century.
The boys enrolled at St. Fiach's National School in Ballinacree, where nine-year-old Kane and eight-year-old Beauden took to Gaelic football.
"The boys played GAA, Beauden and Kane did. It was good, that was all that was on offer in Ballinacree and it was a football year," said Kevin.
Kevin credits Gaelic football for honing Beauden's cross field kicking ability.
"I have no doubt, you can claim fame to that!"
The family moved back to New Zealand in 2001, and the Barrett sons have since been on the path to rugby stardom. Beauden, now 25, is the best known with the Journal piece suggesting he is "perhaps the best player in the world in 2016, stepping into Dan Carter's boots and pushing the All Blacks to new heights as they have extended their run of consecutive wins to 17".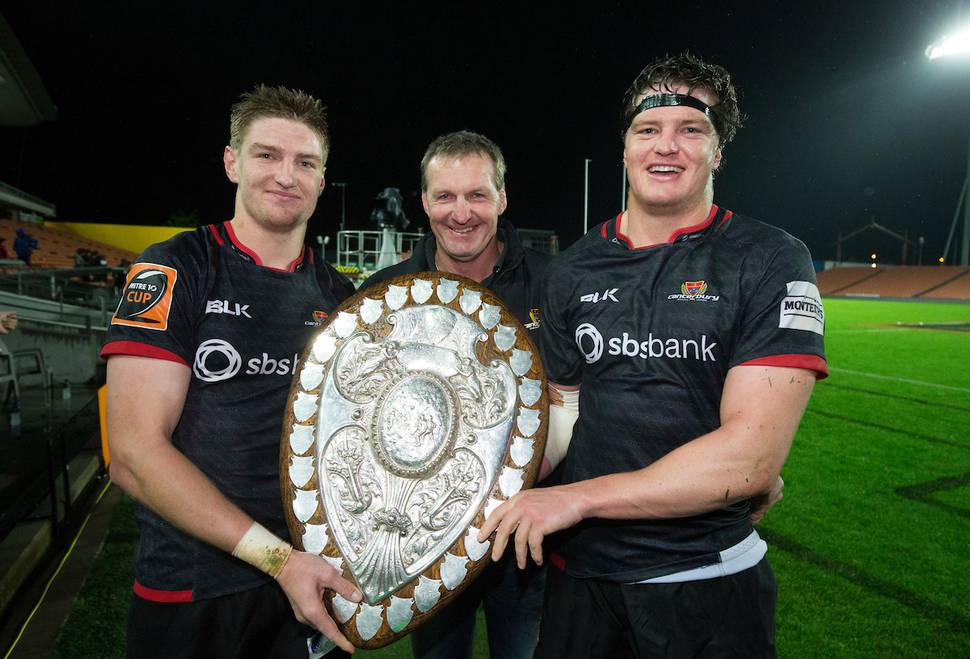 But younger brother Jordie, 19, who has signed on to join Beauden at the Hurricanes next season, is regarded by some experts as the best of the lot. He was a standout for the New Zealand U20s this season while also impressing at fullback for Canterbury in the Mitre 10 Cup.
The Journal pointed out that lock Scott, 22, had "an excellent 2016 Super Rugby season for the Crusaders and looks like he too has the potential to play Test rugby".
Kevin Barrett has five sons and three daughters in total. The other two sons are also very good rugby players. Loose foward Kane, 26, has been out of the game with concussion since early 2014 but played Super Rugby with the Blues before that.
Blake, 21, helped Coastal - a club his father was integral in creating and was still turning out for in 2011 - into the semi-finals of the Taranaki Premiership in July. The young back row still has professional ambitions.
"Rugby and the Barretts simply go hand in hand," wrote the Journal, recounting how the boys grew up on the family farm in between Pungarehu and Rahotu, south of New Plymouth.
Rugby remains a dominant part of Kevin and Robyn's life, and they have a tour planned for the November All Blacks v Ireland fixture in Dublin.
"I was over there in 2013 and it was great," says Barrett. "I thought the Irish were going to make history and I honestly felt sorry for them. [If] Johnny [Sexton] had kicked that goal, they would have won. Who knows this year? You never know.
"The boys could have an off day and Ireland could get up and win. We'll be over, we'll have a little touring party and get around to see some farms. We love touring in Ireland, we know a lot of people there."