This seems like a big call, but Bruno Mars' show might just be the best live show I've ever seen in New Zealand.
Right from the off, it was obvious Mars was bringing something special with Spark Arena's stage extended and decorated with a shiny new facade.
The set kicked off with Finesse and 24 Karat Magic, and featured a shapeshifting ceiling of lights, lasers, pyrotechnics, a widescreen video display and sets which rose up from the ground and fell down from the ceiling like technicoloured tetris pieces.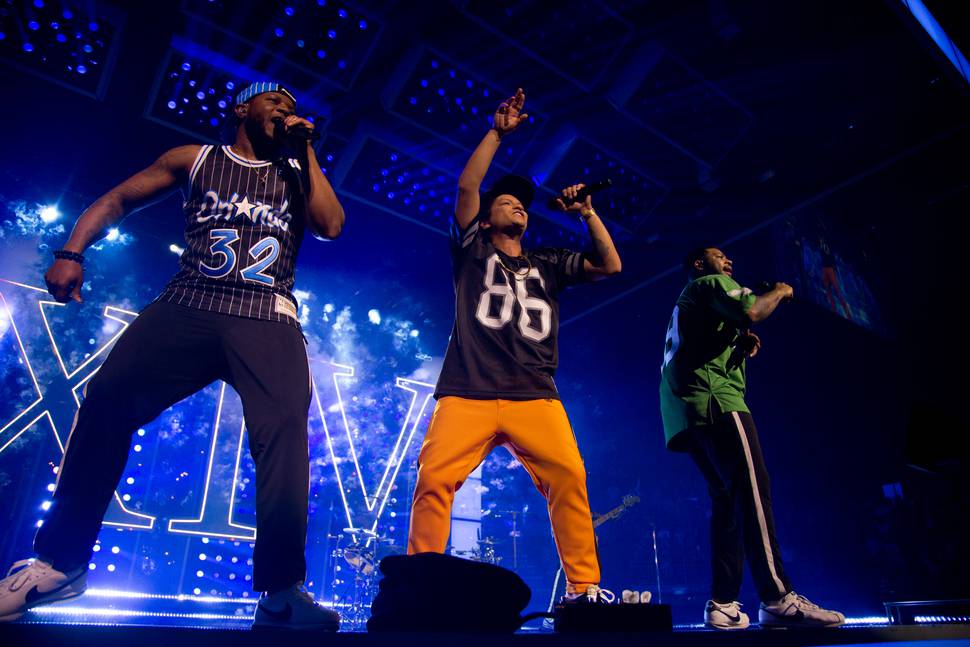 Even the lighting created art; at one point making the whole audience look like some kind of underwater scene from Blue Planet.
And all this is without even mentioning Mars' sheer performance power. His musical talent is something I've apparently never given enough credit to; not only does he play guitar with surprising finesse, but his voice is stunning.
The breathy tone, the effortless falsetto, the way it breaks, the seamless runs and the sheer control are all much easier to appreciate live than in the studio-produced pop tracks we usually hear Mars on.
Many people have called him the Michael Jackson of this generation. While I'm hesitant to go that far, I will say that performance-wise, he is very much MJ-esque.
The best thing about this show is that every aspect of it is part of the performance. There's choreographed dancing, a skit complete with props, dance interludes and even the audience participation is carefully orchestrated for maximum effect.
Sure, parts of it come off as cheesy but he plays into it so well it somehow becomes endearing.
And this isn't just the Bruno Mars show; the production wouldn't be half as good without his crew flanking him on the dance routines, creating a party atmosphere and damn near stealing the show with drum and piano solos.
What's most notable here though, is Mars' ability to create a moment which feels almost cinematically significant.
Like when he has the music fade out until he's dancing to nothing but the sound of the sellout crowd chanting his name into the dark, or when he says his goodbyes with the emotional Just The Way You are instrumental in the background, or when he rings every last ounce out of a run, literally standing on his tip-toes to reach the high notes.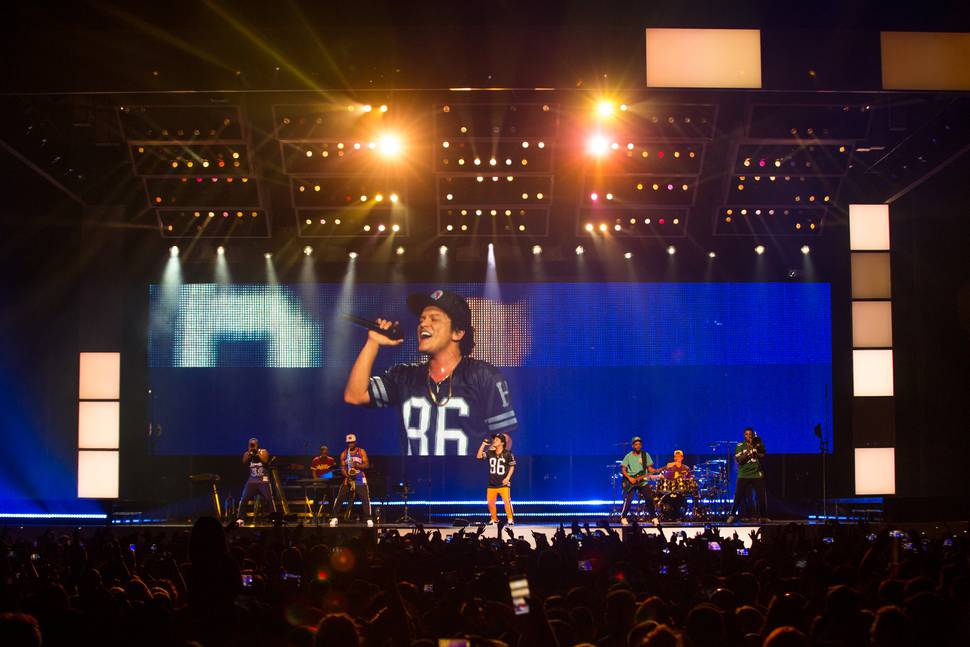 There was little banter with the crowd. There was little need for it. It was hit after hit but diverse and well-paced enough that it didn't get tiresome or overwhelming.
This is a world-class show from one of the world's biggest artists, and it totally delivers everything you'd hope that would entail.
* Bruno Mars performs in Auckland again on Wednesday, Friday and Saturday
Bruno Mars
Where: Spark Arena, Auckland
When: Tuesday, February 27