Katy Perry's new album Witness is receiving a slew of negative reviews, with many critics noting the weak song writing throughout the record.
Chris Richards at the Washington Post said Perry is "a clunky lyricist, and rhythm isn't her forte," while Spin Magazine said: "Witness is at once terribly underwritten in places, while also straining hard for the easy lightness of her most deftly goofy moments."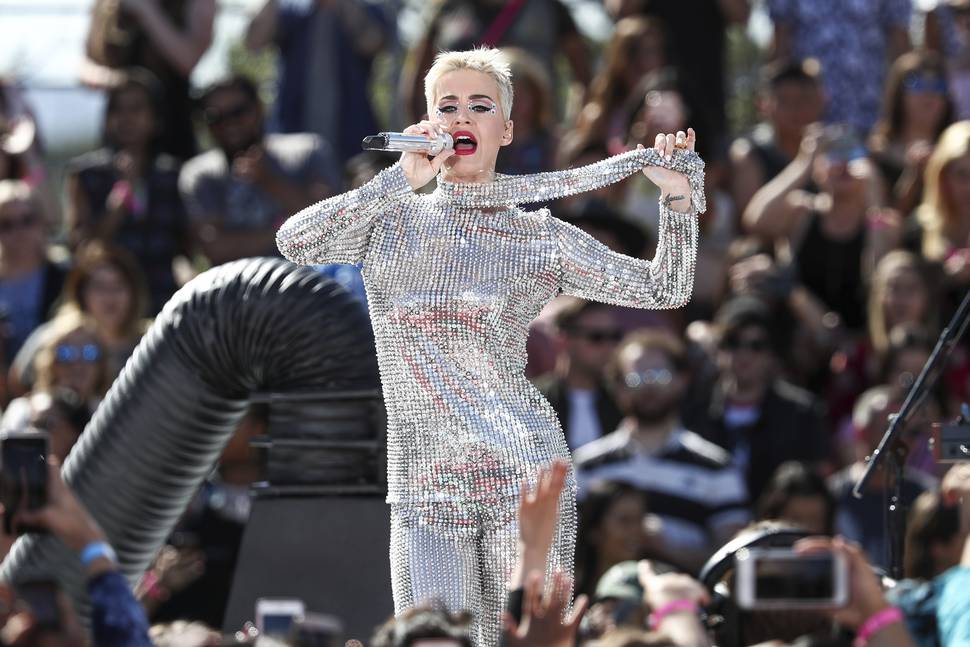 The critics aren't wrong: Witness is full of clunky, poorly written lines.
Here are five of the worst:
1. Hey Hey Hey
"Karate chopping the clichés and norms all in a dress."
On Perry's female empowerment anthem Hey Hey Hey, she delivers a rather contradictory line that claims to bust clichés - and in doing so, resorts to a cliché.
2. Miss You More
"I saw a balloon floating away/I thought, 'Did somebody let go, or did they lose it?'"
This line has to top "do you ever feel like a plastic bag?" as Perry's most philosophical musing to date.
3. Bigger Than Me
"If I'm not evolving, I'm just another robot taking up oxygen."
Correct us if we're wrong, but we think the idea of robots is that they're not biological organisms - therefore, they probably don't breathe oxygen, let alone breathe at all.

4. Save As Draft
"So I take a deep breath and I save as draft... You don't have to subtweet me."
Perhaps it's impressive that Perry manage to write a whole song about subtweeting, but clearly, subtlety is not her forte. In case you miss what the song's about, she drives the message home by literally stating it.
5. Mind Maze
"Am I a car on fire? Will I be devoured?"
If it wasn't already clear by now that Perry's not great at similes and metaphors, she drops this line in Mind Maze. The song is about losing direction in life, but we're at a loss as to what Perry means by feeling like a "car on fire" - and how that would make one fear being "devoured".
Though Witness is headed for the number one spot on Billboard, the album is being out-streamed on Spotify by Taylor Swift's 1989 - which was uploaded the day of Witness's release, thought to Swift's latest move in the stars' ongoing feud.