It's the true crime story that saw an ex-cop rig the longstanding McDonald's Monopoly game and steal millions.
And after last week saw the case go viral after being brought back by journalist Jeff Maysh from The Daily Beast, Ben Affleck and Matt Damon have teamed up to turn the story into a film.
According to Deadline, the acting duo have won the rights to the movie in an apparent very tough bidding war.
"Ben Affleck is attached to direct, and Matt Damon to star in [the] true crime story," they reported.
"Sources said that bidding was ferocious for Maysh's How An Ex-Cop Rigged McDonald's Monopoly Game And Stole Millions."
And it wasn't just anybody trying to win the rights, big names such as Kevin Hart and Steve Carrell were raising their hands, the Daily Mail reports.
"Lining up to bid were Universal for Kevin Hart, Warner Bros for John Requa & Glenn Ficarra and Steve Carell and producer Andrew Lazar, and Netflix, which bid for producing partners Eric Newman & Bryan Unkeless, Robert Downey Jr & Susan Downey, and Todd Phillips," they added.
The true story follows the actions of ex-cop Jerome Jacobson between 1987-2001, where he scammed the fast-food chain after they introduced the game.
The Monopoly version saw customers buying their food to collect game pieces that were attached to drink cups, French fry packets and advertising insets in magazines.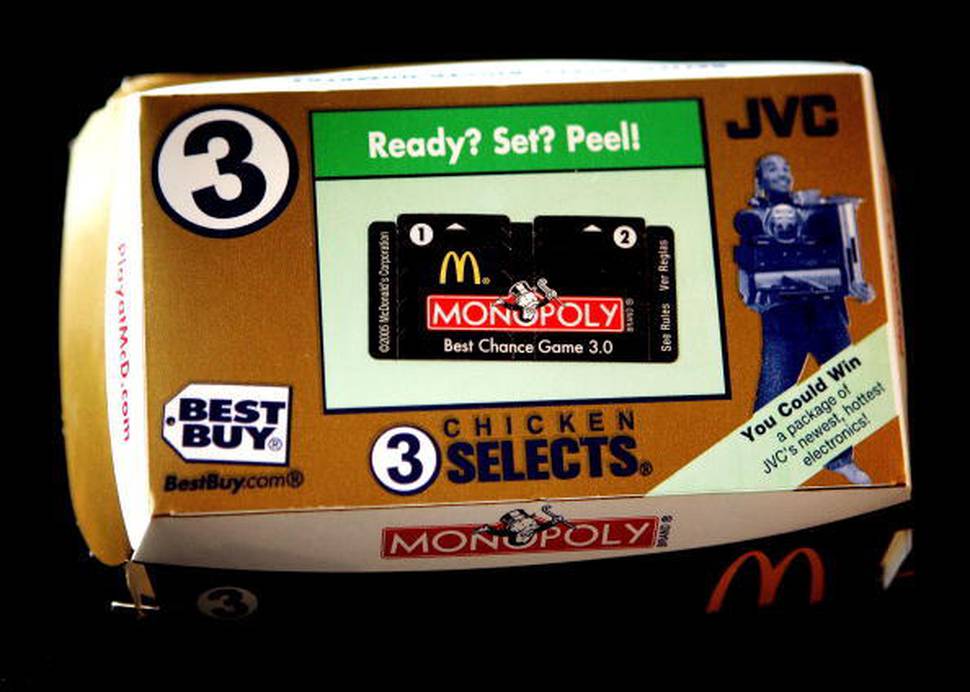 By playing the game, fast-food enthusiasts were enticed by winnings of cars, luxury vacations and the grand prize of $1 million.
When Jerome got involved in the game, he was working as the director of the security for the company Simon Marketing - the business that was in charge of producing the game pieces.
From there, he began stealing the pieces and handing them out to friends, relatives and even distant acquaintances in return for a cut of their winnings.
However, very soon, Jerome's small circle began a crime ring - consisting of mobsters, psychics, strip club owners, a family of Mormons, convicts and drug traffickers.
In total, the ring won almost every prize and claimed more than $24 million in cash and prizes over the twelve years.
Jerome's role in the crime was uncovered in 2001, and he was sentenced to just over three years in prison.