Something special about buying anything right out of the box
It's surprising the amount of people whose budgets max out at around the $20,000 mark that don't ever consider or think about the purchase of a new or even a near-new vehicle.
Instead their minds automatically drift towards the used car market and often with expectations that are almost impossible to realise: the car that has had one lady owner from new, been garaged all its life, travelled ridiculously low kilometres, been fully serviced and not so much as a scratch or mark on it.
Okay these vehicles do exist but are a very rare find and in some cases, they have come from an era that the industry has moved on from with a huge array of safety features as standard.
Too often used vehicles are purchased that were once the best thing since sliced bread - fitted out with the latest technology at the time and demanded prices only the wealthy could afford. As time rolls on, these sorts of vehicles can become very affordable to own, but unaffordable for owners to repair and service long term.
New car options are within comfortable reach of many who are prepared to pay around that $20,000 figure, and even more so if the needs lean more towards inner city driving, easy to park and a vehicle that has a measure of practicality about it.
There's also definitely something special and exciting about buying anything new out of the box. For motor vehicles it can be the fact the odometer is reading close to zero, having the peace of mind of the factory-backed warranty, plus the added bonus of only having to budget for general servicing after purchase.
So what is available?
Suzuki Swift GL (manual)
It hardly seems fair that one of New Zealand's most popular small vehicles gets to compete in this market segment albeit the most bland of all the Swift range. At $19,990 it retains the 1.4l engine of other variants, does not compromise on safety and has those basic good looks that have won over so many buyers. Downside for some will be a five-speed manual transmission is the only option in this price bracket.
Technical specs:
Power 70kW; claimed combined fuel consumption 5.5L/100km; curtain and side airbags; Electronic Stability Control (ESC).
Suzuki Alto GLX (manual, auto)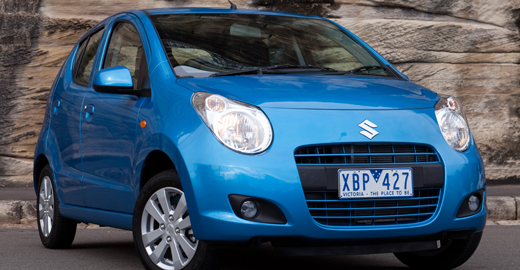 Fitted with a 1-litre 3-cylinder engine the Alto is best suited for inner city commuting. To help lift its appeal, it comes standard with alloy wheels, fog lights and has body-coloured mirrors and door handles. The five-speed manual retails for $14,990, the five-speed auto is $16,990.
Technical specs: Power 50kW; claimed combined fuel consumption 4.5L/100km (M), 5.2L/100km (A); curtain and side airbags; ESC.
Kia Picanto LX (manual, auto)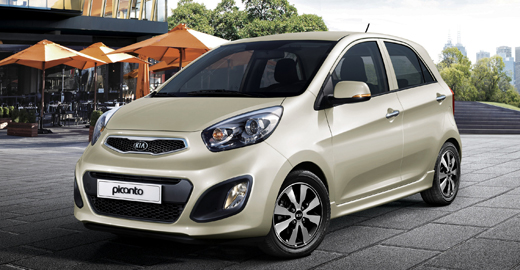 The $18,590 manual comes standard with the Idle-Stop-Go feature (ISG) which means under certain conditions, the engine will stop and restart automatically in stop/start traffic conditions to help save on fuel. It's one of the best lookers in this price range with its European like styling. The four-speed auto ($18,990) carries more kit than the five-speed manual and would be the preferred option for most buyers. Both models are fitted with a 4-cylinder 1.2l engine.
Technical specs: Power 64kW; claimed combined fuel consumption 4.3L/100km (M) and 5.3L/100km (A); curtain airbags; ESC.
Mitsubishi Mirage LS (auto)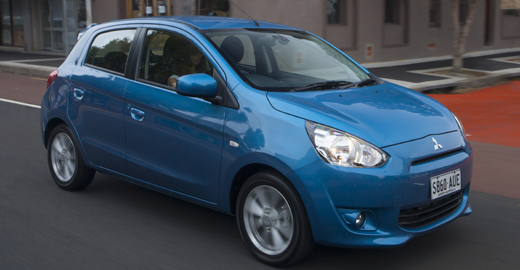 Another of the three-cylinder engine options that punches above its weight. Retailing for $18,990 and fitted with a 1.2l power unit it's a great car for around-town driving that can also comfortably handle the occasional open highway journey. Specification levels are reasonably high for a base model and include a leather-bound steering wheel with built in audio and hands free phone functions.
Technical specs: Power 58kW; claimed combined fuel consumption 4.6L/100km; curtain airbags; ESC.
Skoda Citigo (manual, auto)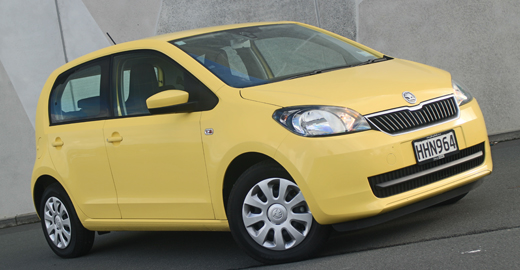 If you were to judge this 1-litre, 3-cylinder-powered car on current sales numbers it may be a mistake. Lack of public awareness more than anything else probably holds it back the most. Standard features include City Safe Braking which automatically activates the brakes if a vehicle ahead were to stop suddenly. The five-speed automatic transmission is an acquired taste, however true to form the Europeans do a great five-speed manual. Retail prices stretch from $18,990 for the manual to $19,990 for the auto.
Technical specs: Power 55kW; claimed combined fuel consumption 4.5L/100km (M) and 4.0L/100km (A); curtain airbags; ESC.
Holden Spark (manual, auto)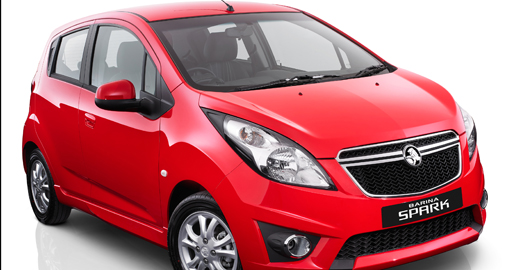 Holden has come a long way in recent times regarding its small car offerings. To give the exterior presence a boost the 1.2l 4-cylinder Spark comes standard with alloy wheels, a modest sports body kit and rear spoiler, front fog lights plus body-coloured side mirrors and door handles. The manual has a recommended retail price of $16,990 while the auto is $18,490.
Technical specs: Power 59kW; claimed fuel consumption 5.2L/100km (M) and 5.8L/100km (A); curtain airbags; ESC.
Fiat Pop (manual)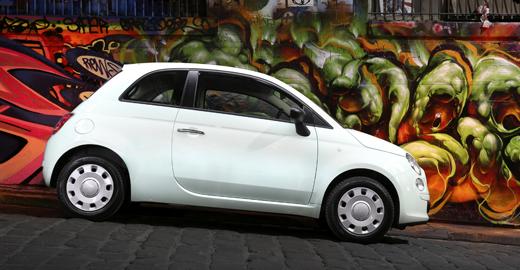 One of the best ways to sum up the Fiat Pop is to say it's different. What it loses in overall practicality it certainly makes up for in standout appeal. The Fiat website states it as being undeniably Italian which sums it up perfectly. At $19,990 the 1.2l Fiat may be the way to get potential buyers into the showroom but I suspect many would be tempted to spend a little more and upgrade to the more powerful Sport model.
Technical Specs: Power 51kW; claimed combined fuel consumption 5.1L/100km; curtain airbags; ESC.
Chery J3 (manual and auto)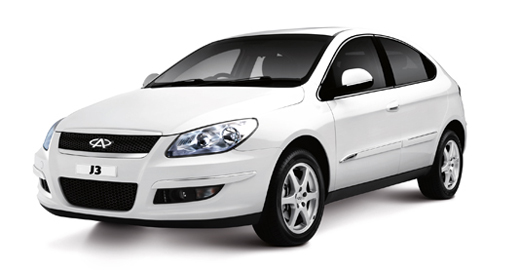 The advantage this 1.6-litre engine car has over its rivals is its size - it is more comparable to a medium, rather than a small hatchback. At $14,990 for a manual, $16,990 for the automatic, the Chery J3 does offer a high specification list to attract buyers. Standard features include reverse sensors, climate control A/C, leather seats and leather-bound steering wheel, auto sensing wipers/headlights and alloy wheels. No class leading technology on offer, but on price alone it's hard not to be impressed.
Technical specs: Power 87kW; claimed combined fuel consumption 8.9L/100km; curtain airbags; ESC.
Check for hidden costs before signing paperwork
That's the good news. Yes, in theory you can buy a number of cars for less than $20,000. But here's the curve ball; a number of retail prices do not include on road costs which can easily add another $1000 to the buy price.
Such costs include grooming, pre-delivery inspection, a tank of gas plus the registration and warrant of fitness costs. So it pays to ask for the full price rather than the recommended retail price as you narrow your selection.
But wait, there's more to consider when it comes to price. It's not unusual to see new vehicle distributors advertising pre-registered vehicles for sale well under the recommended retail prices. Some of these vehicles have travelled less than 1000km and are basically brand new.
Slight downside is you are buying a vehicle that in theory has had one previous owner. Upside is you save all those on road costs and can possibly buy a make or model with a higher specification for a cheaper price overall.
Bottom line is do your homework and check around. With some brands the biggest competition comes from within their own dealer network with prices and special deals varying considerably at times.
Follow Driven on Facebook and Twitter for the latest motoring news.