Whiter drives to record fourth victory, reports Brad Lord
On most weekends the carpark on the western boundary of Mt Smart Stadium is negotiated at 10km/h but on Saturday evening, in front of 6000 spectators, the speeds exceeded 10 times that -- sideways.
With three experienced drivers in contention for New Zealand's Drift King title, the Grand Final round of the D1NZ National Drifting Championship was always going to be a battle of attrition.
At the top of the championship leaderboard was Gary "Gaz" Whiter with "Mad Mike" Whiddett looking to have his name inscribed on D1NZ's most important trophy for the first time. Sitting in third, former D1NZ champion Curt Whittaker couldn't be discounted either.
Knowing he all but had the championship in the bag, Whiter simply drove it out; the third step on the podium a bonus for his evening's performance.
"Today I tried to put everything to the side, and just concentrated on the event without thinking that we were a little bit ahead in the points," he said afterwards.
"Even though we've been here before, this is big for us. Our car was built in a shed in Dargaville without much in the way of sponsorship funds, so I owe a lot to my old man, the boys and all those that have helped to pull it all together this season. Four championship wins -- it really hasn't sunk in yet."
An emotional Whiddett remained upbeat about his third consecutive season second place.
"To finish second overall in the championship after not thinking we were even going to make it to the first round -- I'm pretty stoked with that," he said. "I've had the best team to work with this season and I really owe it all to them."
If the final round belonged to one driver, though, it was Daynom Templeman.
Having achieved successes in almost every form of four-wheeled motorsport, the drifting convert posted the highest qualifying score in D1NZ history with a 96/100 and then backed up the solo performance by driving his way through four rounds of battles to stand on the top step of the podium.
"The last and only time we've won a round was a couple of years ago in Taupo, so it was really nice to come out and dominate the final event of the season," said Templeman. "We're off to Japan soon for the first round of Formula Drift Asia, so to have this behind us now is great."
For the 2014-15 championship which kicks off in October, new regulations being discussed by drivers and officials in an effort to reduce pro-level build and running expenses may have some effect on the competition and who competes in it.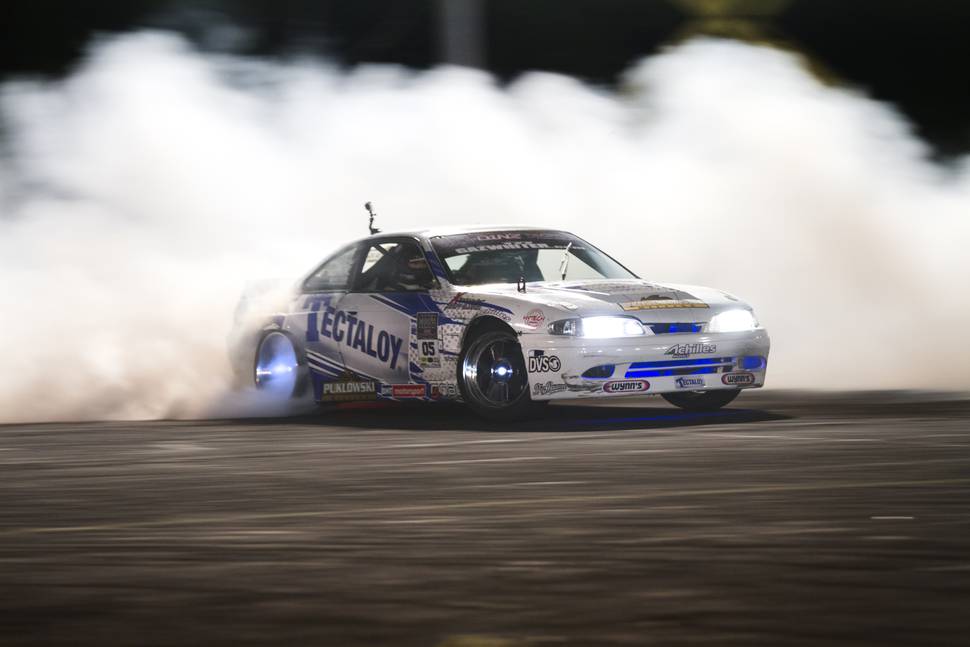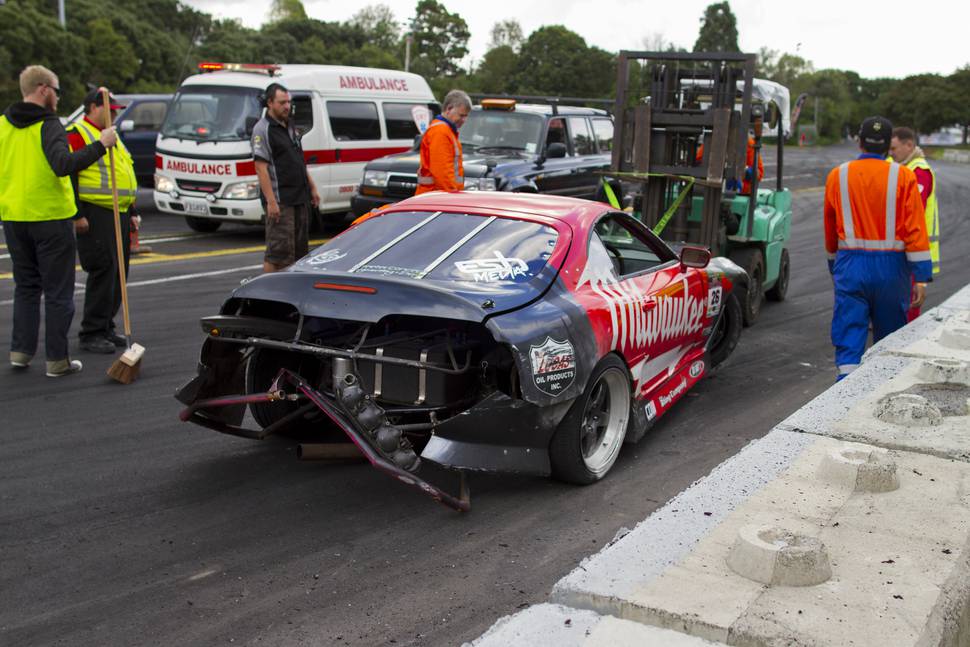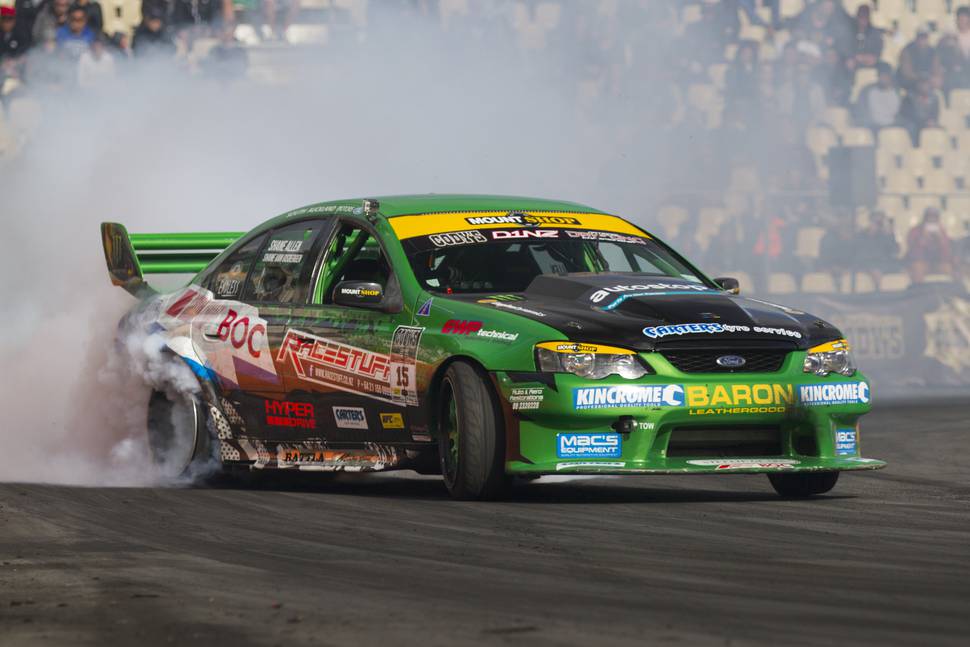 Some drivers are all for cost-cutting measures and others are against, so where the sport goes from here remains to be seen.
"The main thing though is fun," says Whiter. "As soon as we stop having fun we probably won't do it any more."
If the celebratory victory burnouts were anything to go by, drifting is here to stay.