Following the conclusion of a long and arduous tour of New Zealand, the British and Irish Lions finally had the chance to unwind with a boozy session at their team hotel.
Their historic 15-15 tie against the All Blacks brought an end to five weeks of intense rugby in New Zealand, but for the likes of Liam Williams and Rory Best, perhaps the real tour has only just begun.
James Haskell shared some of the more timid aspects of the evening on his social media account, uploading a picture of the team making good use of their empty crates of Corona Extra and Rochdale Cider.
He later shared a video of himself once again breaking the pain barrier, appearing with several large skewers embedded in his head - no doubt the least painful abrasion he would have suffered during his time in New Zealand.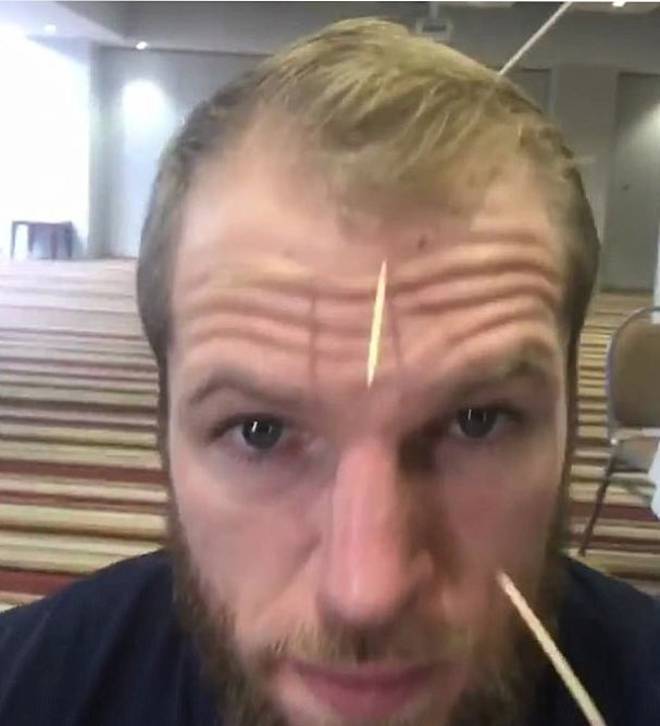 The same punishment was dished out to Ireland captain Best, who looked less than happy with his team-mates while Jack Nowell sat nearby with an uncomfortable look on his face.
Williams was also a star on Haskell's Instagram with the Welshman showing off his strange choice of outfit ahead of what was probably a noisy night ahead.
However Warren Gatland's men decided to celebrate, no one would begrudge them the chance to unwind after an historic Test series against the All Blacks.
With the home support expecting a whitewash after a dominant victory in first Test, the Lions quickly transformed themselves into a spectacular force to level the series in the second Test before frustrating the All Blacks in a spectacular finale on Saturday.
While there was initial frustration at just how close the Lions came to what would have been a legendary series victory, merely reflecting on just how far they came from that first game in Whangarei - a narrow win over part-timers Provnicial Barbarians - was a cause for celebration in itself.