Meningococcal disease has snatched three Northlanders' lives and four others have survived. At last the medical authorities have responded to the deadly MenW strain's stealthy encroachment into Northland. Lindy Laird reports on the massive public health campaign for mass immunisation, and what it hopes to achieve.
It rained in the morning and the sun blazed in the afternoon.
That did not deter the mums or dads with babes in strollers and wriggling toddlers standing in a snaking line for two or more hours, only sometimes under shelter as they moved forward step by step.
It did not deter the parents waiting with under-16 teens or the older teens in their small groups — too cool for school, out for summer, but back on campus for an extraordinary reason.
At Whangārei Girls' High School the line stretched from a classroom block, across the school quad and out the gate, down the street. At Kerikeri High School and Kaitaia Hospital on Wednesday, day one of the vaccine programme, there were similar queues.

It was an astonishing sight: Hundreds of patient, concerned parents bringing forth their children at the promise of freedom from a killer disease, the jab in the arm that would stave off several meningococcal bacteria strains, including — especially — the very scary MenW.
Family by family edged closer to the vaccine that would allay fears which had been building up for little more than a month, since news was made public that seven people in Northland had contracted the unpredictable, difficult to diagnose, unforgiving MenW strain - and three of them had died.
Northern Advocate
reporters had spoken to the grieving mothers of 16-year-old Kerikeri High School Dion Hodder, who died from MenW in October, and 7-year-old Alexis Albert, who died in July.
Since news broke of seven unconnected Northland cases since May constituted an ''outbreak'' of MenW cases, the paper has shared the pain and pleas of parents whose children fell victim to meningitis in past outbreaks.
Even as health bureaucrats and medical specialists front the briefings, reel off the messages and make their black-and-white bullet-pointed statements, those bereaved families and their lost children have been the real human face of meningococcal disease.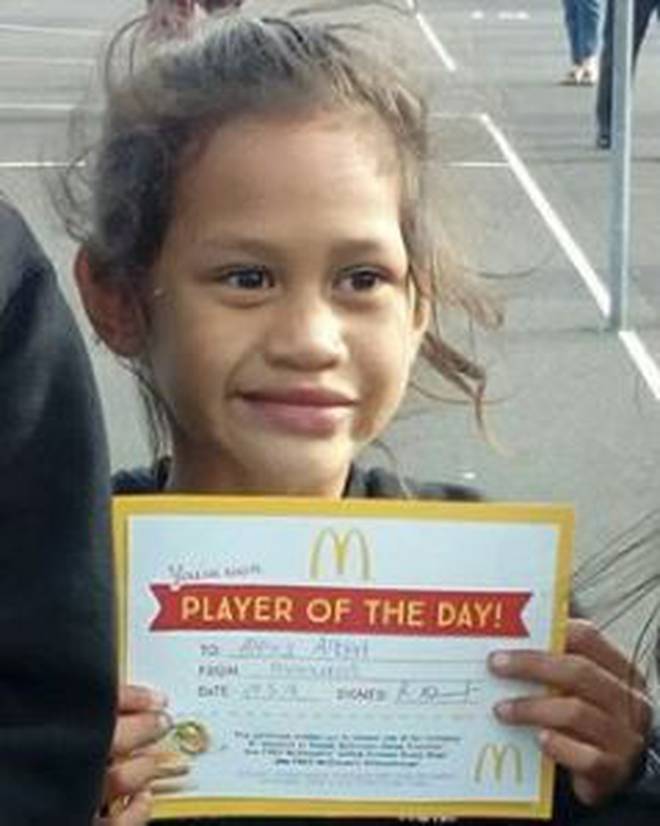 But by Wednesday's first-day uptake of the vaccination programme, those parents and the many children, the long lines, it was almost shocking in its scale ... and the human face of this attempt to break the Northland outbreak was by the end of day one well over a thousand-fold.
At Whangārei Girls', one mum had arrived with two preschoolers at 10.45am and at 1pm was still at least 10 back in line from her children's turn.
''I don't mind, it's worth it,'' she said, rocking one toddler in her arms while her preschooler ran around on the grass with a bunch of other kids.
The parents chatted to each other, some phoned home for deliveries of snacks, drinks, nappies, or changed guard — dad taking over for a while or the other way around, children played, a few bawled, Northland District Health Board staff walked the queue assuring everyone the line was getting shorter, thank you for coming, thank you for your patience.
All this was a sign of how anxious parents had become and their relief that the vaccine was available, at least for two age groups, from 9 months to 5 years, and 13 to 19 years.
When a silent, unseen killer could be stalking your dribble-spreading littlies or saliva-sharing teens, standing in this line is empowering, taking control in a sense. A father standing with his teenaged daughter said, ''At least we can do this. Some other parents haven't had this chance for their kids.''

He may have been talking about the deaths of Dion and Alexis, or possibly the 5 to 13-year-old group for whom there are not enough vaccine doses but the medical wisdom says will be safer once book-ended by the other two age groups.
It's called ''herd immunity''.
At around 1.15pm at Whangārei Girls', Kendra Bos is well prepared even after waiting for nearly two hours — but then as the mother of three under-5s she's used to toting around bags of kiddy stuff. She said she wasn't surprised so many had come on the first day; they couldn't wait, such had been the level of anxiety.
Her youngest, 5 months old and too young to qualify for the vaccine, slept in her arms, oblivious.
''I'm here because I just want to keep my family safe,'' Bos said. ''Getting the two older ones done means there is less risk to the baby.''
Risk — a word used a lot around the meningococcal subject
Most parents don't willingly put their children at risk, but some household conditions do in fact heighten the risk of spreading communicable illnesses.
Like many more common illnesses, transmission is helped by overcrowding and poor living circumstances. In that case, some communities as well as families are also at risk. No community is an island — they travel, work, go shopping, go to school, play together, pray together.
DHB specialists have pleaded for parents to get their children vaccinated — even those opposed to public immunisation programmes. As the early days of the three-week jab campaign shows, a great many parents or caregivers of the 20,000+ target group have taken the plea on board.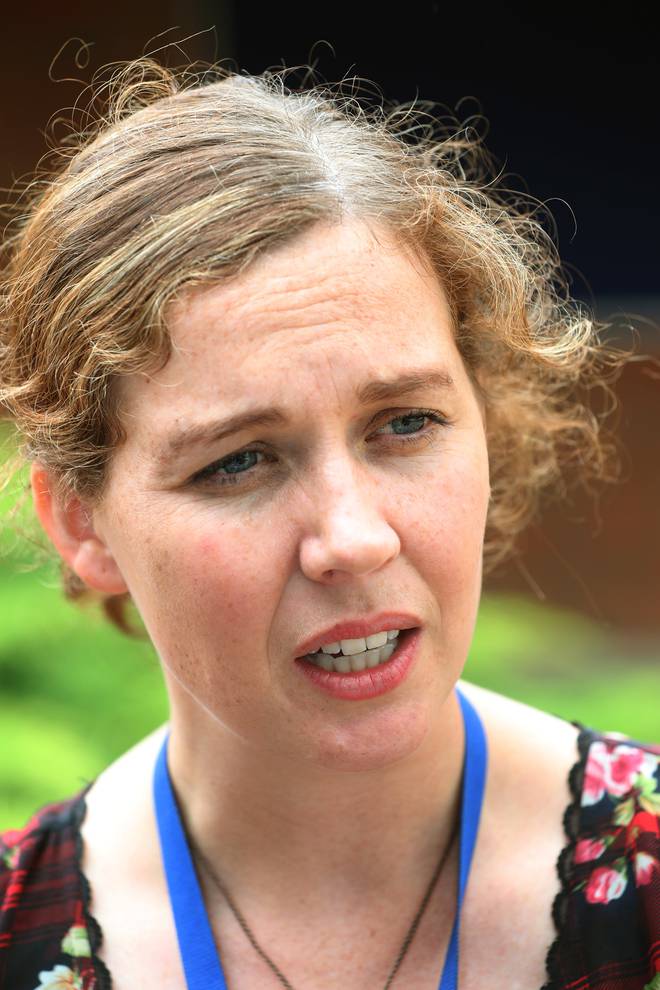 It had added pressure to the DHB's team that its own and other social media sites have been spammed by an anti-vaccination campaign largely coming from the US.
The anti group's use of what's known as "non-violent direct action" includes advising Northland parents to make fake appointments with GPs to have the vaccine privately, then not turning up. That would lock up some of the few available doses which have to be ordered in advance, thus interfering with the supply chain — or so the anti-campaign imagines.
The unpredictable nature of the MenW strain that has caused a worldwide shortage of vaccine and which has been responsible for all the Northland cases is perhaps helping push the vaccine case.
No connection has been found between the Northland cases — the patients did not catch it from each other or people in their immediate circle. It leaped and landed where it would.
Retired NDHB paediatrician Roger Tuck, helping out on the front line this week, said this meningococcal breaks the rules.
''It's a disease that likes it when people live in close proximity to each other and suffer material deprivation, but it doesn't discriminate. It will kill the very wealthiest as well as the poorest.''
Before the MoH declared the free Northland vaccination, only two weeks ago, the NDHB executive had fielded flak about keeping the first two, then two more, cases of MenW quiet — at least as far as the public went.
The DHB countered saying it hadn't wanted to ''panic'' parents, but said MoH had been in the loop about developments.
Three people died before the extent of the Northland ''outbreak'' was known by the public. By then, even while sticking to its ''don't panic'' stance, the DHB was also saying ''be vigilant, be careful, act quickly''.
Public organisations always use phrases like ''talks are at a delicate stage'' when fobbing off media questions, so the public remained out of the loop concerning the severity of or concerns about MenW until the MoH announced its approval of a Northland vaccination programme.
MenW had gone from being something the public should not know about to something more than 20,000 teens and preschoolers needed protection from.
''The only effective way to manage this outbreak is with a vaccine programme,'' chief executive Nick Chamberlain said just over a week ago at a media briefing about the planned roll-out.
Sitting at that briefing was DHB microbiologist David Hammer, a sincere, pleasant man who is liked and respected by his colleagues. Because Hammer first raised the spectre of an outbreak after the first two cases at Whangārei Hospital back in May, he carried the can to a degree for a situation some saw as a nearly six-month DHB cover-up.
Hammer said he made his call at that early stage ''based on medical experience and intuition''. Nothing was done back them to reassure or inform the public, but MoH was informed and watching the situation closely, he said.
The outbreak threshold - how many cases make an epidemic
The speed a disease spreads, the severity of symptoms and medical outcomes and the size of the most vulnerable demographic form the basis for vaccine programmes.
Among other numbers crunched by epidemiologists, health-dollar distributors and drug sourcing agencies when it comes to determining ''the outbreak threshold'' are the number of cases v. population.
MoH uses the threshold of 10 cases per 100,000 to define an epidemic. Northland's MenW rate is 5.7 per 100,000 people; elsewhere in the country it is at most 2.5 per 100,000 and in some areas zero.
MoH information tells us that one to two people in every 10 will die, even with rapid treatment. Up to 20 per cent of New Zealanders are likely to carry the bacteria but never get sick themselves.
While he doesn't dispute those figures, Whangārei MP and former GP Dr Shane Reti says he doesn't quite buy some of the others.
''It doesn't add up,'' he said of the maths and the timing.
There are, give or take a few hundred, 180,000 people in Northland so the ''threshold'' equation is out.
Reti is not opposed to the $1 million to $2m vaccination programme itself but as an opposition MP, and National's associate health spokesman, he'd be remiss if he didn't ask questions in the House about a major public health development on his own patch.
He said a specialist attending Regional Royal New Zealand College of GPs Conference in Northland raised concerns about the rising meningococcal infections in May this year, and accused the MoH of being ''very quick to sit on their thumbs … I fear we are going to see a lot of deaths this winter''.
"Tragically that's exactly what went on to happen and it's inappropriate for the Health Minister David Clark to continue praising the 'swift response to the declaration of the outbreak in November','' Reti said.
''The delay in acting on the outbreak may mean that the response won't be enough for the needs of the community.''
Also somewhat baffling, only last Thursday — after the go-ahead for the Northland vaccination — the Health Minister categorised the current meningococcal outbreak as a ''slight rise'' in the disease, Reti said. He suggested the minister was not quite up with the play.
Reti told the Advocate "outbreaks don't happen overnight'', and said he had questioned in the House how two of the Northland deaths occurred after May, when the MoH had already signalled an outbreak could occur.
Reti believes all parties should have gone into gear at that time, perhaps having time then to secure enough doses for all over-9-months and under-19-years youngsters in Northland to be vaccinated.
Is the response heavy and fast enough?
Roger Tuck, whose daughter Ailsa Tuck now holds his former role as the DHB's head paediatrician and is doing a sterling job explaining and fronting the vaccination campaign, says yes.
''It was appropriate given international guidelines. With a disease like this, your natural instinct is to say: Could we have saved another life if we had started earlier? But I think we basically did it by the book.''
Meningococcal disease - the facts
• New Zealand outbreaks include group A in 1985/86 in Auckland. The most recent group C outbreak was in Northland during 2012.
• During 1991-2007, a New Zealand-only strain of group B caused an epidemic, mainly affecting infants and under-5-year-olds.
• In New Zealand, infants and children aged under 5 years and adolescents aged 15–19 years have an increased risk of meningococcal disease.
• Māori, particularly infants aged under 1 year, and Pacific peoples have a higher risk than other ethnic groups.
• The bacteria are commonly carried in the nose and throat and carriage rates are highest in older teenagers and young adults.
• The bacteria can be transferred from person to person through contact with saliva, eg. intimate kissing. The underlying reasons for why the invasion of life threatening bacteria occurs in some individuals are not well understood.