The Duke and Duchess are the epitome of a happy royal marriage, but they did split up briefly in 2007 and, according to a royal expert, Kate's family were part of the reason for the break-up.
Former royal editor Duncan Larcombe appears in the Amazon Prime documentary William & Kate: The Journey, released earlier this year, and now a comment he made about the cause of their split has resurfaced online, reports the Daily Mail.
Kate and William went their separate ways for a few months, after she reportedly gave the royal an ultimatum to propose, but in the programme Larscombe refers to Kate's family playing a part in the split, according to The Express.
"One of the theories of mine is it was because of her family background," he explained.
He referred to well-known reports of how William's friends used to poke fun at Kate's mother's background as an air hostess, by saying "doors to manual" whenever they saw William's girlfriend.
"Is strenuously denied by the palace now but I dare say one or two people in William's inner circle may have that view."
Kate's mother Carole, who comes from a working-class background - descending from a line of impoverished Durham miners and builders - is a former air hostess, while her father Michael was an aircraft dispatcher for BA.
Yet despite descending from humble beginnings, Kate's childhood was certainly very comfortable.
Carole started the family firm Party Pieces selling children's party goods over the internet, from scratch and created a multi-million pound fortune.
The family home, in Bucklebury, Berkshire, is worth well over £1million ($1.8million NZD), she and husband Michael paid cash for a £750,000 ($1.4million NZD) flat in Chelsea and sent their three children to a £27,000 ($50,000 NZD)-a-year private school.
Kate and William's split came in 2007 after they had been dating for five years since meeting at St Andrew's University.
The prince was starting a new chapter as Army officer with the Blues and Royals and was eager to avoid the mistake his parents had made by marrying too hastily.
News of their split broke in the papers and Kate kept herself busy by immersing herself in the London social scene, while remaining discreetly silent about their relationship.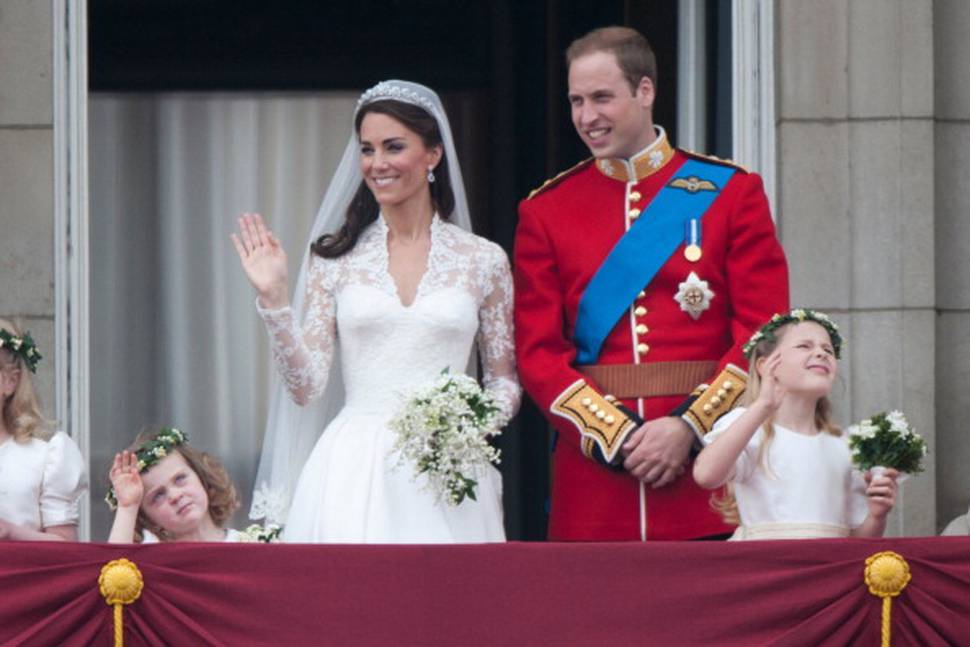 By mid-May the couple were talking on the phone, by June Kate was spotted at a fancy dress party at William's barracks,
In August, the pair jetted off for a holiday in the Seychelles where William made a promise that a proposal would be forthcoming in the future.
The couple got engaged in October 2010 and married in April the following year.
During an interview to mark their engagement in November 2010, both admitted the brief time apart had been for the best.
"I think at the time I wasn't very happy about it, but actually it made me a stronger person, you find out things about yourself that maybe you hadn't realised," Kate said.
"I think you can get quite consumed by a relationship when you're younger. I really valued that time for me as well, although I didn't think it at the time."
William added: "We were both very young . . . we were both finding ourselves and being different characters.
"It was very much trying to find our own way and we were growing up so it was just a bit of space and it worked out for the be for the best."