Karen Walker's instantly recognisable Runaway Girl has lent her signature bindle to one of the most beloved and iconic characters of all time.
The ponytailed girl from one of the designer's oldest collections has gifted her stylised stick and bag to Mickey Mouse for his 90th birthday.
On November 18 1928 that the now globally recognised mouse first appeared on television in a short film called Steamboat Willie.
Ninety years on, and New Zealand designer Karen Walker is one of the select few to create a collection for his anniversary celebrations. Other luxury brands involved include Gucci, Saint Laurent and Marc Jacobs.
"As soon as we started talking about a collaboration with Disney, I thought, "what if we let Mickey and Minnie use our bindle?" Walker told the Weekend Herald.
"I could picture them both in profile, marching forward into the world with the stick and bindle over their shoulders."
It is the first time Runaway Girl has ever been modified or that her shoulder slung bindle has ever been lent to another character - but Walker said the time was right.
"Mickey's a global icon and it's a great honour for me to have an opportunity to interpret his personality, which I've loved since meeting him at Disneyland as a 7-year-old," she said.
Walker said she has been a fan ever since so when she was invited to be a fashion partner for the 90th celebrations the answer was "an instant yes."
"We got to work with two characters who've always delighted me but we also got to create the kind of eye-popping, mouth-watering designs that only come with Disney's uber-fun vibe," she said.
"It ticked the box for me as a designer but also as a lifelong fan."
Runaway Girl first appeared during London Fashion Week 17 years ago and is regarded as one of Karen Walker's most recognised pieces.
Karen Walker said the fit was perfect as Runaway Girl, Mickey and Minnie Mouse were all symbols of fun.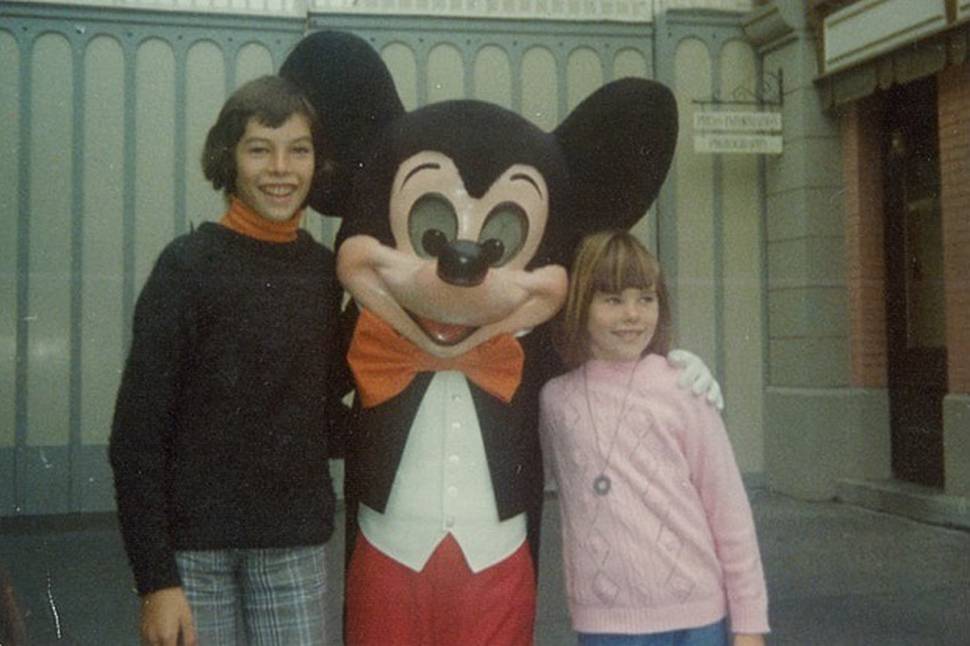 "Mickey and Minnie represent adventure and whimsy and that's very much what our Runaway Girl stands for too; going forth and always with a sense of fun."
As part of the celebrations Walker was able to return to the adventure park she loved as a child with her own daughter Valentina, 10.
She said her first visit was unforgettable but the most recent "completely rock-star" with a VIP guide.
"VIP guide Justin marched us straight onto every ride with no more than a 5-second wait. Now that's the way to do Disneyland!"
The Karen Walker Mickey Mouse range includes t-shirts and sweatshirts, sunglasses, fine jewellery, accessories and a commemorative plate and mug. Prices range from $40 for a mug to $2269 for a gold necklace.