She's spent the past few days sharing naked photos on her social media to promote her latest Kim Kardashian Beauty line.
And although adding a nude bodysuit, Kim Kardashian continued to serve a sultry pose in her latest shot on Wednesday.
The 38-year-old was seen sitting on a gold stool next to a male model in a hope to draw attention to her gold eye shadow, however, fans were more concerned with her "photoshop fail", reports the Daily Mail.
"@david_lachapelle for @kkwbeauty wearing GOLD Big Bank & Rollie available now at kkwbeauty.com," she captioned.
However, followers appeared to be more concerned about Kim's trim physique, in particular, her noticeably smaller derrière.
"Crazy how they photoshopped yr fake butt to make it smaller. What an oxymoron," commented one.
Another disapproving fan claimed the size"'made no sense": "It's [her bottom] Tiny. Why pay all that money to make it gigantic just for them to make it small in pics. Makes no sense."
The shoot saw Kim flaunt her trim frame with long dark locks and a full face of makeup.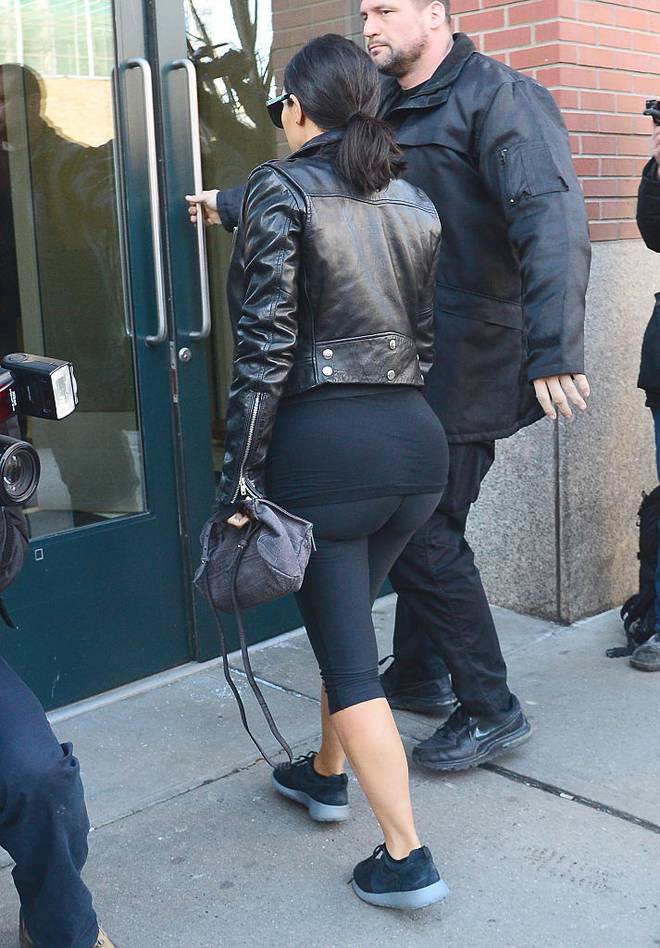 She was seen sitting on a gold stump with her back against a naked male model.
And it appeared as though some of her 119 million followers were really not happy with the wife ofphotographersce to tag all her clothing, makeup and photographers, but once again leave out the model.
"TAG THE DAMN GUY IN THE PIC TOO DAMN @kimkardashian GIVE HIM CREDIT!!!!! UGHHHHHH," commented one.
The model is actor Quinten Barnard.
Kim has spent the past few days posing up a storm for her latest eye collection.