Thomas Markle is desperate to be a part of his grandchild's life as he said his estranged daughter would "make a great mum".
Mr Markle is reportedly delighted to learn his daughter the Duchess of Sussex and her husband Prince Harry are expecting their first child, and hopes to be able to play a role as a proud grandfather.
According to the Daily Mail, the 74-year-old was pictured shopping in America as members of the royal family including the Queen were told the happy news at Princess Eugenie's wedding last week.
The announcement by Kensington Palace revealed Meghan's mother Doria Ragland was "very happy" about her daughter's pregnancy, but Thomas was not mentioned.
A source told The Sun: "Thomas is absolutely delighted. He heard the news before it was made public and was overjoyed. He thinks Meghan will make a great mum as she is already so maternal."
The Duke and Duchess of Sussex are currently on marathon 16-day Commonwealth trip taking in Australia, New Zealand and the South Pacific.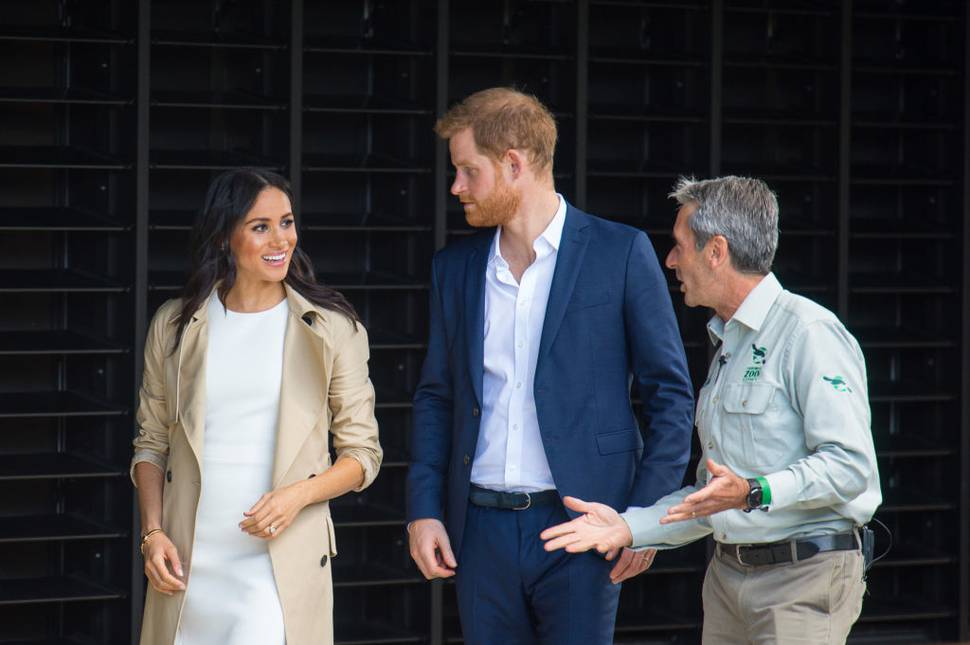 Meghan and Harry sparked a whirlwind by announcing they are having their first child just hours after touching down in Sydney.
Meghan is believed to have not spoken to her father since before her wedding in May after he backed out at the last minute due to ill health.
Her half-sister Samantha, meanwhile, was pictured yesterday buying a congratulatory card for the couple.
She told The Sun she hoped the baby would bring the family closer together.
She said: "I would hope that — for the sake of the baby, the family, the world and my dad — that leaving him out of the statement was not intentional.
"I hope my dad is included and at a proper time. If he is excluded, I won't be happy. It is in the best interests of the baby for my dad to be included.
"A baby changes everything and softens everyone. I would only hope that there would be some adjustment or some way of including him."
As his daughter was set to get married in May, Mr Markle was caught posing for staged paparazzi photographs.
He went on to sell his story to the press, appearing on Good Morning Britain to reveal how Meghan, whom he calls by the nickname Bean, cried when he said he could not attend her big day.
He also indiscreetly shared conversations he had with Harry about Donald Trump and Brexit, and said he expected Harry and Meghan to have children soon.