If you'd met Max as a puppy, you'd never have guessed he would have turned out to be such a skilled swimmer.
These days, the five-year-old dog is a local four-legged legend in Stanmore Bay, north of Auckland, where he swims as far as 200m out to sea.
Local boaties are warned to look out for Max, as he goes so far towards the ocean, you wouldn't expect to see a dog there.
As a puppy, the Stanmore Bay dog used to be scared of water, his owner Andy Falkner recalls.
Then, one time, when he was about six or seven months old, his ball went into the water. Max braved in to rescue his ball - and pretty much hasn't stopped swimming since.
A post on the local Facebook group tells boaties to look out for Max, a ridgeback/german shepherd cross with clear fish tendencies.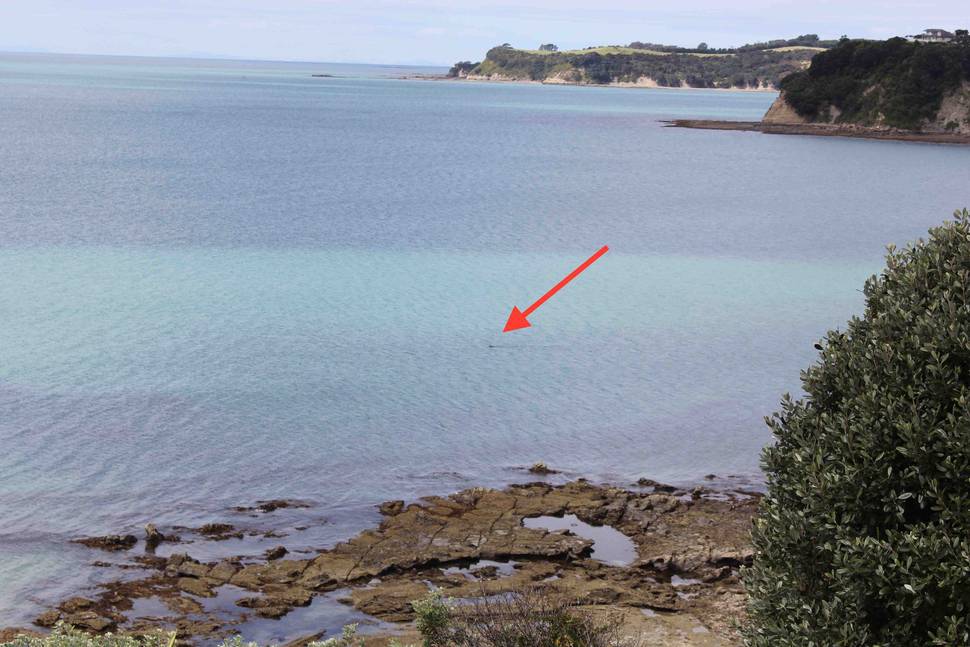 "SS Max just cruised past along Stanmore Bay and he is no cream puff when it comes to swimming," the post by Claire Teirney, a friend of the Max' owners says, with photos of the dog.
"This chap likes to practise his ocean swimming, so if you are boating within 200m of the shore remember to keep to 5 knots speed and keep a lookout for a true marathon swimmer. He swims the length of the beach while keeping an eye on his owners as they walk along the beach."
The post received more than 1000 reactions in one a day.
"He's a Stanmore Bay star," a local commented.
"Max is a legend and I just love watching him swim the length of the beach and it doesn't worry him one bit. We (both Jett, my Hearing Dog and I), with in the last half hour, have been watching him do his swimming exercises today," someone else said.
Falkner told the Herald there have been a number of times when people, not used to the sight of a dog swimming so far out to sea, have called the Coastguard or rushed down to the beach to try to rescue Max.
But, rest assured, he says, Max has always been fine.