The team are making a few food-related issues okay this week: It's okay to not eat breakfast if that's not what your body needs. Thank you Mikki for allowing me to rest easy on that one.
It's okay to use packet cake mixes. Allyson Gofton keeps them in her pantry for unexpected guests and says the secret is to make them more "homemade" with interesting toppings or fillings, as per her apricot cream tart.
It's also okay to not have a clue what's for dinner tonight because we have to answer that darn question 365 days every year and sometimes we are simply uninspired. You might be inspired by this gratin of stuffed zucchini.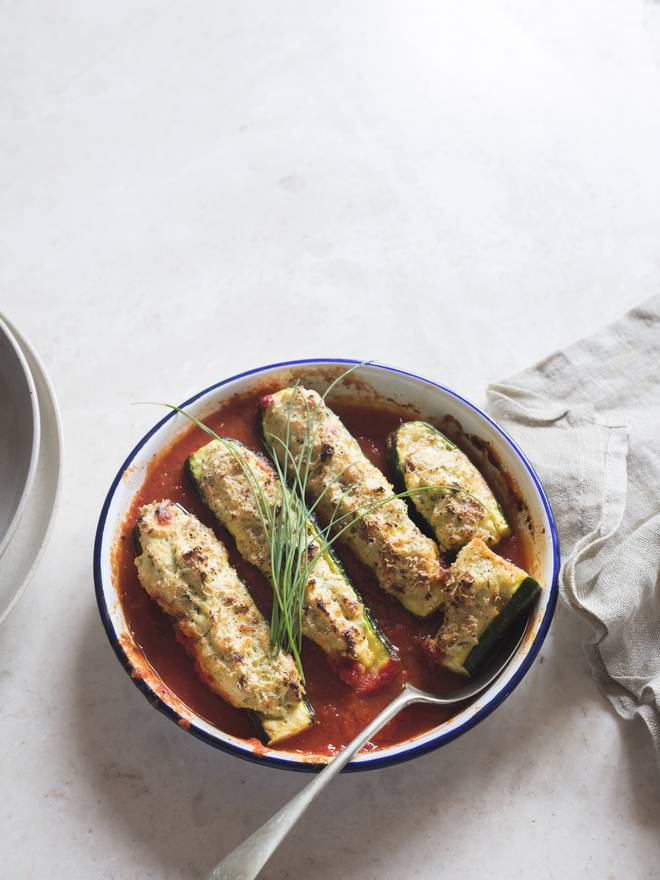 And for the rest of the week, Ray McVInnie has three easy, seasonal dinners to get you through.: Roasted five spice pork belly bowl, Moroccan-style fish and potatoes, and pasta with eggplant and broccoli.
Feijoas are here (yay!) so a fab feijoa cake is this week's treat or feijoa iceblocks if the weather is holding out.
If you like a good scone, Peter Gordon know how to make them moist and buttery and you could serve them with Geoff Scott'sfeijoa curd.
If it's figs you have, try your hand at a classic cashew cream raw tart with fresh figs and sticky ginger.
Part 9 in Louise Thompson's Set 2018 On Fire series is about claiming your power.