A student has lashed out at a restaurant franchise after a worker typed out a racist slur on his receipt.
Asian-American medical student In Young Lee was dining at Taco Bell and told staff his name was "Steve" to avoid the hassle of having to spell his real name.
But when he received the receipt after his meal, he was shocked at what he found.
Taking to Facebook, Lee expressed his anger at being called "Steve Chink" on the receipt.
"Our interaction was very ordinary and cordial even, until I saw my name on the receipt that read 'STEVE CHINK'," he wrote.
"I was so infuriated that I couldn't help but to confront the cashier."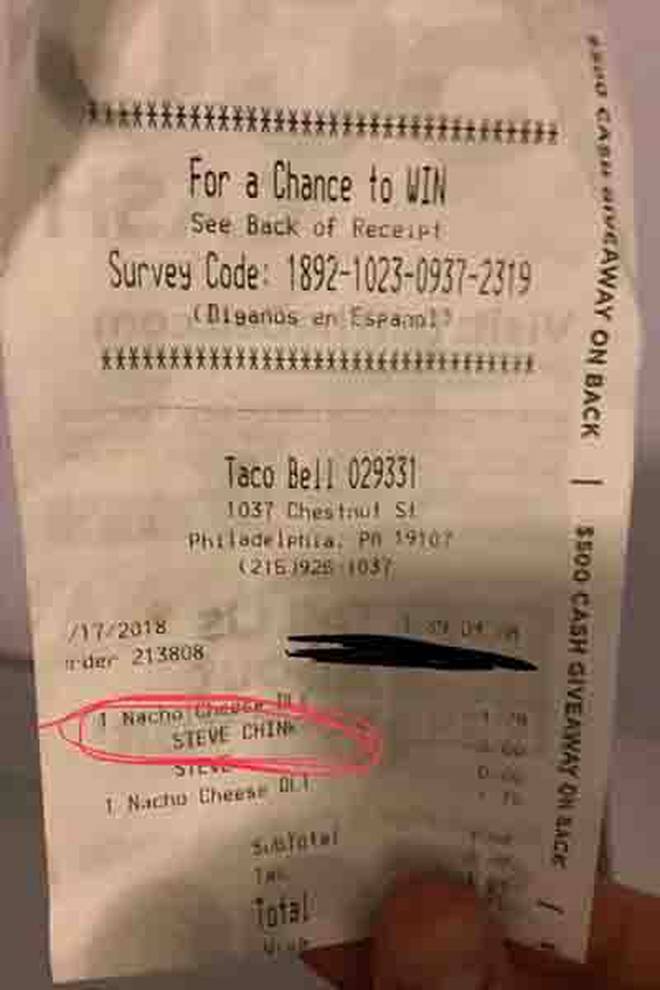 But when Lee confronted the cashier, he was met with an unexpected response, making him even more furious.
"When I confronted him, he said that there are three Steves in the restaurant so he needed to differentiate.
"It made me even more upset that he was protecting his case rather than apologising so I lashed out and told him that it is extremely disrespectful to use such a derogatory slur.
"He eventually apologised, and although I was still very upset I decided to let the case go."
Despite an apology from the cashier, Lee then heard kitchen workers laughing at the racist slur and reusing the offending word.
When the medical student piped up again, a manager approached him and said his behaviour was unacceptable before asking him to leave.
"I thought incidents like this only happen in the news and never expected it to happen to me but I guess it really does happen in the real world.
"Normally I would let things like this go but under the current political climate I find it very important to address such issues and voice them loudly and clearly."
Taco Bell said on Tuesday the employee who used a racial slur no longer works for them.
The franchisee is retraining staff and management have apologised directly to Lee.