This is the year when a sea of pink dominated the streets of several cities around the world, the year when #MeToo became a symbolic driving force against sexual misconduct by men, and when a group of women — "The Silence Breakers" — graced the cover of Time as the voices that launched that movement.
These events, says Merriam-Webster, are why 2017 was a big year for feminism — at least literally.
The online dictionary has dubbed "feminism" its word of the year, meaning it is the most-searched word on Merriam-Webster's website.
Lookups for its definition rose by 70 per cent over the past year. There were also several major spikes that coincide with major news events, said editor-at-large Peter Sokolowski.
"No one word can ever encapsulate all the news, events, or stories of a given year, particularly a year with so much news and so many stories," he said. "But when a single word is looked up with great volume, it also stands out as one associated with several different important stories.
"We can learn something about ourselves through the prism of vocabulary."
Sokolowski said the first such spike happened in January, when thousands of women packed the streets of several cities in the United States and beyond in a huge act of defiance against a newly inaugurated President. Discussions on what the word meant to those who joined and organised the Women's March, and whether the protest was a show of feminism, fuelled the spike, he said.
Searches for the word spiked again the next month, when Kellyanne Conway, counsellor to President Donald Trump, distanced herself from it.
"It's difficult for me to call myself a feminist in the classic sense because it seems to be very anti-male and it certainly is very pro-abortion, and I'm neither anti-male or pro-abortion. So, there's an individual feminism, if you will, that you make your own choices. ... I look at myself as a product of my choices, not a victim of my circumstances," Conway said.
She praised Trump for hiring women and encouraged women to run for President. She also decried the "presumptive negativity" about women in positions of power.
Conway did not respond to an email requesting comment yesterday about Merriam-Webster crediting her statement for the popularity of the word "feminism."
Merriam-Webster said the storm of revelations in the latter half of 2017 and the emergence of #MeToo, a hashtag countless women used on social media to say they have been victims of some form of sexual misconduct, prompted a steady rise in searches for what feminism is.
The news cycle in recent months was dominated with stories about sexual assault and sexual harassment. The public watched the fall from grace of one popular and powerful man after another — Harvey Weinstein, Senator Al Franken, Republican John Conyers Jr, Matt Lauer, Charlie Rose, Louis C.K. and others.
Allegations of sexual misconduct against Republican Senate candidate Roy Moore rocked the special election in Alabama, where voters broke with tradition and chose a Democrat to fill the Senate seat vacated by Attorney General Jeff Sessions.
Movies also played a role.
Merriam-Webster said curiosity about the definition of feminism spiked after the release of Wonder Woman, headlined by Jewish actress Gal Gadot and created by the first woman to direct a big-budget superhero movie, and the Hulu series The Handmaid's Tale, based on a novel about a dystopian, totalitarian society where women are stripped of rights and made sexual servants.
The definition of feminism has evolved since it was entered in the dictionary by Noah Webster in 1841. Once defined as simply "the qualities of females", it is now "the theory of the political, economic, and social equality of the sexes" and "organised activity on behalf of women's rights and interests", according to Merriam-Webster.
Another word that became popular this year is "complicit", No 2 in Merriam-Webster's top 10 list and declared word of the year by dictionary.com. Merriam-Webster said the word spiked in March when Ivanka Trump, the President's oldest daughter and a White House adviser, responded to accusations that she was being complicit in her father's decisions.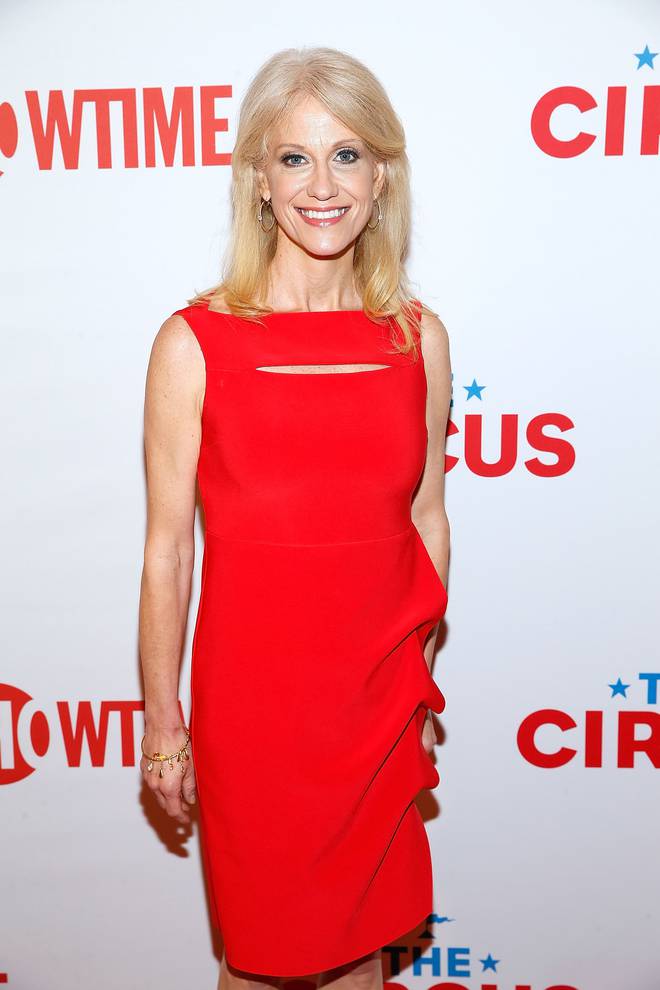 "I don't know that the critics who may say that of me, if they found themselves in this very unique and unprecedented situation that I am now in, would do any differently than I am doing," Ivanka Trump said.
She added later: "I don't know what it means to be complicit. But you know, I hope time will prove that I have done a good job and, much more importantly, that my father's Administration is the success I know it will be."
Other words in Merriam-Webster's top 10 are: recuse, made popular by Sessions' decision to recuse himself from investigations involving Russia and the presidential election; dotard, an old-fashioned word North Korean President Kim Jong Un used to describe Trump; and gaffe, specifically, the envelope fiasco that led to the wrong winner being announced for Best Picture at the Oscars.
Merriam-Webster has become popular over the past two years for its viral trolling of Trump. It mocked at times him last year when the then-presidential candidate misspelled words in his tweets (unpresidented, honer, leightweight and chocker).