Are you frantically trying to think of a gift for your fussy young one or teen?
But wait, your kids already have all the newest toys on the market. They want to be the kid with the coolest gadgets out there and only dressed in the best threads and kicks, right?
So where do you start? Well, don't fret, here's some inspiration for gifts your children will love. And better yet, they're all under $200. Thank us later.
Clockwise from left:
• MYO Slime, $5.90
• Chance Of Ice Cream print, $30
• Simon Air game, $39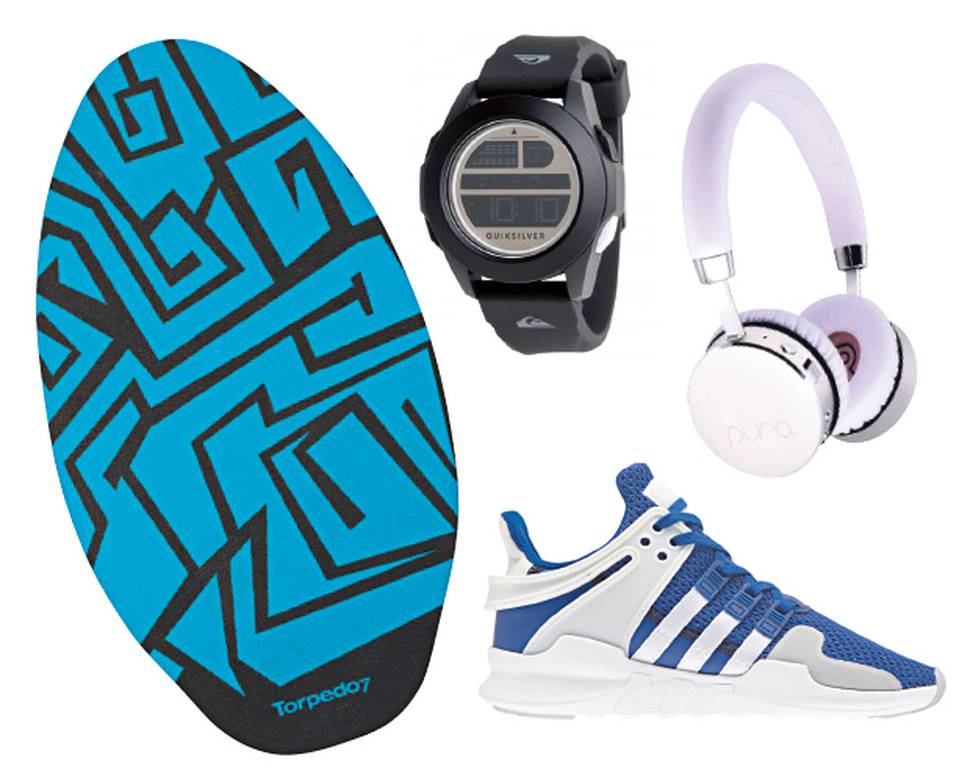 Clockwise from left:
• GEO 35 EVA Skimboard, $60
• Mini Drone 38MM Digital Watch, $126
• Tudio Grade Bluetooth Headphones, $155
• KB Originals EQT Support ADV Shoes, $150
• Hatchimals Colleggtibles 2, $10
• Instax Mini 8 Minion camera, $150
Clockwise from left:
• Flamingo neon wall light, $99
• Lingo Playing Cards in Te Reo, $15
• Pineapple floppy hat, $34.90